To make food that's healthy and tastes great
PT Lautan Natural Krimerindo
Overview
Established in 2010, PT. Lautan Natural Krimerindo (LNK) has the vision to be the world's best company that produces food ingredients. It started as a non-dairy creamer company and throughout the company's development and variety of products, they come up with an innovative product which is the healthy version of non-dairy creamer. Not only do they come up with an innovation in the product, but they also come up with an innovative way of marketing their product, creating a new market in the more rural area by involving the ladies and/or moms as their ambassadors and marketers simply by educating them of the healthy option and gives these ladies incentives for helping market the product. With these innovations and activities, LNK supports SDG # 3, Good health and well-being as well as SDG # 8, Decent work and economic growth.
Author
Ardiyo Sastrosatomo
School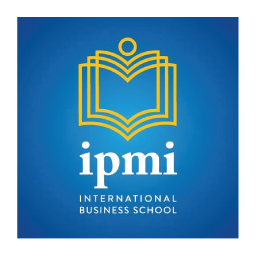 IPMI International Business School
Professor

Amelia Naim Indrajaya
Innovation
With the knowledge that diabetes is amongst the top disease that contributes to the fatality rate in the country, LNK commits to creating a product that can help reduce the risk of people catching the disease. They also learned that healthier food has less buy-in due to the compromised taste compared to their less healthy counterparts. So LNK include this consideration into their newly developed product. In 2015 they came up with a product of non-dairy creamer. Not only that it's healthy but it also tastes as good as its non-dairy creamer counterpart. They named the product, FiberCrème. What they did was to replace glucose syrup, which was the main ingredient in the non-dairy creamer, with oligosaccharide which is a soluble dietary fiber that has benefits for the human bowel. Other than the oligosaccharide as the main ingredient, LNK also commits to using other healthy ingredients in their Fiber Crème product, such as coconut oil and other healthy oils. This product innovation that also supports SDG # 3 has been granted a patent by the Indonesian government in 2021 and in this year, 2022, they have been granted a patent by the U.S government.
Inspiration
Hendrik as the CEO of LNK knows that diabetes and cardiovascular disease are amongst the top two diseases that contribute to the fatality rate in the country, so he's determined to lead his team to come up with a product that can give a solution to the issue. He said that too many companies focus on profitability only and try to provide what the market demanded. He, on the other hand, drives his team to create new and innovative products. Coming up with an innovative product came with its challenges of its own, there's no established market nor demand which can be considered very small. So LNK team came up again with innovative ways to create a market and create demand. Still, with social impact and benefit in mind, they come up with marketing activities to establish the market and demand for their product. Aside from the conservative ways of marketing their product through social media and other media, they initiate a marketing activity in collaboration with the local communities of ladies, housewives, and moms. They named it "Incredible Mams (IMA)". For the program, the company educates the mothers and assists them as they introduce and promote FiberCreme as healthy ingredients to other mothers and they will earn incentives for successfully doing so. Another empowerment project involving women is FiberCreme Academy, an interactive and educational cooking class that was started in 2021. Also serving as a platform to introduce FiberCreme to a larger audience, the program includes an online cooking class as well as online courses related to entrepreneurship, like marketing and food photography. During its 11-season run, the program has garnered 2.323 participants. With different recipes featured in each season, participants are encouraged to start their own F&B business, earn income, and survive in the middle of uncertainty caused by the Covid-19 pandemic. These activities are aligned with SDG #8 of Decent work and economic growth.
Overall impact
The FiberCreme academy, aside from creating a new market and demand, has successfully raised awareness of the availability of a healthier choice of food ingredients. It also helps the SME and young entrepreneurs to come up with healthier food products to be sold to the market i.e. healthier version of Cendol (a local sweet drink that normally uses coconut milk). The IMA project helps improve the economy of the family whom the moms joined. It really helps their economic situation especially during the pandemic as they will earn some incentives from their effort of introducing FiberCreme products to other moms.
Business benefit
The collaborative activities with the communities are being done by the FiberCreme marketing team. So, they do have a business target to be achieved. The business benefit from the creation of a new market. With the establishment of this new market along came the demand and the business. Especially that FiberCreme so far is the only product in this category that provide health benefit but do not compromise the aspect of taste.
Social and environmental benefit
The IMA gives the social benefit of empowering local ladies to generate additional income for their families and its contribution is quite significant during the pandemic. The FiberCreme academy helps entrepreneurs and SMEs in the food industry to build a network and to share their learning and experience to thrive in the current condition. It also encourages them to use healthier ingredients which is eventually good for the customers. So the bigger impact on the society and environment is the increase of people's awareness of healthy food thus healthier living.
Interview
Hendrik Gunawan, CEO
Keep this story going! Share below!
PT. Lautan Natural Krimerindo is a leading company of food and beverage ingredients, specializing in spray-dried ingredients and powder premixes.