Tirto Raharjo: Changing People's Lives in Bantul, Yogyakarta, Indonesia
Tirto Raharjo
Overview
Tirto Raharjo empowered Kasongan Bantul Yogyakarta villagers to change their behaviour through knowledge in local culture for tourism and hospitality sector.
According to Bantul statistic center, 2019, the business created good jobs and one of the contributor that increased 0,06% of Bantul's gross regional domestic income (equivalent to nearly IDR 26.3 million).
It has solved 3 SDGs for quality education, no poverty, good jobs and economic growth.
Author
Wawan Rahardianto
School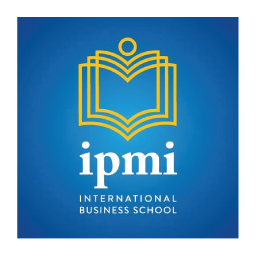 IPMI International Business School
Professor

Amelia Naim Indrajaya
Innovation
Bantul is known as earthenware (bahasa: gerabah) tourism village. In 2013, Bantul's gross regional domestic income was less than IDR 19 million with the human development index in 2013 was at 76.78 where the composition between male and female are 50%: 50%. Most of the villagers worked as ceramic craftsmen. The government need to have a new strategy to increase the human development index and gross regional domestic income.
In 2015, the government started promoting the hospitality sector in homestay and restaurant. Started by selecting potential villages and constructing infrastructures such as roads, promotional tools, and human development. Kasongan Bantul was selected as one of the potential villages due to its famous high-quality ceramic and other art form products such as sculpture. The government built wide roads from the main street to the village, promoting Kasongan to the international level and educated the villagers to embrace tourism and hospitality. As the result 2019 has shown progress such as the human development index grew up to 78.67 (+1,86 compared to 2013), gross regional domestic income grew up to IDR 26 million (+0.56% compared to 2013).
Tirto Raharjo is part of the Timbul group enterprise focusing on culture, art, and hospitality.
The owners are husband and wife named Mr. Timbul Raharjo and Mrs. Ani Raharjo. Mr. Timbul was a lecturer with Ph.D. in fine art, famous sculpture artist, own 2 big workshops and art galleries in Yogyakarta as well as in Bali. He also owns a furniture store in Bali. Most of his creation was sent abroad. He created signature sculpture by combining wood with metal which was produced 100% by Bantul villages. He transferred his knowledge in art design, production and sales distribution. This business has been in the market since 1996 and many of his employees are loyal workers until today due to the togetherness as well as the spirit to preserving authentic Yogyakarta culture.
Bantul does not have temples. Mr. Timbul and Mrs. Ani realized this and they start building the first modern man-made temple in Bantul named Tirto Raharjo. In 2018, Mr. Timbul presents the temple to Mrs. Ani as a wedding anniversary gift. Tirto Raharjo derived from the Javanese language. Tirto means water and Raharjo means prosperity. Therefore Tirto Raharjo means water that brings prosperity to the surrounding.
In order to create a comfortable experience for tourists and to support government plans, they build 6 homestay cottages and F&B service. The cottages were made of the wooden house. The F&B signature was to reintroduce the Java family dining concept of eating together (Bahasa: makan bersama) where everyone in the table must help each other to pass-on the authentic Yogjakarta food. The conversation happened within each person.
So, the main innovation was reintroducing authentic culture of Yogjakarta through:
1. Modern man-made temple as a key attraction for tourists to visit the village.
2. Authentic F&B concept.
Inspiration
"Competition is my motivation" said Mrs. Ani Raharjo.
These words inspired her in many aspects such as:
1. Business: she encourages her employees to take the knowledge as much as possible and when the time right, the employee should create their own journey. She is never afraid of loosing business. She considers them as business partner to work as her supplier. So everyone will get win-win solution.
2. Operation: she runs her cottage as professional as 5 star hotel service. She hired hotel expert to teach all employees to run a room service, restaurant, catering service. Her competition should be with 4 star hotel instead of other homestays.
3. Human Relations: Neighbor first! As the authentic local Yogyakarta culture, neighbor is your closest family. Competing in doing good will create bonding between the business owner and employee.
4. Education: She recruited employees that have spirit to learn. She believes every employee should learn from the master as well as learning from their own mistakes.
So, competition is her motivation to stay alert.
Overall impact
Tirto Raharjo has given short term impact such as:
1. Increase the awareness of Bantul Yogjakarta with its latest destination Tirto Raharjo temple. Many online travel such as Agoda.com, Traveloka.com, pegipegi.com are offering Tirto Raharjo. Average customer rating is at 4.6 of 5 which indicates many of them enjoy the stay and willing to refer Tirto Raharjo to other.
2. Giving the local villager opportunity to work and learn in the hospitality sector. 150 Tirto Raharjo employees are coming from local villages becoming wealthier and smarter.
3. Preserve authentic local cuisine in eating together concept.
Therefore in the future, Tirto Raharjo could host one of the Bantul culture festival i.e. Bantul Art of Day that will attract bigger traffic into the village and increasing homestay occupancy rate to nearly 90%.
Business benefit
1. Number of employee hired has increased from 20 employee (2018) into 150 employee (2019).

2. Kasongan Bantul is a new tourism destination: Tirto Raharjo temple is the key selling to attract customer to experience authentic Yogyakarta culture through wooden homestay cottage and cuisine. Mrs. Ani works together with travel agents to support MICE (meeting incentive conference and event) activities for example a group of 100 people will be treated with authentic set-menu followed by authentic traditional performance on Tirto Raharjo temple (traditional dance, traditional gamelan song, traditional local performance act).
3. Increasing the villages welfare: Tirto Raharjo contributes as one of the key element for Bantul government to get nearly IDR 1 billion revenue for hotel and restaurant (+20,32% compared to 2018). Therefore their employees are in better economical wealth-fare.
4. Government investment: traffic to the village has increased rapidly nearly 50.000 tourist per year. Therefore, local government has invest in providing better road quality. 1,680 km road has been asphalt and electricity to each house has reach 100% penetration.
Social and environmental benefit
Tirto Raharjo innovation in modern man-made temple and eating together F&B concept has bring benefit to the society and environment.

Benefit to the society:
The temple was made with full participation of local villagers. The eating together habit also strengthened the bonding between owner and employee or villager. The concept of togetherness was not popular until today. The owner treated them as family and the responses are positive. For example, during the Bantul big earthquake that caused 65 houses of the employee broken or flat to the ground. The owner and client are working together to collect donation (mostly European clients). The owner were touched, when they arrive at the ground zero, they were saying that the donation should be given to employee with children first. The next day, they are ready to work again and in the night they were working together fixing one-house at a time. Within less than 2 months, the 65 houses has been rebuild.
Benefit to the environment:
Tirto Raharjo temple was made based on the Hindu's temple using the principle of Tri Hita Karana which emphasizes the three relationships in life (human to human relations, human to natural surrounding relations, and human to God relations). Every relationship has intersection. In principle, all implementation must be completed in harmony within one another by avoiding all bad actions so that human life will be balanced, and peaceful.
Interview
Ani Faikoh Raharjo, Owner of Tirto Raharjo
Keep this story going! Share below!
Tirto Raharjo is the first homestay and food & beverages with Hindu's man-made temple located in Kasongan Bantul Yogyakarta, Indonesia. Tiro empowers people within the village to work in the company, get professional knowledge and increase their financial well-being.