Tires Turned into Bricks
Kumi
Overview
In Mexico, only 10% of tires are recycled and the majority remain at dumps to be later burned causing great amounts of air pollution. Additionally, one tire can pollute up to 5,000 litters of water. Therefore, KUMI offers a solution to these problems by using technology to transform the rubber from these tires into bricks to be used in the construction business.
Authors
Stevan Romo
Raquel Jaramillo
Daniela Flores
Gerardo Chapa
Jorge Chapa
School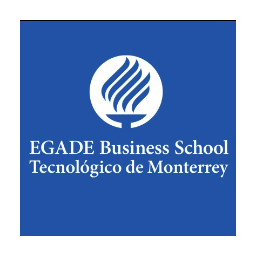 EGADE Business School Tecnologico de Monterrey
Professor

Fernanda Concha
Innovation
Considering that tires are mostly made up of rubber and that there are currently few uses given to this component. KUMI has developed a process that does not require fossil fuels to recycle the rubber obtained from tires and creates bricks for the construction business as well as raw material for "concrete" elaboration and mix.
The six partners at KUMI have offices in Mexico City and their facilities are located in Atotonilco, Hidalgo, where they have capacity to recycle up to 200,000 tires into 2 million sustainable bricks.
These bricks are highly beneficial for the environment since the recycling process reduces contamination caused by the burning of tires (which is one of the main sources of air pollution in Mexico City) and they are high quality products for the construction business which can be sold at the same price as concrete bricks.
Inspiration
KUMI was inspired by one of the partner's personal experiences. Uriel lived in Mexico City, where he was highly concerned by the air pollution caused by the burning of tires in a nearby dump. Considering that in Mexico recycling of tires is practically non-existent, as it is considered waste that remains in dumps to be further burned, these six partners saw a business opportunity to create a product that could be beneficial for the environment and the communities.
Overall impact
KUMI intends to offer quality jobs that benefit the communities in which it operates and to stimulate the economy without harming the environment. Considering that as of this date there are more than 44 million tires that are discarded, there is enough potential to transform the construction business and to encourage developers and constructors to use these sustainable construction materials.
In the short term, KUMI's facilities in Hidalgo have the capacity to recycle tires into bricks, however, it is also exploring the ability to create steel cables and other products that may be obtained from tires.
Business benefit
KUMI has created a new product that offers a solution to environmental hazards that are caused by the burning of tires, as well as the cement production industry, which are some of the main sources of air pollution in Mexico. By offering the final product at the same cost as concrete bricks, it is especially attractive for companies to purchase these bricks and have a positive impact in the world.
Also, KUMI represents an interesting investment opportunity since its business model is highly scalable and there are many alliances that may be formed with constructors, developers and landfills in order to obtain the recyclable materials.
Social and environmental benefit
KUMI strives towards a circular economy system which will have a positive impact on the environment and the construction business, especially due to the development of sustainable low-cost materials.
KUMI benefits the society with two approaches, first, it creates job opportunities for individuals in the collection and recycling of tires (which is currently considered as waste) and secondly, since it will create incentives for people to deliver their tires in exchange for an economic benefit.
In connection to the above, KUMI's business offers viable solutions to reduce contamination of air, water and soil and creates a product that offers the following benefits in the construction business: (i) sustainable materials; (ii) low-cost bricks; (iii) materials of compressive strength and with thermal isolation properties, which are useful for waterproofing purposes and to reduce noise.
Interview
Alejandro de Jesus Villarruel Ruiz, Accountant
Keep this story going! Share below!
Kumi
Ciudad de México, Ciudad de México, MX
Business Website: www.kumi.com.mx
Year Founded: 2019
Number of Employees: 2 to 10
KUMI is a recycling company created by 6 individuals from different nationalities (4 Mexican, 1 Argentinian and 1 Spanish). It processes rubber from tires and transforms it into bricks for the construction industry. In addition to the positive environmental impact in Mexico, where approximately 44 million tires are discarded, KUMI's rubber bricks provide thermal isolation and structural properties that mitigates in case of earthquakes, hence offering a benefit to the industry.