Tinto&Co: Handmade Leather Goods Supporting Artisans and Communities in Colombia
Tinto&Co
Overview
Founded in 2019, it is still a small company. The business is operated by a team of 4, and production is currently done by 2 artisans. Nonetheless, it has proven to be a viable business with great expansion opportunities. Despite the degree of market saturation for leather accessories, Tinto&Co is capable of growing its market share and offering an alternative to irresponsibly produced wallets while matching the prices and quality of much larger companies.

Authors
Paunonen Erkki
Anton Huovila
Stefan Burggraf
Eemeli Anttonen
School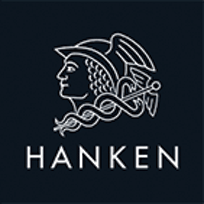 Hanken School of Economics
Professors
Eva Nilsson
Martin Fougere
Innovation
Tinto&Co is a social enterprise founded with three core ambitions:
1. to pay Colombian leather artisans a living wage
2. set aside 20% of the cost to support social initiatives in their community, and
3. to improve their livelihoods through the distribution of their products in the Nordics.
They chose two achievable goals with clear impacts. They would be achieved by a clear and transparent pricing structure: 20% of the costs would be reserved for either of these initiatives, while 30% would go directly to the artisans and improvement of their working conditions.
Sell 600 wallets to sponsor social workshops for 25 kids for one year in partnership with PROFAMI.
Sell 300 cardholders to buy a multipurpose hand-press for the artisans, enhancing their income and livelihood.
Inspiration
CEO Pedro Gensini has always been passionate about the community of his hometown of Cali, Colombia. In 2015, he became Director of the non-profit Foundation for Family Prosperity (PROFAMI) in Cali, Colombia which took on projects rebuilding the fragmented social fabric, improving social support systems, and enhancing social capital. During his interactions, he was especially moved by the workers and handcrafters of Cali. Although he moved to Denmark for studies at Roskilde University in 2017, he didn't forget his neighborhood.
Tinto&Co emerged in 2019: Pedro returned to Cali, Colombia and presented the brother/sister leathercrafting team José and Rossy Ruano with a business idea: beautifully designed wallets and cardholders for the Nordic market with direct impacts both on their livelihoods and the children in their community.
Pedro told us that after the prototype wallet was made:
"They weren't expecting for us to pay them for that work. So, when we put the money in front of them and said, OK, so here's your money—they started crying."
This moment showed him the true impact of Tinto&Co. Although the initiative is starting small, the human-stories make it all worthwhile. The ability to work, be paid fairly, and see improvements in the community is such a rare thing for workers in developing countries. Tinto&Co starts with one neighborhood but seeks to set a model for how entrepreneurship can change lives.
By 2020, Pedro relocated to Helsinki to begin his master's at Hanken School of Economics in the Strategy and Sustainability line. By then, Tinto&Co released its 2019 Impact Assessment after the first year of the company's operation. By that point, 95 units in total had been produced.
Overall impact
The business acknowledges and accepts the ecological footprint leather tanning and production has on the environment. Although 100% of the leather used for the products comes from meat-industry waste, the processing of leather, in general, has serious implications for water contamination, waste production, and toxic chemical usage. While the company doesn't yet have the resources to assess their Colombian leather providers, they have committed themselves to purchase from the least wasteful leather sources by choosing industry byproducts.
Also, their first CO2 emissions calculations give a fair account of the use of cars, planes, and other transport in the current production and logistics cycle. Tinto&Co is working on increasing bulk so they can move towards container shipments to Europe and are considering a CO2 compensation program. Nonetheless, the company has determined that it's never too early to begin assessing its footprint.
Besides the young company's developments and research addressing the negative ecological impact and CO2 emission (SDG 15: Life on Land & SDG 13: Climate Action), Tinto&Co already can show significant impact in its community and thereby effectively addresses SDG 8: Decent Work and Economic Growth and SDG 10: Reduced Inequality, while also striving for SDG 1: No Poverty, through business leadership and entrepreneurship.
Business benefit
The innovation presented by Tinto&Co is that social enterprise doesn't have to change the world at once: beginning with a community you care about and telling their story is all it takes. With transparency about labor, early dedication to environmental impact assessment, and truly meaningful partnership with the community—Tinto&Co demonstrates how sustainable business design can make a difference at any scale.
In terms of profitability, selling leather accessories has a healthy margin. While costs are kept relatively low (e.g. online retail and production in a best-cost country) retail prices are set at a level that makes economic sense in Northern Europe. Just like in a non-social business, profit acts as a driver for the entrepreneur, and supports scaling up the good Tinto&Co does for the world.
Social and environmental benefit
Tinto&Co has made a positive handprint in the artisans' livelihoods and through social initiatives within their community, specifically, in partnership with PROFAMI—which as a local non-profit, was born out of the needs of the people of El Mortiñal. From their 2019 Impact Assessment, they state:
"We define that to be able to create social capital, we needed to invest in future generations aiming to inculcate values that allow them to make informed decisions in their lives."
To that end, PROFAMI provides programs for children that promote values, self-determination, and critical thinking. The children receive extracurricular reinforcement in second language English and are given the tools for a better future in the labor market. The aim is to help ensure the children can make the most accurate and meaningful decisions about their future. Also, central to the mission of the company is the act of giving the artisans control and ownership over their products, while also empowering their livelihoods through the allocation of resources to their future.
Laborers in developing countries are usually exploited for their low costs, without concern for building their skills. Tinto&Co incorporates the futures of the handcrafters into the cost. Right now, José and Rossy are looking forward to transitioning into full-time handcrafting and improving their skills. With the equipment purchases supported by the sales of the cardholders, they can begin to prosper and lead their community by example. Likewise, as the portions of wallet sales go towards PROFAMI, they feel the direct impact for their family and closest friends locally.
Interview
Pedro Gensini, CEO, Founder
Keep this story going! Share below!
Tinto&Co is a social enterprise that aims to provide fair income in developing countries by enabling local artisans to sell their products in Europe. They contribute 20% of the costs of production to sponsor long term social programs, creating social capital in those communities. Tinto&Co work together with the community of El Mortiñal in Cali, Colombia to provide handcraft leather accessories that empower the artisans who made them.