Tiedemann Advisors: Leveraging the Total Value Approach
Tiedemann Advisors
Overview
Tiedemann Advisors' Impact Investing Group provides a business service that has created innovative strategies that target their clients' needs, such as values-assigned strategies, private thematic impact strategies, environmental, social, and governance strategies, and catalytic impact strategies. The Environmental, Social, and Governance (ESG) managers working in the Impact Investing Group create portfolios to invest their client's capital to maximize improvement and development in sustainability. Tiedemann Advisors invests in market-based solutions to decrease global carbon emissions through clean technology, sustainable timber, and regenerative agriculture. They are able to address a variety of UN Sustainable Development Goals, including goals 7, 10, 13, and 15.
Authors
Sanjana Chavakula
Charles Joslin
Kasper Lau
Tamanna Rajpoot
Zeid Darwish
School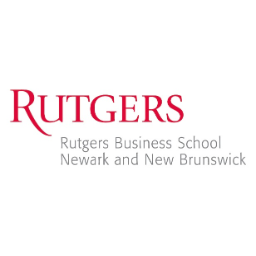 Rutgers Business School
Professor

Jeana Wirtenberg
Innovation
Tiedemann Advisors' Impact Investing Group presents their clients with a variety of total portfolio approaches that will most effectively accomplish the goals desired with their investment, whether it be environmental sustainability or socio-economic development. The Impact Investing Group was created to allow individual investors, family foundations, nonprofit endowments, and family offices to invest in market-based solutions for sustainable practices. The various resources available to clients include "values-based survey, impact investing education, strategic planning and goal setting, thematic impact investing across asset classes, annual shareholder engagement, integrated financial performance alongside social and environmental reporting, and thought leadership and capacity building," said Jef Emerson, Tiedemann Advisors' Managing Director and Global Lead Impact Investing Unit. He has integrated the idea of Blended Value, which he originated, within the Impact Investing Group to capture value socially, environmentally, and economically. Tiedemann Advisors communicates their Impact Investing goals to stakeholders by publishing articles about the company's advancements they have made in the field and by spreading the information in the media. Recently, Emerson appeared on FinTechTV's TheIMPACT, in which he spread awareness of the innovation.
Tiedemann Advisors has aligned its impact reporting with the United Nations Sustainability and Development Goals and Impact Management Project. By measuring progress and developing solutions based on these frameworks, the company can create strategies with specific goals to improve upon. The organization is considered "one of the largest independent investment and wealth advisors for high-net-worth individuals, families, trusts, foundations, and endowments," Emerson noted. The company manages $3.8 billion via its Impact Investing Group to ensure the necessary funds are available to implement the best strategies to maximize returns for the client and create improvements in environmental, social, and governance areas of concern.
Inspiration
Tiedemann Advisors have a mission and is value-centered around delivering the best solutions for clients. Emerson explained that "the motivation really comes from the clients. I'd say that we're getting more and more families, more fiduciaries, who say, …can we use that capital to actually support … our fundamental kind of values, beliefs, and ambitions." The innovation relates to meaning for the client, as their clients invest in environmental and socioeconomic issues that may concern themselves, as the overarching goal of the investment is for improvement or development rather than financial return. The innovation for the company relates to the mission, "To help our clients realize the full potential of their assets and achieve what matters most to them," he added. The strategies are based on the client's interests and values, therefore, ultimately working towards meeting the client's desires. Emerson has created the notorious idea of Blended Value and is a key member at Tiedemann in involving the ideology in the investment portfolios that they create. Blended Value emphasizes that value is whole and non-divisible; there is no bifurcation of value; therefore, Tiedemann uses total portfolio management to capture value in social, environmental, and economic areas.
Emerson states, "we're seeing more and more folks coming to finance, who really are saying …corporate culture, diversity, equity, inclusion matter." He says the younger generation entering the impact investment field shows a genuine desire for improvement and development in the areas they are investing within. Emerson shares how there is a greater understanding of the field, allowing for there to be more strategic investments to be made in impact investing. Decades ago, it was difficult for this field of finance to be viewed as important, but it has evolved to support a greater demand.
Overall impact
The overall impact of the innovation at Tiedemann is enormous. Not only is it a huge impact from the perspective of performance for the company, but it is also important because it changes the way clients and other stakeholders can think about what is known as "impact investing." Using the blended value approach the company can make sure that the investment is aligned with what's traditionally known as impact. It's a paradigm-shifting idea of delivering total value or blended value to investors and clients.
The short-term effects of this innovation are that clients are able to be significantly more intentional about their capital than they were previously able to be. This allows clients and other stakeholders to see a new way of deploying capital.
The long-term effects of this innovation are also positive. Emerson says "The purpose of capital is not to simply create more capital." This innovative type of investing allows capital to transcend the simple creation of more capital. This innovation expands the purpose of capital to something much deeper and much more aligned with clients' values, once again showing the integration of blended value within the Impact Investing Department.
Business benefit
Tiedemann Advisors' impactful investing benefits their company in two significant ways. Emerson stated that his firm group meets the demand for an evolving client base that they would not have access to without an impactful investing line of business. Because of this new client base, he has been given the opportunity to help oversee the management of millions of dollars for clients who not only want to make money but want to make a good impact on society. Impact investing benefits both parties because Tiedemann Advisors makes a fair profit while allowing their investors to put their money in a place that does not negatively affect the community. Emerson stresses that most individuals have "been separated from how your money shows up in the world versus everything you say you want to be about in the world. The process is one of reconnecting people with meaning, purpose, and value." Tiedemann Advisors ensures all their clients that this type of investing extraction is for the benefit of communities and the environment.
The second way impactful investing has benefited the firm is to allow Tiedemann to build a sustainable client base with prolonged profit generation. Utilizing an ESG business model will enable companies to grow steadily in a controlled fashion. For instance, investing in companies that focus on renewable energy may be expensive now; however, renewable energy is the future; getting into this market early will generate profits more than investing in an oil company. The world is slowly moving away from the extraction-based business model. These steel, mining, and energy companies ruining our planet will not be here in the future; the earth cannot take it. Tiedemann invests money in companies that will make them money and fundamentally make this world a better place.
Social and environmental benefit
Tiedemann Investment group focuses on investing its funds into sustainable goals. These goals include investing in clean technology, sustainable timber, regenerative agriculture, and more. Tiedemann also focuses on investing in socio-economic development, including quality education and affordable housing. Investing in these goals makes Tiedemann investments an investment fund that not only cares about the profit it can make but how much of an impact it can make on a large level. Emerson says, "we use capital to actually support the creation of potential solutions to the climate crisis and gender-based violence" when describing the procurement of portfolios for their clients.
The Tiedemann investment group affects lower-income homes and families, and areas because it invests in different things such as capital markets, quality education, affordable housing, and equitable communities. This benefits individual people and helps the economy in lower-income areas thrive. Tiedemann investors are always on go to help have an impact on many new world issues such as lower-income homes and environmental issues, all while keeping their goals and values aligned. Not only is Tiedemann worried about the company's current affairs, but they are also worried about the future of the field. Emerson says, "the diversity, the talent of people who were applying for that position was really inspiring in a very meaningful way," as an influx of individuals sees the necessity to improve sustainability through impact investing. This goes to show that Tiedemann can make an impact on the future of finance and the future financial roles of up-and-coming finance students and employees.
Interview
Jed Emerson, Managing Director for Global Lead Impact Investing Unit
Keep this story going! Share below!
Tiedemann Advisors is one of the largest independent investment and wealth advisors for high-net-worth individuals, families, trusts, foundations, and endowments. Tiedemann Advisors aims to help clients achieve the most from their assets and what is important to them.