Think outside the bag!
goodbag
Overview
Goodbag is a reusable smart bag that allows shoppers to plant trees, collect plastic waste out of the ocean, or receive a discount every time they use their bag to go shopping. In this way, it contributes to SDGs 11, 12, 13, 14, and 15.
Authors
Nele Vanhoof
Julia Höllinger
Beatrice Schwarz
Lisa Van Herck
School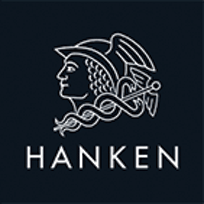 Hanken School of Economics
Professors
Martin Fougere
Eva Nilsson
Innovation
'Shop to save the planet.' A philosophy that a lot of people would not mind following and thanks to goodbag everyone has the opportunity to do so. Goodbag is a smart reusable bag  made from 100% organic cotton, that allows you to plant trees, collect plastic waste out of the ocean or receive a discount every time you go shopping with your bag.   
Customers need to buy a goodbag and download the app to connect their personal bag to an account. The bag has a small NFC (near-field-communication) chip integrated into the goodbag logo. Every time customers go shopping in a participating store, they can  scan the chip in the bag with the goodbag app on their phone. For every purchase, customers can  then  choose to either plant a tree, collect the equivalent of one  plastic bag out of the ocean, or get a discount as a reward determined by the store. In the app, users can see how many trees they planted and how much plastic they collected by using their goodbag. This together with other gamified incentives makes it fun and rewarding for people to use their  goodbag. Participating stores can ask for customized solutions and can choose the projects they support and the rewards they offer to customers shopping with a goodbag, to optimally integrate goodbag in their business design.  
The bags are also meant to be everyday accessories for shopping or carrying things. Therefore, goodbag partners up with designers and artists to make the goodbags unique, fun , and a must-have for shoppers.  

Inspiration
The CEO and Co-founder of goodbag, Christoph Hantschk, always knew that he wanted to work in a company that has a positive impact on the environment. He mentioned during the interview that he would rather fail in doing something that can have a positive impact than succeed in a business that does not. In this thinking and desire, the first seeds of setting up a sustainable business had been planted long before goodbag came into the picture. In his education and early work experience, the founder focused on the domains of behavioral economics and human decisions science. His background and expertise in the subjects inspired him to create something that shows people that everything they do can have a positive impact, no matter how small the efforts. He knew that to keep people motivated and incentivized, the results and impact of their actions needed to be measurable and visible to them.  
The first concept of the business was a consumer platform, where people could collect  'goodcoins' by performing little tasks like volunteering for the red cross. Despite active user participation, the business model was not the right fit. However, seeing the consumer enthusiasm and willingness to have an impact, the company started to evolve and improve its business model. During his education, the CEO had been working with tracking apps for fitness and found out that this is a powerful tool to incentivize people. He knew that to reach many consumers, their concept needed to be simple so that everyone could make a change. Out of this, the idea of the goodbag was born, where people could see their individual impact of using a goodbag through an app. 
Overall impact
Goodbag's mission to become the leading consumer platform for sustainability reflects the main impact that goodbag has on our society, namely its ability to influence consumer behaviour. Their app rewards people every time they go shopping with their reusable bag and makes their individual contribution visible to them. By displaying real-time results, it gives people incentives and shows them that even the slightest effort has a positive impact on the environment. Their set up makes customers think about their shopping choices and their consequences, which  enables  change  in shopping behaviour. This thinking pattern of believing that small steps can enact big change will be taken in by customers in their overall life and not only their shopping behaviour. Goodbag thus focuses deeply on the individual impact each customer can have and making people aware of their role in tackling sustainability problems.  
Goodbag's impact is, however, much greater than just influencing behaviour, they are also important contributors to tackling environmental problems.  Their impact is most visible in the number of trees planted and plastic collected out of the ocean together with their partner organizations, WeForest and One Earth - One Ocean. The company has grown from a small Austrian start-up to a company active in seven countries, with offices in London, Vienna and Lisbon. Their growth allows them to reach more users and increase the total impact on the environment. With a new update that is planned for later this year, consumers worldwide will be able to plant trees or collect plastic by using a goodbag in all major retailers. 
Business benefit
In the Goodbag company, every employee shares a range of core values and employs a philosophy of 'purpose over profit'.  Goodbag  thus  defines  the  success of their business based on the impact they achieved and not the amount of revenue or profit made. However, the company is aware of the need for income and a good business model to continue its operations and be able to change behavior. As their CEO says, 'you can only scale your impact if you scale your profit at the same time'. The reusable bag itself created this working business model for the company and allowed the company to keep working as an impact venture and not an NGO. 
Companies that decide to become a partner of goodbag can reap the benefits of a larger customer base and an increase in profit. By selling goodbags in their shop they have an attractive product to add to their range, which can increase revenues through sales. In addition, owners of a goodbag will look in the app for collaborating stores in their neighborhood in which they can use their goodbag. This will increase store visibility, attract new customers  , and increase customer loyalty. Partner companies will also benefit from the more sustainable reputation and image of the store. Goodbag offers them a tool to communicate corporate social responsibility in a new and attractive way. According to the CEO, studies found that by becoming a partner of goodbag, the stores perceived sustainability increased remarkably  by 17.5%. But most importantly, it allows businesses to have a positive impact on the environment together with their customers.  
Social and environmental benefit
Goodbag positively impacts the environment in a variety of ways. Their reusable bag reduces plastic pollution in oceans as shoppers will no longer need a single-use plastic bag. This is their main direct impact, however, the innovation also has several indirect impacts on the environment. Every time a shopper uses their goodbag, they can choose to plant a tree or collects the equivalent of one plastic bag out of the ocean. Thanks to these initiatives,  goodbag contributes to tackling environmental issues like climate change, life on land, and life below water. To achieve these benefits, goodbag collaborates with partner organizations. For planting trees, they work together  with  the  Belgian company WeForest, which is responsible for the actual planting of the trees and managing the forests. The actual collection of plastic waste out of the ocean is done by the partner organization "One Earth - One Ocean". Both organizations can continue their work and increase their impact thanks to donations received every time someone uses their goodbag. At the moment, almost 33000 trees have been planted and over 29500 plastic bags have been removed out of the ocean thanks to goodbag and the numbers are rising. 
Goodbag also benefits society as a whole. In general, it stimulates responsible consumption and makes society aware of its role in tackling sustainable problems. It engages people to become part of the movement and helps to achieve goals concerned with sustainable cities and communities.  Goodbag changes shopping behavior for the better as it shows that even small actions can have a big impact. Furthermore, thanks to their partnership with WeForest, they indirectly support small-scale farmers in earning a higher income and receiving training to reduce inequalities. Of course, in the end, a better climate and greener environment will also positively reflect on society. 
Interview
Christoph Hantschk, CEO and co-founder
Keep this story going! Share below!
Goodbag offers reusable bags for everyone to use when they go shopping. Through the goodbag app on their phone, which is linked to the bag, customers can have a positive impact on the environment every time they shop and track their achievements. It is easy fun and important.