There Is No Planet B
BioPak
Overview
BioPak aims to make use of everything in order to avoid waste. The purpose of this innovation is to create a regenerative economy. BioPak produces environmentally sustainable single-use packaging for food. BioPak is also famous for their design. They have tired of the many environmental problems caused by overuse of plastic. Because plastic is hard to eliminate in both ocean and land, its use is growing more and more out of our control. Therefore, BioPak aims to produce more environmentally friendly packaging that can be used for food instead of plastic. BioPak not only aims to introduce new products, but also wants to change people's attitudes toward the plastic pollution problem. It is not for great financial profits, but for the profit of our whole human world, or in other words, the future of our planet.
Author
chengjie cao
School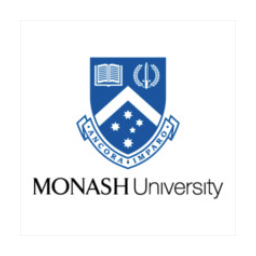 Monash University
Professor

Gitanjali Bedi
Innovation
BioPak's innovation includes many aspects:
Paper BioStraws. This product has FSC certification, which means that the forests are managed responsibly and properly without too much damage to the environment.
Compostable certifications. It follows the Australian compostable standards. For now, the product line includes Paper BioCups, BioBowls, and lids; BioCane range; Clear BioCups and BioBowls; and BioBags. The extension of this product application is in process.
Plastic items in the range. BioPak wants to replace conventional plastic with degradable plastic and tries to keep prices as low as possible.
Environmental packaging consulting. This service includes finding solutions for industry related to environmentally friendly packaging. BioPak has worked with many companies to help them with this. Richard Fine, the director and also a member of this initiative, has done a good job.
Inspiration
The inspiration of Biopak came from founder Richard Fine's early livelihood experience. He came from a family with a manufacturing background. Richard led his family's plastic packaging business for 15 years. He observed the increase in volume of plastics washing up on the beaches and conceived the solution to protect the views that he loves. After moving to Australia, he pursued his dream, creating Biopak to deliver environmentally friendly food packaging in 2006.
The book "Cradle to Cradle: Remaking the Way We Make Things" by William McDonough gave Richard the inspiration to use the "reduce, reuse, recycle" approach to preserving the environmental lifecycle. As the first company to become carbon neutral in Australia, BioPak compensated for 115,896 tons of CO2. By monitoring and analyzing the effects at every period of the lifecycle of Biopak's products, they protect and perpetuate the Earth for current and future generations.
Overall impact
BioPak has a positive impact on the environment. It has "planted 11,566 trees in 5 hectares in a rainforest" (BioPak). BioPak is also involved in community work to contribute through donating 4% of its sales to charity organizations. The BioPak Art Series has made art connected with the environment. It supports artists who come from New Zealand and Australia and focus on sustainability. This activity has increased public awareness of the environment and art. BioPak also chooses to donate money for greater participation. This year, BioPak will work with Open Canvas, an open gallery that works with homeless and disabled artists, to start a campaign. BioPak pays a lot of attention to teamwork and collaboration. It is not an innovation that stops where it has reached, but exceeds where it has reached. BioPak cherishes every small step of progress it can make. It has shouldered the responsibility to change this world into a better place to live.
Business benefit
The community appreciates industries that perform and reach the consensus of bringing positive impacts to the environment. BioPak has many remarkable partners and loyal customers due to its action as a responsible corporation that strives for the same mission. BioPak strives to solve the issue of waste recycling; they put in a sincere effort to address zero-waste products and embrace a more environmentally friendly lifestyle. Moreover, BioPak leads the market and influences more people to participate with them, persistently bringing change in the journey toward a regenerative economy.
BioPak has put genuine effort into posting blogs via social media with inspirational text and information to show its followers how composting and recycling can change the world. Furthermore, the blogs encourage insightful thoughts through relevant collaboration news and eco-friendly stories. The action motivates more franchises and competitors to embrace a better vision of waste management and lead the market together to form a greener generation.
Social and environmental benefit
BioPak, as a trustworthy corporation, has a mission to protect the environment. BioPak contributes to communities through charitable donations and demonstrates to the world that the industry can achieve the global transition and UN Sustainability Development Goals. Another benefit would be changing consumer behaviors and increasing awareness of alternative ways to reduce environmental impacts by adopting eco-friendly products instead of single-use disposable packaging. BioPak achieved zero waste by offering a compost service to transform organic waste and landfill material into healthy soil. In just a few years, BioPak has made significant progress toward solving this important global issue.
Interview
Richard Fine, Founder, Product Development Sustainability Director
Keep this story going! Share below!
BioPak
Sydney, NSW, AU
Business Website: www.biopak.com.au
Year Founded: 2006
Number of Employees: 51 to 200
Environmental responsibility is the voluntary initiation and implementation of environmentally oriented practices by a business (Zhulavskyi et al., 2017). BioPak is an Australian company that aims to produce the most sustainable and renewable packaging on the market. The materials of their products are non-toxic throughout their lifecycles and can be recycled either commercially or through at-home composting. As the first company in Australia and New Zealand to produce carbon-neutral products, their purpose is to minimize any damage to the environment.