The worth of second chances / El valor de las segundas oportunidades
SUGO
Overview
Sugo's innovation starts from the scoop of bringing the destruction of products in a usable state to zero. These products, with some labeling failure, minor packaging damage, or that companies failed to sell (in stock) or with a prompt expiration date, are at risk of becoming waste. That is when Sugo comes to the scene, operating with more than 120 strategic allies such as L'Oréal, Nestlé, Bayer, and Unilever, to avoid discarding these products and giving them a second life.
Sugo acquires these products and offers them between 30% and 90% on its digital platform, cheaper than the original retail price. In this way, waste reduction is achieved, and CO2e emissions are avoided. As of May 2022, it has saved more than 4 million products and avoided emitting more than 1.7 million kilograms of CO2e into the atmosphere. In addition to generating a positive impact on the environment, it has socially benefited more than 450,000 people.
"Sugo consolidated its operations in Peru, entering Colombia in 2021 and Mexico in 2022. The company has saved +4,000,000 products and avoided 1,700 tons of carbon dioxide equivalent, of which +800 tons have already been converted into carbon credits" - Nicolás Dobler, sustainability director.
=============================================================
La innovación de Sugo parte de la primicia de llevar a cero la destrucción de productos en estado aprovechable. Estos productos, con alguna falla en el etiquetado, daño en el empaque, productos que las compañías no lograron vender (sobre stock) o con fecha de expiración pronta, corren riesgo de convertirse en residuos. Es ahí cuando Sugo le apuesta a operar con más de 120 empresas como L'Oréal, Nestlé, Bayer y Unilever, para evitar el descarte de estos productos, dándoles una segunda vida y convirtiéndose en un aliado estratégico de dichas corporaciones.
Sugo adquiere dichos productos y los ofrece en su plataforma digital entre un 30% y 90% más económicos de lo que el producto vale en el mercado regular. De esta forma, se logra una reducción de los desperdicios y se evitan emisiones de CO2e. A mayo 2022, ha salvado más de 4 millones de productos y evitado emitir más de 1,7 millones de kilogramos de CO2e a la atmósfera. Además de generar un impacto positivo al medio ambiente, ha beneficiado socialmente a más de 450.000 personas.
"Sugo consolidó sus operaciones en Perú, ingresó a Colombia en el 2021 y a México en 2022. La empresa ha salvado +4.000.000 de productos y evitado 1,700 toneladas de dióxido de carbono equivalente, de las cuales +800 toneladas ya fueron convertidas en créditos de carbono" - Nicolás Dobler, director de sostenibilidad.
Authors
Lina Rocío Cucaita
Catalina Ramírez
School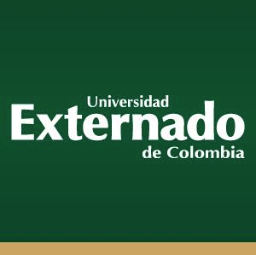 Universidad Externado de Colombia
Professor
Jose Luis Camarena
Innovation
Sugo is a sustainable e-commerce platform that prevents unsold products (with aesthetic problems or with close expiration dates, among other reasons) from being discarded, avoiding their final disposal in landfills or incinerator furnaces, and avoiding the emission of CO2e. The products that Sugo saves are home care products, appliances, beauty products, and food products. Customers can only buy a limited number of units to promote responsible consumption.
Sugo is part of the Ellen MacArthur Foundation community, committed to accelerating the transition to a circular economy.
Sugo's impact model has obtained the B Corp certification, complying with the highest social and environmental standards.
The objective of bringing to zero the destruction of products in a usable state with a triple value proposition:
1. It provides tangible value for consumer companies, generating savings in their supply chain and positively impacting their sustainability metrics.
2. It positively impacts social value metrics (on average, a user saves 60% on each basket they buy on Sugo; therefore, Sugo can maximize their purchasing power) and,
3. Generates positive environmental impact, avoiding greenhouse gas emissions generated when a product reaches the unfortunate end of a landfill or an incinerator furnace.
==============================================================
Sugo es una plataforma de comercio electrónico sostenible que evita que productos no vendidos (con problemas estéticos o con fechas de vencimiento cercanas, entre otros motivos) sean descartados, evitando su disposición final en vertederos o hornos incineradores y evitando la emisión de CO2e. Entre los lotes que Sugo salva se encuentran: productos de cuidado del hogar, electrodomésticos, productos de belleza, productos alimenticios. Los clientes sólo pueden comprar un número limitado de productos para promover un consumo responsable.
Sugo es parte de la comunidad Ellen MacArthur Foundation, comprometiéndose por acelerar la transición a una economía circular.
El modelo de impacto de Sugo ha obtenido la certificación de Empresa B, cumpliendo con los más altos estándares sociales y ambientales.
El objetivo de llevar a cero la destrucción de productos en estado aprovechable con una propuesta de triple valor:
1. Valor tangible para las compañías de consumo, generando ahorros en su cadena de suministros y un impacto positivo en sus métricas de sustentabilidad.
2. Impacto positivo en las métricas de valor social (en promedio, un usuario ahorra 60% en cada canasta que compra en Sugo; por ende, Sugo es capaz de maximizar su poder adquisitivo) y,
3. Impacto ambiental positivo, evitando las emisiones de gases de efecto invernadero que se generan al momento que un producto llega al desafortunado fin de un relleno sanitario o un horno incinerador.
Inspiration
Tired of seeing how products and food in perfect condition ended up being destroyed, incinerated, or discarded and polluting the environment, Jean Pierre Azañedo and Ignacio Bordigoni decided to bet on giving a second useful life to these products.
Jean Pierre had a Peru-based company that focused on waste management and solid waste management with energy recovery. Ignacio had been working for many years in mass consumption companies in the United States and understood why companies were exposed to these situations and the commercial and regulatory rules that led to discarding.
Thus, after so much talking and thinking about it, tired of seeing how so many products came to that unfortunate end, at the end of 2019 and the beginning of 2020 Sugo is born.
"There is no need to pay more to consume better or choose between the pocket and the planet" the motivation to give a second chance to products in perfect condition and at the same time help the planet". - Ignacio Bordigoni co-founder.
==============================================================
Cansados de ver cómo productos y alimentos en perfecto estado terminaban siendo destruidos, incinerados o descartados, contaminando el ambiente, Jean Pierre Azañedo e Ignacio Bordigoni decidieron apostarle a darle una segunda oportunidad de vida y uso a estos productos.
Jean Pierre tenía en Perú una compañía que se abocaba al manejo de residuos y gestión de residuos sólidos con recuperación energética. Ignacio llevaba trabajando muchos años en empresas de consumo masivo en Estados Unidos y entendía las razones por las cuales las compañías se exponían a estas situaciones y las reglas comerciales y regulatorias que llevaban al descarte.
Así que de tanto hablarlo y pensarlo, y cansados de ver cómo tantos productos llegaban a ese desafortunado final, a finales de 2019 y comienzos de 2020 nace Sugo.
"No hay porqué pagar más para consumir mejor, ni elegir entre el bolsillo y el planeta" la motivación de darle una segunda oportunidad a productos en perfecto estado y al mismo tiempo ayudar al planeta". - Ignacio Bordigoni co-fundador.
Overall impact
Taking into account its business model and positive impact on the environment, the Sustainable Development Goals (SDGs) to which Sugo contributes the most are:
SDG17 Partnerships for the goals. Sugo has become a strategic ally of major brands such as Unilever, L'Oréal, Diageo, Bayer, Beiersdorf, Nestlé, Coca-Cola, and Kellogg's, among others, contributing to the non-destruction of their waste.
SDG 12 Responsible production and consumption. Since Sugo's value offering of bringing the destruction of products in a usable state to zero, resources are used sustainably, avoiding waste generation and promoting the circular economy.
SDG 13 Climate action. Each product saved by Sugo avoids greenhouse gas emissions, which cause global warming. In addition, Sugo is committed to measuring its carbon footprint and being carbon neutral by 2030.
=============================================================
Teniendo en cuenta su modelo de negocio e impacto positivo en el medio ambiente, los Objetivos de Desarrollo Sostenible (ODS) a los que más contribuye Sugo son:
ODS 17 Alianzas para los objetivos. Sugo se ha convertido en un aliado estratégico de grandes marcas como Unilever, L'Oréal, Diageo, Bayer, Beiersdorf, Nestlé, Coca Cola, Kellogg´s, entre otros, contribuyendo a la no destrucción de sus desechos.
ODS 12 Producción y consumo responsable. Teniendo en cuenta la apuesta de valor de llevar a cero la destrucción de productos en estado aprovechable, se aprovechan los recursos de una forma sostenible, evitando la generación de residuos e impulsando la economía circular.
ODS 13 Acción por el clima. Cada producto salvado por Sugo evita emisiones de gases de efecto invernadero, causantes del calentamiento global. Además, Sugo se compromete a medir su huella de carbono y ser carbono neutral para el 2030.
Business benefit
Sugo is a certified B Corp and meets strict social and environmental performance standards, transparency, and accountability. This certification, granted by B Lab, is part of a global movement of businesses that uses the market strength to benefit all people communities, and the planet while generating profits. Sugo began its operations in Peru in 2019, and its business growth led it to open markets in Colombia and Mexico.
=============================================================
Sugo es una Empresa B certificada, y cumple con estrictos estándares de desempeño social y ambiental, transparencia y responsabilidad. Con esta certificación, otorgada por B Lab, la hace parte de un movimiento global de empresas que usa la fuerza del mercado para lograr el bienestar de las personas, las sociedades y la naturaleza, mientras es capaz de generar rentabilidad y utilidades económicas. Sugo comenzó sus operaciones en Perú en el año 2019 y su crecimiento de negocio lo llevó a abrir mercado en Colombia y México.
Social and environmental benefit
Sugo was certified as a B Corp in 2021 and awarded by the World Sustainability Awards in 2021 in the category of Circular Economy and as the most sustainable Retail in Peru (America Retail – Hall of Fame).
Sugo is part of alliances such as Climate Neutral Now, Race to Zero, and GreenTech Alliance and is part of Colombia and Peru's Carbon Neutrality programs for measuring and reducing its carbon footprint.
Until May of 2022, Sugo has:
Rescued more than 4,000,000 products from its final disposal.
Avoided the emission of more than 1,700,000 kg of CO2e into the atmosphere.
Reached more than 450,000 customers, helping them save 60% on average
Has become a strategic ally of more than 120 companies.
============================================================
Sugo ha sido certificada como Empresa B en 2021 premiada por los World Sustainability Awards en el 2021 en la categoría de Economía Circular y como el Retail más sostenible en Perú (America Retail – Hall of Fame).
Sugo es parte de alianzas como Climate Neutral Now, Race to Zero y GreenTech Alliance y es parte de los programas de Carbono Neutralidad de Colombia y Perú para la medición y reducción de su huella de carbono.
A mayo 2022, Sugo:
Rescató más de 4.000.000 de productos de su disposición final.
Evitó la emisión de más de 1.700.000 kg de CO2e a la atmósfera.
Llegó a más de 450.000 personas, ayudándoles a ahorrar 60 % en promedio
Se ha vuelto un aliado estratégico de más más de 120 empresas.
Interviews
Nicolás Dobler, Sustainability Director
Nicolas Dobler, Director de sostenibilidad
Keep this story going! Share below!
SUGO
Bogotá, Cundinamarca, CO
Business Website: https://sugo.com/
Year Founded: 2019
Number of Employees: 51 to 200
Sustainability Go —Sugo — was born in Peru at the end of 2019 to solve a global problem: unnecessary waste due to the incineration and destruction of usable products with minor, aesthetic damage by giving them a new sales opportunity and thus, mitigating and avoiding the carbon footprint of CO2e that occurs with its discarding.
The company is part of the general retail industry through the internet and is a circular economy business since it promotes the shelf life of products for a longer time and prevents functional products from being incinerated and going to landfills.
Sugo is a certified B Corp committed to sustainable development that encourages various market players not to discard products, reducing the environmental impact and allowing them to profit from the commercialization of products instead of incurring storage and waste management costs.
============================================================
Sustainability Go —Sugo — nació en Perú a finales de 2019 con el propósito de resolver una problemática global: el desperdicio innecesario a causa de la incineración y destrucción de productos aprovechables con daños estéticos menores al darles una nueva oportunidad de venta y así mitigar evitar la emisión huella de carbono de CO2e que se produce con su descarte.
La compañía hace parte de la industria del comercio minorista general a través de internet y es un negocio de economía circular dado que promueve la vida útil de los productos por mayor tiempo y evita que productos funcionales sean incinerados y vayan a parar a rellenos sanitarios.
Sugo es una Empresa B cerficidada comprometida con el desarrollo sostenible que incentiva a diversos actores de mercado a no descartar productos, reduciendo el impacto ambiental y permitiéndoles obtener ganancias por la comercialización de éstos, en lugar de incurrir en costos de almacenamiento y descarte.