The World's First Plantable Toothbrush
Bambuhay
Overview
Bambuhay is a multi-awarded social enterprise that focuses on innovating eco-friendly products from bamboo to heal the planet from plastic pollution, deforestation and climate change. Bambuhay's mission is to build a community where empowered young leaders, farmers and citizens feel connected to nature and to each other with access to a healthy and environment friendly community.
Author
Christian Timoteo
School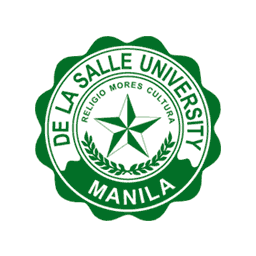 De La Salle University
Professor

Pia Manalastas
Innovation
In 2015, founder Mark Sultan Gersava got a chance to visit Patikul, Sulu, one of the poorest communities in the Philippines. He discovered a lot of plastic dumped into the ocean while many resources, specifically bamboo, in the community were not yet utilized. After conducting thorough research, he innovated bamboo into straws, mugs, tumblers, sanitary casing, toothbrushes, and more. Being a food technologist by profession, environmentalist, peace advocate, and social entrepreneur by passion, he combined these into one concept and became Bambuhay Social Enterprise. Mark envisioned a better future for his marginalized countrymen with a strong desire for a sustainable and beautiful future for the world. He gathered young leaders and farmers with different backgrounds and abilities to give them opportunities to contribute purposefully to society by caring for the environment and providing people a sustainable lifestyle.
Bambuhay's flagship product is its Bamboo Toothbrush. This product is the world's first plantable bamboo toothbrush that can be grown after 3 months of use. This innovation was developed to address the half-billion plastic toothbrushes that are just thrown away every year in the Philippines, going to landfills and oceans, killing our natural resources. Plastic toothbrushes create 252 million kilograms of plastic waste, equivalent to 1.5 billion kilograms of carbon dioxide per year. The bristles of the bamboo toothbrush are made from PBT (Polybutylene Terephthalate), a biodegradable material infused with natural carbons. The handles are processed with a 100% natural heat finish to minimize water absorption and avoid the growth of microbes without using any chemicals. The product is made from sustainably grown bamboo. The packaging is made from recycled papers and unglued, making it 100% plastic-free, which is also embedded with 3 seedlings that the toothbrush owner can plant together with the toothbrush. The packaging also serves as the fertilizer of the toothbrush when planted. Instead of using coloring chemicals to the toothbrushes for identification purposes of the consumers, Bambuhay engraved its handles with pictures of endangered species also to promote awareness.
Inspiration
Bambuhay is a combination of the words "bamboo," "hanapbuhay," the Filipino word for livelihood, "habambuhay," the Filipino word for sustainability, and "buhay," the Filipino word for Life.
The inspiration behind Bambuhay is to address the major social challenges that the world is facing right now, namely, plastic pollution. Deforestation and poverty. Speaking with Mark, who identified himself as the Chief Executive Farmer of Bambuhay, was truly inspiring. He is really passionate about his work and wants his countrymen to progress. During the interview, Mark stated, "the Philippines is the third biggest plastic polluter globally, and the sachet economy really contributes to the bigger problem. And when we talk sachet economy, the poor people, they are the ones who are using this kind of products, and we want to eradicate poverty so that the people can afford to buy affordable and eco-friendly products".
Mark stated that one of the reasons that pushed him to start this initiative of helping and training farmers is because he also came from an impoverished family. Mark is a son of a farmer, and he had 11 siblings. They live in Sultan Kudarat, which is considered one of the poorest places in the Philippines. With all the struggles that Mark experienced, his vision is to end poverty, helping his fellow Filipino countrymen by providing them livelihood and innovations that also address environmental problems.
Overall impact
According to Mark, after Bambuhay was founded in 2017, they have made tremendous progress towards their goal of providing natural, organic, affordable, and eco-friendly products while addressing poverty. As of writing, Bambuhay impacted 13,910 farmers that are equivalent to 2,782 families of farmers, providing them with sustainable livelihood, employment, opportunities, and relief assistance. They also provided farmers access to social benefits and insurance. For the environmental impact, Bambuhay was able to eliminate around 1,100 tons of plastic wastes equivalent to 6,600 tons of carbon dioxide from the environment and planted almost 40,000 trees and bamboos. These significant numbers are the results of Bambuhay's efforts to address the social challenges that the world is facing right now.
At the end of our interview, I asked Mark's message to the world. He stated, "In our current society, we urgently need to change our behavior and how we consume our remaining resources.", he ended his statement with a reminder, "Our planet is imperiled, we have only have one planet, and it takes one person to take care of it, and it starts with you."
Business benefit
Bambuhay partnered with the different farmer's associations in the Philippines, and most of these farmers already have their own existing bamboo farms. They purchase bamboos from these farmers in a fair trade manner and help them innovate bamboo into a more valuable product increasing its selling price.
Bambuhay also provides training and seminars to farmers to ensure that their products are made correctly, which increased their income from less than Php5,000 in a month to Php10,000-30,000 pesos monthly (minimum wage is about Php12,000 a month). Bambuhay also conducted memberships and apprentice programs for young leaders creating a more friendly social enterprise community in the Philippines.
Social and environmental benefit
Bambuhay's work towards sustainability aims for consumers to shift to using biodegradable, reusable, and sustainable materials, specifically bamboo, to mitigate the environmentally damaging effects of plastic production, consumption, and disposal. Bambuhay provides affordable and environmentally friendly, ecologically sustainable, and all-natural products while ensuring a balanced economic benefit to all stakeholders.
The cornerstone of this enterprise's establishment is the dedication of its founders to a socially sustainable operation with its proceeds devoted to empowering its community of farmers. Bambuhay is truly an inspiring enterprise that gave farmers opportunities that helped them address poverty while creating sustainable products that cause less harm to the environment.
Interview
Mark Sultan Gersava, Chief Executive Farmer
Keep this story going! Share below!
Bambuhay
Patikul, Sulu, PH
Business Website: https://bambuhay.com/
Year Founded: 2017
Number of Employees: 11 to 50
Bambuhay is a multi-awarded social enterprise that focuses on innovating eco-friendly products to heal the planet from plastic pollution, deforestation and climate change.