The Use of Print-On-Demand Products
Fiore Khan
Overview
The innovation of print-on-demand clothing is practiced by a clothing brand called Fiore Khan. Fiore Khan is a cultural streetwear brand. The brand emphasizes the value of South Asian culture and believes in the ideal integration of culture and fashion. Fiore Khan embodies South Asian art in the form of tessellation, arabesque, and calligraphy along with languages, such as Urdu, Hindi, and Bengali. It is a sustainable clothing brand with limited edition pieces and has a limited quantity of its inventory.
Author
Muhammad Khan
School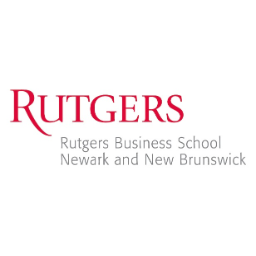 Rutgers Business School
Professor
Joseph Markert
Innovation
The owner of Fiore Khan has partnered with a print on demand service that allows him to print on garments when a customer orders them, instead of having a huge inventory available in stock. Unlike other companies that keep inventory on hand for customers, Fiore Khan has changed the process of selling clothes with an on-demand service. This leads to the ability to reduce product waste that is currently killing the planet and is a huge issue in the fast fashion industry. Companies waste thousands of pieces of clothing a year because of new arrivals and new collections. Fiore Khan is saving the planet by creating clothing that will never end up in landfills. This process applies to responsible consumption and production under the UN's SDG. The production is limited, which allows the brand to reduce the number of products that go to waste.
The brand used this process to market their clothes to their internal stakeholders. The idea of print-on-demand attracted the customers, hence why the company decided to make it a factor of their marketing. The brand did not need external funding, since it operates as an exclusive clothing brand. Every collection produces a limited amount of pieces, so the expense was a lot lower. Also, the whole idea of print-on-demand functions after the customer pays for the product, so there wasn't a need for big investments initially.
Inspiration
The inspiration for print-on-demand products came through big streetwear brands like Supreme, Palace, Off-white, and Stussy. Although these brands produce their products in bulk, they still keep a limited quantity. The reason behind producing a limited quality was tied to the streetwear culture. Streetwear culture brings more value to products that fewer people wear because of its scarcity in public. So the founder of Fiore Khan, Muhammad Khan, thought of it as an idea that can hit two birds with one stone. With limited quantity, he could create a higher demand, and with print-on-demand, he could eliminate waste. This also serves as a mission for the brand. The brand's mission is to create more fashion while wasting fewer materials.
Currently, this organization isn't managing any staff so there isn't any innovation being done in the management department. This brand is a sole proprietorship where one man runs the whole store. The brand itself was made to promote diversity so 100 percent of the workers are diverse. Self-motivation is what Khan runs on, it takes a lot of self-will to do.
Overall impact
The innovation that Fiore Khan is using benefits the environment because the company is using print-on-demand clothing where there is less waste of clothing, the customers order their product and then it is made instead of making a big load and wasting what isn't sold. They come out with a collection and show their preview on social media and start to take pre-orders to get the exact amount of inventory that they are going to make. They went with this innovation because there are a lot of clothing stores that waste a lot of clothing and it is starting to affect the environment. This is a new clothing company that started about two years ago and wanted to do something different to improve the environment from all the damage that other companies are doing. Also since there are a lot of people that are into bettering the environment the owner believed he could also attract them into his clothing company.
Business benefit
The impact of this innovation is to encourage not only the embracement of south Asian culture but also the end of fast fashion. Fast fashion is an industry that makes trendy clothes quickly for high demand. Fast fashion is a huge impact on our environment and that is why most people are switching to slow fashion. The necessity to decrease costs and speed up creation time ruins the environment. Fast fashion's negative impact includes its use of cheap, toxic textile dye. This makes the fashion industry the second largest polluter of clean water globally after agriculture. Through Khan's use of drop-shipping, he is stopping the addition of unused clothing being thrown in landfills. With his contribution, he can demonstrate to bigger corporations that fast fashion isn't the answer. The impact of this is astronomical because we could help save our planet by a switch from fast fashion to slow fashion. Our current landfills hold 4 tons of clothing each year. That is because all of the clothing that isn't sold from last year is being thrown away to make room for a new collection. The long-term effect could be that Khan could help reduce that number by outsourcing his materials and educating his customers. There are many pieces of evidence that environmentalists have done to show how fast fashion is killing our planet. Earth.org has a whole article dedicated to how and why the fashion industry is slowly killing us. Not to mention that by drop shipping these items Khan is eliminating the need for inventory and throwing away pieces that don't sell. He does not contribute to the number of clothes found in landfills because the inventory isn't on hand. Therefore he is saving money and the environment.
Social and environmental benefit
Since this is a streetwear clothing company most people that wear this type of clothing like to have exclusive collections which also helps the company with print-on-demand. Every collection taken out only has about 50 of the products and it is first-come-first-serve unless someone pre-ordered their clothing. Once a collection is sold out there is no more production of that collection. Between collections, there is a wait for the products to be produced. This company is trying to also target people that care about the environment and search for companies that are safer for the environment.
Interview
Muhammad Khan, Founder
Keep this story going! Share below!
Fiore Khan
Parlin, New Jersey, US
Business Website: https://www.fiorekhan.com
Year Founded: 2018
Number of Employees: 11 to 50
Fiore Khan is a cultural streetwear brand. The brand emphasizes the value of South Asian culture and believes in the ideal integration of culture and fashion. Fiore Khan embodies South Asian art in the form of tessellation, arabesque, and calligraphy along with languages, such as Urdu, Hindi, and Bengali