The Ultimate Self-Care Experience
Spa O on the Go
Overview
Spa O on the Go services include massages, facials, spa parties, and retreats, as well as at-home services for convenience. Owner Odalisa Dominguez states, "We are dedicated to providing a place of personal growth, within the mind, body, and soul. We provide the energy needed to re-awaken the senses through the power of touch in your own space or our spa location. We at Spa O are very passionate about guiding our clients on a journey of inner peace and encouraging everyone we encounter to 'quiet the noise.' We believe there is something beautiful in everyone."
Author
Gabriela Farfan
School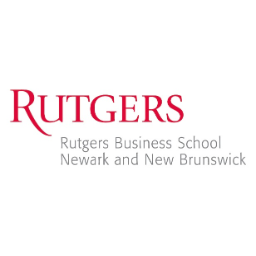 Rutgers Business School
Professor
Joseph Markert
Innovation
Many people disregard the fact that stress can have a significant impact on one's health. When we are stressed, our muscles tighten. Through massage therapy, the muscles loosen and thus release stress. By reducing stress, massage therapy helps improve sleep, anxiety, and depression. So the goal is to show people that spa treatments are a necessity rather than a luxury. Dominguez stated, "This is not a luxury. When you take that hour or 30 minutes to enjoy a service, you are taking that time for yourself to be better." So she wants to ensure that you are a satisfied customer, feel rejuvenated, and at ease once you leave the spa location.
Another goal of Spa O on the Go is to improve the quality of education. Education is key to determining which individuals, communities, and societies will thrive. Not only does this company provide services for self-care, but they also offer webinars to educate people and encourage them to attain generational wealth. That way, they can have their own business and thus help their own communities. Odalisa utilizes her experience and expertise in the business industry as a learning tool for her students. Being a minority herself, she pushes education to all genders, races, ethnicities, and socioeconomic statuses.
Inspiration
Dominguez was first inspired by her mother, who immigrated to America to provide a better future for her children and successfully manage her own business. She believed if her mother could do it, she was capable of continuing the progression upward, especially being a young Latina mother herself. When asked about her mother, Dominguez told us, "She inspired me from afar because she opened her hair salon without speaking the language, without speaking English. I felt like that inspired me. If I was the firstborn here and the one that helps her with her salon, I can do better."
She then opened her first spa business, Oasis, in 2008. When she opened her second company, Spa O on the Go, her inspiration came from within. This was due to having her second child and having to pay bills and put food on the table. So she felt like she had no other choice than to push herself into making the company successful. Dominguez did not rely much on research first but rather on her instincts. In a way, she took the path in reverse and researched once she executed her business idea. This worked in her favor because she listened to her customers and frequently found more opportunities and ways to improve her company. Once Spa O on the Go launched, the business was booming. She was 23 living in a predominantly white neighborhood, so she always felt criticized when people found out she was the owner of Spa O. Her next challenge was to prove herself and the quality of her services. The judgment remained harsh, but she continued organizing free events for mini facials and hand massages to capture an audience. This served her well, but she only began to notice her success once her peers would stand in awe of her great personality and drive to do better. It was not seen, as usual, so she soon became a role model for Latinx youth in her community.
Overall impact
Dominguez leads by example. We interviewed one of her employees who has been working as the front desk coordinator for Spa O. "She recruited me from a college summer course back in 2018 because of my interest in social entrepreneurship. Whenever I have a problem, she advises me to figure it out as if she's out of the country. So one day, she might be in session and not able to help me at that moment, but I'll have more courage and experience to make the best decision for the business." This comes with some bumps in the road, but her front desk coordinator learns from it to do better next time. "I've learned things from this job that I should've learned back in high school. It's a bit scary." Lisa loves engaging with people who want to do better, especially entrepreneurs. As an educator and mentor, she exudes motivation and willingness to help others. Her staff agrees that these attributions positively affect their work experience and drive to do better for the spa.
Spa O also highlights the importance of good health and well-being. The health and well-being of a person is a necessity for sustainable development, especially when facing a global pandemic. With that being said, there should be a continuation in improving the health of millions of people. This pertains to several health factors, including stress, depression, and trauma. A study shows that mental health disorders, such as anxiety and depression, are more common among women than men. There are many benefits infrequently visiting a spa. You will see an improvement in the quality of your sleep and see a reduction in stress.
Business benefit
By the end of 2018, Spa O finally saw the light at the end of the tunnel when sales reached over $50,000. Spa O on the Go employs 15 people. The company has retained approximately 40% retention of its clientele without any help from marketing agencies. Instead, Dominguez uses a combination of text messages and social media with the Spa O cell phone to share monthly promotions and thus market her business. She also uses email blasts twice a month, buys ads during holidays, distributes brochures, and asks clients to post pictures of themselves at the spa on social media. In 2019, Dominguez came close to earning $85,000 but reinvested $50,000 back into Spa O on the Go. Her goal was to make $120,000 in revenue before COVID hit and reinvest 30% into the business once the business is out of expansion mode. Since three employees never returned after the COVID outbreak, she needs more staff but is very selective regarding employing new personnel.

Since Spa O on the Go is expanding, more help is needed with logistics and establishing inventory. We asked her about her experiences resulting from launching this business, and several came to her mind at once. "Being on Telemundo, invitations to high-end fancy places, being featured on lots of podcasts, interviews, panels, endless opportunities because of the company's innovation, I mean the list goes on and on." Because she is on her unique journey, Dominguez is never afraid of competition. She has a different mission from her competitors, but she appreciates learning from them in terms of their administrations and systems. So she uses this insight to implement some concepts within the culture of Spa O.
Social and environmental benefit
The innovations that she has implemented within Spa O on the Go are spa parties, webinars, and urban spa retreats. She decided to create various services due to the socioeconomic stress many young adults experience in urban districts. Like everyone else, Dominguez herself was under a lot of stress and wanted to "quiet the noise." She explains, "So when you 'quiet the noise' you are putting things to the side and taking care of yourself." She created a getaway for her customers, where you can focus on your health and wellness through different forms of self-care. She welcomes and provides her services to all types of demographics. There are many barriers in our society, such as spa services only being accessible to the wealthy. However, Dominguez states that Spa O is more than just providing a massage. The Spa O Urban Retreat also serves as a refreshing new way to practice self-care.
Odalisa utilizes educational webinars and panels to promote the goal of quality education. One of her main priorities is to educate today's generations to become tomorrow's leaders. Her webinar bonds with the audience by interacting with them in real-time. It builds trust with an audience. Webinars also give customers a chance to see the real person behind the brand. She is trying to make connections and create good feelings between her audience. These webinars help customers to see Odalisa as more than just a business owner but rather an educator. Because of her background, she can relate to those who went through what she went through. She inspires people from her community that anything is possible and that they have the power in their hands to create a business and make a change in the world.
Interview
Odalisa Dominguez, CEO and Founder
Keep this story going! Share below!
Spa O is dedicated to providing a place of personal growth within the mind, body, and soul. They provide the energy needed to re-awaken the senses through the power of touch in your own space or their spa location. They are very passionate about guiding their clients on a journey of inner peace and encouraging everyone they encounter to "quiet the noise." Spa O believes there is something beautiful in everyone.