The True Definition of Wonder Woman
Coding Mum Indonesia
Overview
Business Insider in collaboration with Statista, release a chart taken from 2014 technology company reports such as Google, Twitter, Yahoo, Facebook, and LinkedIn. The result shows that the number of male workers in the technology sector is far more dominant than the number of female workers which is only 10-20%. This data seems to strengthen the stigma that has been inherent in society, that the work related to technology is the work of men.
Author
Rezly Eskarlita Syauta
School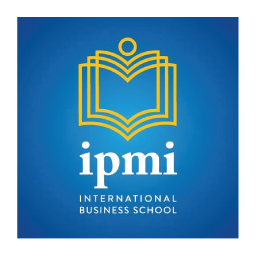 IPMI International Business School
Professor

Amelia Naim Indrajaya
Innovation
A survey by APJII (Association of Indonesian Internet Service Providers) in 2016 showed that the second largest internet users in Indonesia were housewives (IRTs the abbreviation of housewives in the Indonesian language), which amounted to 16.40%. It is clear that the Indonesian housewife has excellent potential in the realm of technology. Through Coding Mum, housewives are trained to be able to play an active role not only as users but also technology developers.
The Creative Economy Agency (BEKRAF) in collaboration with KollaEdu seeks to "break" the stigma that has circulated in the community through a social movement called Coding Mum. Coding Mum as a social movement is expected to be able to open a new perspective on women's involvement in the world of technology. In the Coding Mum class, IRTs are taught to read and make simple programming codes such as HTML, CSS, and JavaScript. The knowledge obtained was directly applied by mothers by doing personal projects in the form of websites. So each Coding Mum participant was declared passed after presenting her work website at the final class meeting. The Coding Mum Training activity began in mid-2016 and continues to this day. Training has been carried out in several cities in Indonesia such as Jakarta, Tulungagung, Bekasi, Bandung, Malang and has also begun in the cities of Belitung, Medan, Denpasar, and Banda Aceh in the second half of 2017. The implementation of Coding Mum in various cities was carried out thanks to the help of regional partners such as MIKTI-DILo, ProCodeCG, local government, and others. To expand this social movement, Coding Mum has partnered with Bank Mandiri to expand into areas such as Singapore and Hong Kong. Furthermore, the Coding Mum program is scheduled to expand into Taiwan, Malaysia, and Saudi Arabia.
Inspiration
In addition to encouraging women's involvement in the field of technology, the Coding Mum movement also aims to show alternative jobs as freelancers that can be utilized by IRTs. "One of our graduates has won apps competition held by Indosat even another gets extra income because she has been hired by big tech companies for freelance in front end development". From what Mrs. Ellen said it already makes me proud as a young woman generation because I had the opportunity to become one of the judges for the first batch in Jakarta back in 2016. I saw from the very first time the program starts from nothing to something, basically, they build their own business empire. It is such an honor for me to watch them grow and to watch this program grow.
Coding Mum already expand their program by partnering with Mandiri Sahabatku and others, they targeted Indonesian Diaspora abroad. On the first pilot project in Malaysia there are a lot of women workers who join the program. Now many of the graduates build their own businesses in the country where they work, and in their hometowns. What we can see from this program is that the woman workers' persistence in pursuing knowledge is not only for their own good but also for the country's.

The other inspirational aspect from this program is that last year for the very first time they open the program for disabled people (specifically people who cannot hear or deaf people). In the first round in Jakarta and Surabaya, there were around 50 disabled people who joined the program.
Overall impact
After only 3 years running, Coding Mum has already established 600 graduates in Indonesia and several other countries. This has helped reshape the paradigm that women are not capable of doing the so-called men's job. This program really helps lots of moms out there not only to understand the digital world but also to create opportunities in the business world. For example, they create their own business such as websites for shoes Jastip (term that Indonesians use for "Jasa Titipan" where the workers will buy the shoes that we want from a certain brand straight from the store in a certain country). Even they open event organizer business back on their hometown. The impact clearly is seen not only for them as individuals, but also for other people and even for Indonesia itself.
Last year for the very first time, Coding Mum established Coding Mum community. The aim of the community is to gather all graduates together as one, so they will feel more confident and in terms of budget, eventually, they will not depend on Bekraf. It is not that Bekraf doesn't want to support them anymore, but rather it is looking to help them stand on their own feet so the community will grow faster than before.
Business benefit
These mothers learn to code, aka designing a website by compiling a simple programming code. There are various variations of the website concept and the content inside are presented by mothers. Starting from company profile websites, online stores specifically for household appliances, doll shops, traveling information, fashion, acupuncture, to startups that connect psychologists with their clients to consult online. There are three training objectives.
The first stage is how mothers can make a front end website
Second, the makes a function behind the website or back end
Third, how do they get money from the website, how to sell from their company profile and so on
The company hopes that both participants and mentor will benefit after participating in this program. If the participants feel that what they have is enough they can open their own class by using the curriculum that is already created by Coding Mum. From that side work, they can get extra income. It's up to them how much of a fee that they want to get based on the area. All Coding Mum wants is the sustainability of the mentor, participants, and community.
Social and environmental benefit
This program is giving moms knowledge and helping them to gain confidence. Because they will feel that they can compete with millennials, even they can teach their children something new. The most important impact is awareness of digitalization, fraud, about digital track. Basically, this program really helps open minds about the digital world and technology and gives impact to the moms, their environment and families.
After joining coding mum, many of them said that they can communicate easily with their husband about digital and technology stuff. Nowadays almost every child can operate and understand technology. Normally there is a huge gap in understanding between mother and children. Coding Mum is helping moms become aware of digitalization.
When the moms can speak and show their results (apps, website, etc) it will affect other mums surround them, at least it will make them curious about digital world, IT, Programing, etc and be unafraid to try new things. There is one story about parents who forbid her child to access the internet, use a laptop, or smartphone in order to protect their children from the outside world. In fact, that is not the right solution to protect their children, the right way is to give your child freedom to access the internet but within the norms that have been taught by parents since an early age.
Interview
Ellen Xie, Former Director of Kolla & Program Director of Coding Mum
Keep this story going! Share below!
Living in the digital era makes people inevitably have to be technology savvy. Technological advancements have supported various walks of life, including mothers who are familiar with smartphones and socializing through digital or social media.
Coding Mum is a coding class program targeted to housewives or mums who want to learn front-end development initiated by BEKRAF (The Indonesian government agency for Creative Economy) with PT. Kollaborasi Ide Kreatif (Kolla) as a partner & organizer. They design and execute the program by collaborating with many tech-professional in the industry. The program is a great success and currently running in several countries (Indonesia, Singapore, Hongkong, Malaysia, soon Brunei, Japan, Korea, Taiwan). Coding Mum believes that anyone can learn to program, anyone should get a chance to get a job, including moms who prefer to work from home.