The Sustainability Compass
ASSA ABLOY Entrance Systems Australia
Overview
ASSA ABLOY has designed and implemented a new framework to direct product designs "towards more sustainable outcomes." In order to advance their contributions towards achieving the UN's Sustainable Development Goals, they have created a system to ensure the responsible use of resources and to mitigate their impact on climate change. This has been achieved in the development phase of their products' life-cycle through directing focus towards the sustainability aspects of their products, such as reusability, recyclability, and the potential to reduce energy consumption and waste.
Author
Peta Soldatos
School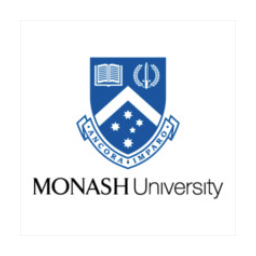 Monash University
Professor

Gitanjali Bedi
Innovation
The Sustainability Compass was developed in 2015 by ASSA ABLOY's research and development team in Sweden, and was fully integrated into the company by 2017. It functions as a visual representation of eight fundamental sustainability aspects of all new projects during their development stage. These outlooks measure the raw materials, water, virgin materials, end-of-life reusability, recyclability, in-life energy consumption, carbon footprint, and financial cost of all new products.
The primary purpose of the Compass is to generate awareness of the long-term sustainability of a product and to provide a platform to compare the environmental implications of different designs. Overall, this allows the design team to make holistic decisions regarding product design, which will then produce the most sustainable and environmentally conscious products. The Compass also acts as a benchmark for sustainability, encouraging new products to outperform those already on the market.
ASSA ABLOY's products are continuously becoming more ecologically, economically, and environmentally sustainable. For example, the Sustainability Compass has helped improve certain attributes in products such as their energy efficiency and their proportion of recyclable and reusable parts, and helped instigate a reduction of waste and carbon emissions created throughout their entire life-cycle. These factors both act to reduce the company's footprint and assist in reducing the overall costs associated with the manufacturing of the product.
Inspiration
The Sustainability Compass was born out of a desire for ASSA ABLOY to both "keep in sync with the expectations of the industry" and to "maximize [their] market potential." Consumers today have high expectations that organizations will conduct operations with both a moral and ethical consciousness. In such a competitive environment, it is integral for businesses to match these expectations in order to gain market share, as many consumers will only invest in products that are sustainable. This has been demonstrated when the U.S. Department of Defense demanded an energy-efficient door that would comply with the energy executive order for federal facilities. If ASSA ABLOY were unable to design such a product, they would have lost this client to another competitor who could keep up with societal demands. Therefore, the company created the Sustainability Compass in order to ensure that future products would fulfill the increased desire for sustainability from the public. In today's society, if no action in regards to sustainability is taken, organizations are often shunned and will face severe economic penalties as a result of decreased market share. The introduction of this sustainability innovation was motivated as a means to keep up with their competitors in the industry and to ensure that their future products would cause no unnecessary harm to the environment.
Overall impact
The introduction of the Sustainability Compass greatly influenced operations at ASSA ALOY, specifically in the design and manufacturing stages of their products' life-cycle. As a result, ASSA ABLOY has been able to dramatically decrease their environmental footprint. The integration of the Sustainability Compass into the company's policies and procedures has enabled their product development team to evaluate new products with reference to the major focus areas that impact their footprint. These fields include how the product is "designed, manufactured, packaged, transported, installed, used, maintained, and recycled." The overall impact of this process is that it allows the optimization of energy efficiency and the identification of any potentially harmful substances so that they can be phased out.
This impact has been demonstrated through the construction of their new product, the Trio-E Door. In the initial design stage for this product, the Sustainability Compass was used to improve the sustainable attributes of the product. This led to the elimination of a blowing agent, Freon, which the compass determined to be too harmful. This agent is now on the restricted materials list and has been replaced with a substance that has "a 99.9% lower global warming potential." Overall, the Sustainability Compass has impacted every new design that ASSA ABLOY has created and put on the market by guiding them to be more sustainable.
Business benefit
The Sustainability Compass has provided a multitude of benefits and opportunities for ASSA ABLOY. First, the Compass has allowed developers to create products with reduced costs across their entire life-cycle. By increasing the recyclability and reusability of their products, they are able to save on materials and also on utility costs by reducing factors such as their energy consumption. The Compass ensures that an optimal balance is found between reducing financial costs and creating sustainable products. Additionally, it has allowed the organization to gain "acceptance from the architectural design industry" and greater acceptance of their products from the broader community. This has "opened doors" for ASSA ABLOY "which probably wouldn't be able to have been opened if these strategies weren't in place." These opportunities have included an increased customer base, including an increase in more highly regarded clients establishing business relationships. This increased market share can be directly linked to increases in profits. Furthermore, the benefits have also been experienced by the company's employees, who, with the induction of this innovation, received intensive training. Employees have been able to develop their skills and experience higher levels of satisfaction in their occupations, as they know they are working towards a more sustainable future.
Social and environmental benefit
Both society and the environment have also reaped the benefits of the implementation of the Sustainability Compass from "increased safety, security, and energy efficiency." The innovation has allowed businesses to use door-opening solutions such as the Trio E-Door, which has created energy savings of up to $124-$129 per door. By creating products with reduced impacts on the environment, other companies are able to simultaneously reduce their costs and reduce their own footprints. Moreover, by ensuring the use of more sustainable materials in product design as well as the recyclability and reusability of products, the environment is benefiting as less natural and finite resources are depleted. Overall, the Sustainability Compass acts to create awareness, which is fundamental to society's pursuit of a more sustainable future.
Interview
Callum McInnes, National Sales and Specification Manager
Keep this story going! Share below!
ASSA ABLOY Entrance Systems Australia operates as a division within ASSA ABLOY, the global leader in door-opening solutions. They aim to enhance both flow and convenience in organizations by creating automatic entrance solutions for the front, back, and interior of buildings.