The Story of Artisans and Textiles
Sustainable Threads
Overview
Sustainable Threads is primarily a fair trade, sustainability-focused textiles company promoting handmade lifestyle products, carefully co-designed with artisan partners in India. Traditional art techniques are used to craft a line of products ranging from kitchen rugs, table runners, bedding sheets, and so forth. Sustainable Threads is also an approved member of the Fair-Trade Federation and Green America, with both being nonprofit membership organizations for nonprofit organizations. 330 women are now working in the group where every employee is treated like they are the co-owner of the company. They all get paid for every piece of clothing they make, and, by the end of the year, they equally share the profits amongst all. From this, the company places emphasis on employee empowerment, instead of corporate greed. Moreover, they promote the empowerment of women and those who are physically challenged. Part of Sustainable Threads' mission is also to give back to those who are physically challenged. They do so by employing them and giving them opportunities to work at the company so they are able to support themselves and their children. Sustainable Threads has a similar mission to Patagonia in regards to climate change. They look towards achieving environmental sustainability and helping underprivileged communities by utilizing natural fibers and refraining from using any man-made, petrochemical products as they can be harmful to the environment. Everything is hand-made as well, with no use of electricity or power, which promotes sustainability. The distribution model at Sustainable Threads is at the wholesale level, where they supply retailers with their products; however, they do plan to restructure and additionally operate as a retailer in the future as well.
Authors
Camilla Biscarini
Diana Loyola
Amanda Sudolsky
ROOKMINI DOOBAY GOPIE
School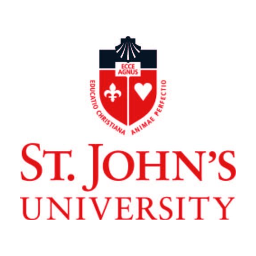 St. John's University
Professor

Charles Wankel
Innovation
Sustainable Thread is a social enterprise that promotes handmade lifestyle products. The innovation doesn't stop at only promoting fair trade handmade products; indeed, their innovation is the focus on handmade products that are 100% sustainable for both the environment and the artisans in India. Sustainable Threads makes products that are made with 100% natural fibers. Furthermore, the products are also made by disadvantaged artisans. Indeed, the products are made by people who face many challenges such as physical disabilities or being domestic violence survivors.
As mentioned later, the innovation began with Poonam Abbi and her husband Harish Hathiramani. The couple has always had a passion for social justice and wanted to make a difference in the world. Abbi, in particular, wanted to create something that would carry out the previous social justice work she did in India. Abbi used to work for an NGO in India that's been around for the last fifty years and works with over four hundred villages. The goal of the nonprofit was to help those villages creating income outside of the agriculture field. The nonprofit taught them, in particular women, how to stitch and how to do embroidery work so they could sell their products to the market and make an income. "When my wife migrated to the US, she had the goal to keep doing in this line of work" said Hathiramani during the interview. "I was working in a manufacturing company at the time and we had the idea to start something new with which we could help artisans in India who really need our help." The final goal of Sustainable Trade was to create a business model where the artisan could be treated fairly and as co-owner of the company. Hathiramani and Abbi made sure that each member gets paid for every piece they make.
The name "Sustainable Threads" was chosen after a long debate: "There was a lot of thought about it and we discussed it with our friends and families. At the time (8 years ago), sustainability was still relatively new and people started talking about it. Finally, one day one of our friends suggested to connect the word sustainable to textile and that's how we thought of "Sustainable Threads," said Hathiramani.
Inspiration
Sustainable Threads was started by a couple, Poonam Abbi and Harish Hathiramani, both of whom have many years of experience in the development as well as marketing and merchandising areas respectively. Poonam, the wife, has been a part of non-governmental and non-profit organizations in India for over twenty years. She always had a passion for social development. As such, when she migrated to the United States, she wanted to remain connected to fair trade, to work with marginalized artisans, provide meaningful work, fair pay, and treatment on the job and so the idea of Sustainable Threads was born.
Also, during the drought season, agriculture production and jobs would be placed on a halt, and in order to provide income to these families and assist them, Poonam and Harish brought women, men, or physically challenged individuals together so that they can learn about the fiber and textiles craft and eventually become skilled enough to be part of the Sustainable Threads family.
Apart from creating products made from natural fibers and being part of the prestigious Fair-Trade Federation and Green America, the desire to help those in need was the driving force behind the innovation and conception of Sustainable Threads.
One point that stood out to me during the interview with Harish was, " …the desires of these artisans are so small, yet they are so happy…" simply shows that happiness is not about getting what you want all the time, it's about loving what you have and being grateful for it.
Overall impact
Sustainable Thread makes a huge impact both at an environmental and societal level. Thanks to their business model, the organization supports the local economy and its artisans by creating jobs, particularly for those with mental, physical, or emotional disabilities. Furthermore, by working with local artisans, Sustainable Threads also helps small businesses that are challenged by the competition of big retailers.
Furthermore, the social enterprise makes its mission to be environmentally sustainable as well. Indeed, all the materials and fabric used are 100% natural: "We try to work with natural fiber as much as possible. For instance, we work with cotton, flax linen, and silk. We don't use petrochemical-based fibers such as polyester," added Hathiramani.
Even the production of every item is a process that is environmentally sustainable. Hathiramani emphasized that "Everything is handmade, there's no electricity, it's all woven and loops, which makes the whole production eco friendly." Furthermore, their packaging is made from recycled materials.
Business benefit
There are several business benefits brought by Sustainable Threads. First of all, their products are one of a kind and are not possible to find at any retail store; each piece has a story behind and the combination of natural materials is not available at big names such as Macy's or JCPenney. Furthermore, they create so many job opportunities at a global level for all those artisans.
Social and environmental benefit
Sustainable Threads helps local artisans to get job opportunities, fair wages, and a chance to live a sustainable life notwithstanding their disabilities. Furthermore, Sustainable Threads also helps the potential artisans by teaching them everything they need to know about the textile industry such as weaving skills.
As already explained earlier, the enterprise is also very eco-friendly. Every fiber they use is absolutely natural, they use 100% recycled materials to package their goods and their handmade production process is guaranteed to be safe for the environment.
Interview
Harish Hathiramani, Founder and CEO
Keep this story going! Share below!
Sustainable Threads is primarily a fair trade, sustainability-focused textiles company promoting handmade lifestyle products. Its products are carefully co-designed with artisan partners in India.