The Road to Better Indigenous Health
Barbara Schmidt & Associates
Overview
An incorporated company which focuses on planning effective management in primary healthcare services in rural and remote Aboriginal communities. Through teams of consultants, Barbara Schmidt & Associates attempts to play a role in bridging the gap of the standard of healthcare between indigenous Australians and most other Australians.
Author
Liam Dudley
School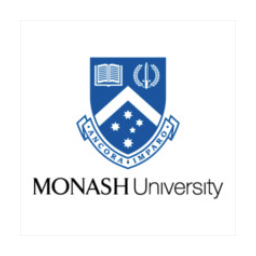 Monash University
Professor

Gitanjali Bedi
Innovation
Began by Barbara Schmidt in 1998, Barbara Schmidt & Associates seeks to better educate rural and remote areas in health as well as increase accessibility for all. While originally focusing solely on chronic disease management in rural and remote communities, the business has expanded it's focus to other areas of health such as aged care and ensuring that accreditations are met. Some of the SDGs the business are actively pursuing through the field work include reducing inequalities, providing quality education and helping communities be sustainable.
The business doesn't actually employ any workers, all work is subcontracted to other health workers. However, Schmidt personally selects all people involved in projects under the name of her company, so there is a form of quality control. To engage her staff, Schmidt clearly defines the project, tasks expected, wages to be paid, the length of the contract and other similar important details.
Something that Schmidt believes sets her apart from other consultants is how she better understands the mindset of Aboriginal people more than most non-indigenous people. People working in government positions expect remote Aboriginal communities to operate like white bureaucracies without any consultation with the people living there. Schmidt said, "the thing about indigenous health, is it's all relationship based, and so with indigenous people they get to know you and they get to build trust with you, so even if you are not an expert in the area they would rather work with you because they know and trust you." Building these relationships is the key to their work and believe is the best way to provide solutions.
Inspiration
Growing up in Melbourne to immigrant Dutch parents, Schmidt didn't have much contact with indigenous people until she moved to Cairns as a young woman to work as a hospital administrator. Approximately 17% of Cairns' population is Aboriginal, so it was here working in the hospital that Schmidt was first exposed to the problems with indigenous healthcare.
Schmidt began working in consultancy with indigenous people when appointed as the Strategic Planning Officer for the Peninsula and Torres Strait region in 1991. This role required Schmidt to visit every single community, which began the cultivation of her relationships with indigenous people. In this position she saw the need for better implementation of health services in these communities, so in 1998 began her own consultancy business, Barbara Schmidt & Associates.
Schmidt believed that through her company she would be able to better reach rural and remote areas all around Australia with healthcare, a basic human right. A large focus is on education for pregnant women, as unhealthy habits can negatively affect unborn babies. Schmidt explained that "If you don't get a good start in life, then you are behind the eight ball" right away. Schmidt is inspired to help eliminate that gap so indigenous children are not born at a disadvantage.
Overall impact
It is difficult to measure the exact impact of the innovation as each project differs in terms of the size of the team involved, the region and overall outcome. However, an initiative undertaken by the organisation which clearly made a large impact was the 'Healthy for Life!' program, a federal initiative to tackle chronic illness. The Australian government approached Schmidt to design this nationwide program and develop all the resources and tools which should accompany it. Over 200 health service locations around Australia implemented the program and Schmidt herself personally assisted the application of the program in over 90 health service providers.
The 'Healthy for Life!' program aims to prevent the generational problems of chronic disease in Aboriginal and Torres Strait islander communities, with focus on pregnant mothers, children and adults with chronic diseases. The problems have often began with mothers being obese or drinking heavily during their pregnancy, which increases the chance of overweight children. Many mothers also smoke during pregnancy, with an estimated 70% of mothers smoking during this time. Children of these mothers can be underdeveloped in size, yet after birth can quickly become obese too.
The 'Healthy for Life!' program has been much better at educating indigenous people on the dangers of their habits than any other program before it. For this reason, even more than a decade on from the initial implementation program, it is still the Australian government's chronic disease program. While the program has been a great success for Barbara Schmidt & Associates and indigenous communities, Schmidt even calls it her proudest achievement, there is still a lot more work required to drop the levels of chronic disease in rural and remote communities.
Business benefit
The business has been beneficial to Schmidt financially, but more so in the scope of the impact she can make. The success of the 2006 'Healthy for Life!' program greatly grew the reputation of the business and has given opportunities for Schmidt to go all around Australia for work while meeting many people. While she was known to be effective in areas around Cairns and in the Peninsula region, the successful implementation across all of Australia has certainly boosted the profile of the business.
Now her reputation is cemented as one of the experts in Aboriginal health, so government agencies as well as non-government organisations are regular clients of hers. This has meant Barbara Schmidt & Associates have had more opportunities to move into new markets they had not previously been in. While her industry profile is also increased, Schmidt has also changed her approach slightly as well. Compared to when she began the business, Schmidt now has a much greater reliance on indigenous colleagues to direct proceedings. She has realised that Aboriginal people have a stronger relationship with each other than outside people can understand, so for reform to take place, indigenous people must be part of the team. For that reason, Schmidt will always ensure there is an Aboriginal person on every team she coordinates.

Schmidt revealed that one day she dreams of expanding her business into an international one, as she believes that much of the knowledge she has picked up working with Australian indigenous people is directly applicable elsewhere. Some of the potential people Schmidt suggested that she could work with are the Maori people in New Zealand, Inuit people in Canada and Native Americans in the United States. Schmidt dreams of reconciliation between indigenous people and those who have invaded their respective countries, all across the world.
Social and environmental benefit
Barbara Schmidt & Associates benefits society in many ways by achieving the UN SDGs. While it is clear the business is working towards Goal 3 (Good Health and Well-Being), they are also invested into achieving several of the other goals. By creating a healthier community with more people able to work and live healthy lives, Goal 1 (No Poverty) and Goal 10 (Reduced Inequalities) will be improved upon. Goal 4 (Quality Education) is another goal they contribute to, as educating people on health and chronic disease is a priority. Finally, Goal 11 (Sustainable Cities and Communities) is a major aim of the business, as Schmidt wants to see rural and remote indigenous communities thrive.
There are criticisms of the Aboriginal health industry, and Schmidt recognises these. Some say that health workers have no motivation to enact change as for as long as there are major health issues, they will be inundated with work. To ensure Schmidt always is benefiting society and not just herself, Schmidt does two actions. The first, is that Schmidt realises that every cent she makes, is money that will not be spent on other areas in indigenous health. To combat this, Schmidt doesn't charge as much as other people in her industry or as highly as other people value her service, which keeps more money in the Aboriginal health sector. Secondly, Schmidt focuses on educating the people she is working with, rather than merely gifting resources. Schmidt believes the most valuable contribution she can make is to "capacity build the people we are working with so we don't create a dependency relationship." Practicing this means that even after Barbara Schmidt & Associates finish projects in communities, people living there will have been given useful skills they can continue to use, and there are lasting benefits from their work.
Interview
Barbara Schmidt, Founder and Director
Keep this story going! Share below!
Barbara Schmidt & Associates is a private company that has expertise in rural and remote aged care. They primarily work with Aboriginal and Torres Strait Islander aged care services to help implement culturally appropriate aged care services that are compliant with aged care reforms and the remote health context.