The Road To An Online World
UPS
Overview
The innovation that UPS is successfully using is "UPS My Choice for Home", which is a UPS.com product available both online and mobile. My Choice for Home allows residential consignees to manage their incoming home deliveries and get "real-time" updates on their package delivery date via email, text alerts, and a user-friendly dashboard. Under the circumstance society is currently living in, UPS My Choice allows you to track and plan your deliveries around your schedule, get estimated delivery windows, and leave specific instructions for your delivery driver. In regards to the SNG'S, the impact of UPS innovation has influenced sustainable cities and communities, climate actions, good jobs, and economic growth.
Authors
Alexa Bartone
Alessia Piccione
Aleksa Pljakic
Adedoyin Adetunji
Nicole Garcia
School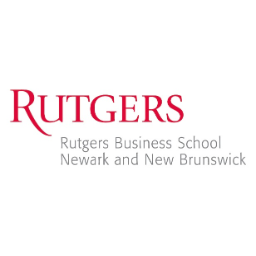 Rutgers Business School
Professor
Joseph Markert
Innovation
UPS My Choice is a great solution for combating inconvenience. Prevalent in today's world, society is shifting to e-commerce more than ever. This coincides with decent work and economic growth for UPS and potential employees. UPS My Choice is creating more jobs as retail stores are closing promotes economic growth as e-commerce is on the rise, and this will do very well for UPS.
Project Teams were created to support the innovation, this includes a Project Coordinator, Business Sponsor, IT teams, Product Owners, and many other positions. The project team worked to understand the scope, identify system impacts, and evaluate the level of project definition required. IT teams communicated any risks, resource constraints, dependencies, and timelines for deployment. Once the project was approved for development, the features were added to impacted backlogs and positioned on respective roadmaps for program alignment and deployment. Innovations were communicated to Internal Stakeholders typically via a formal presentation to Senior Leadership and other stakeholders, such as Marketing. Innovations were communicated to External Stakeholders via UPS Press Releases, TV Commercials, and UPS.com. In regards to securing funding, the innovation first was reviewed with the Management Committee along with an estimated cost of the project, it was approved for funding and included in the overall business plan. The IT budget had resources allocated to this project along with other prioritized IT projects. Once the scope was fully defined and final IT estimates were available, this project was deemed as a high value to the business and received funding for development.
Furthermore, the innovation enhances the UN SDG economic growth and decent work. For that reason, more jobs are being made, and this increases the market for UPS due to having additional features to the standard delivery service. The business benefit is ultimately reducing the cost to serve, making a successful delivery at the first attempt, rather than the packages coming back to the UPS facility to be processed and delivered again for a second try. There are millions of users, and with that, they can accommodate different demographics. It provides the customer with different delivery options and keeps them notified in real-time, basically creating customer satisfaction.
Inspiration
In an ever-growing technological-based environment, the 'UPS My choice for Home' has enhanced the ability and customization for tracking packages, in a manner that is new and the most advanced for its time. The leader, Rosalie Piccione, is greatly inspired by the new technology and its ability to assist the customers she comes in contact with each day. She stated, "developing a product on UPS.com for millions of users to leverage so they can manage their personal incoming packages is groundbreaking. This provides the consumers with multiple delivery options and keeps them notified [in] real-time on package status, significantly increasing customer satisfaction." Additionally, this type of technology makes sending and receiving packages an easier process for all those UPS is serving. Not only does it logistically assist customers, but it also decreases costs for UPS. Rosalie explained, "the business benefit is ultimately reducing [the] cost to serve, making a successful delivery at first attempt rather than the package coming back to the UPS facility to be processed and delivered again the following business day." The efficiency and cost reductions associated with the technology is a win-win for both UPS and its customers. This technology also relates to UPS's mission statement to meet the logistics needs of customers. The ease of technology provides a quicker and more efficient way of handling packages. The customer is also updated on the status of the package at all points during transit, further meeting the needs and expectations of the customer.
Overall impact
UPS has overall decided to become sustainable. This will result in the reduction of toxic waste into the environment overall, therefore helping to create a better environment for everyone. UPS has started implementing its sustainability plan by making use of drones to deliver packages to individuals living in suburban areas.
As the technology environment is ever-growing, UPS has also developed the 'UPS My Choice For Home', which has enabled customers to have delivery management features that help them easily track their orders. This service has positively impacted UPS as customers are more willing to use UPS services for delivery for order placement and, as a result, has led to an increase in sales revenue for UPS. All UPS customers have to do is set up a UPS account and choose a free membership or a premium membership depending on their current needs.
Due to technological advancements, UPS has moved into a paperless environment. Most customer needs can be accessed online and the majority of employees at the firm perform their tasks with the use of software. This has helped its employees perform their tasks efficiently, which has overall created a seamless working environment between the internal and external agents of the company.
Business benefit
UPS My Choice for Home benefits the business in countless ways. To start, UPS My Choice for Home is primarily designed to benefit the customer and through careful monitoring of shipments and frequent notifications that tell the customers when their packages are arriving. Through quality customer service, the business begins to receive more exposure and greater recognition, ultimately bringing in larger numbers of customers, which increases business.
In current times, many people are resorting to online shopping of goods (food, clothes, cleaning supplies, etc), as opposed to in-person shopping. Due to an evident increase in demand for online shopping, there is an increase in the number of employees in product delivery businesses such as UPS My Choice for Home. With the success that UPS My Choice has seen in recent times, and as more people begin to use this service, there will be a definite increase in the need for employees. In addition to this, UPS My Choice is a service that promotes safe and socially distant interaction between customers and employees. Allowing the consumer to receive their products with little to no contact between them and the employees ensures the greatest possible levels of safety for both sides.
Furthermore, through the business's direct communication with its customers, the company can regulate and monitor the shipping of packages. This will significantly reduce the inventory carrying costs for the company as they would be able to store less inventory. These are all the ways the business and its employees can greatly benefit from this service.
Social and environmental benefit
UPS My Choice for Home has been extremely beneficial for our society, especially during the COVID-19 pandemic, because it allows consumers to track their deliveries and get accurate updates directly to their mobile device or online. Recently, during this worldwide pandemic, e-commerce has increased immensely, resulting in UPS My Choice to not only benefit business to consumers but also business to business orders and deliveries. Many consumers are skeptical and avoid online ordering due to the fact of the uncertainty of not getting their packages delivered; however, with the UPS My Choice for Home innovation, many consumers feel more comfortable with ordering online. This has also impacted e-commerce, benefiting many online businesses for the sole purpose of a more reliable way for consumers to get their packages delivered accurately and on time.
UPS My Choice for Home creates consumer flexibility in managing their home deliveries, providing them delivery options if they can't be at home to accept the delivery. Some delivery options include redirecting to another address, future date deliveries, holding the package at UPS customer counter for pickup, and authorizing a release for packages that need a signature. According to Rosalie Piccione, she stated that "over 60 million customers are enrolled in this service," proving that UPS's innovation has benefited many consumers worldwide.
Interview
Rosalie Piccione, Information Technology Manager
Keep this story going! Share below!
United Parcel Service (UPS) is one of the largest delivery services in the United States. Over the years, they have been able to make profit by delivering goods and services to its customers and one of its major clients being the US postal service. UPS gets its deliverables to its customers through cargo airlines, freight based trucking operations and drone airlines. UPS has been in existence for 110 years and has been successful because of their investments in research and development on how to make the company be more successful.