The August co The Right Fit Story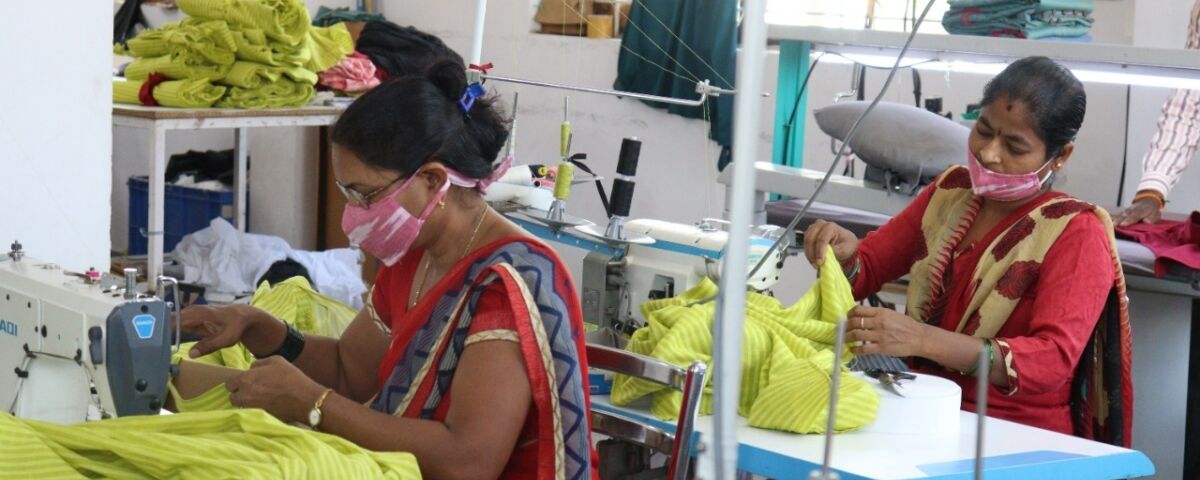 Authors
School
Professor
Global Goals
Keep this story going! Share below!
Summary
In terms of innovation, this organization has incorporated many small details that collate themselves to make a sustainable business model that aims at providing the goods they promise with the least possible harm to the environment. This sustainable clothing brand encompasses SDGs like Gender Equality, Economic Growth, Industry, Innovation, and Infrastructure, Reduced Inequalities, and Responsible Consumption and Production.
Innovation
The August Company has started re-introducing ethnic prints with a modern twist. Often these traditional prints are considered primitive and not in fashion, the august company aims at changing this notion by making modern clothing but with these ethnic prints that allow women to proudly wear traditional clothing but one which fits the modern clothing norms in professional scenarios.
The August Company is also committed to manufacturing sustainable clothing, one which is made of organic raw materials and is designed to last years and be transferred like an heirloom by people.
During the tough times of the pandemic, they smartly utilized the fabric they had to make masks, to distribute this product they were approached by Big Basket, and by the end of it, they were single-handedly delivering masks to 3 cities in India.
Another innovation that contributed towards making this organization sustainable was the usage of extra cut-out cloth pieces (which are usually thrown away) to make scrunchies, bottle covers, headbands among other things.
And finally, perhaps the most important part of this business model that contributes to making it responsible in production as explained by the founder: "Our production in JIT i.e., just in time and so we do not maintain a large inventory of finished products or fabrics used when we see that certain styles are doing better than others, we stock them a little and then keep ordering."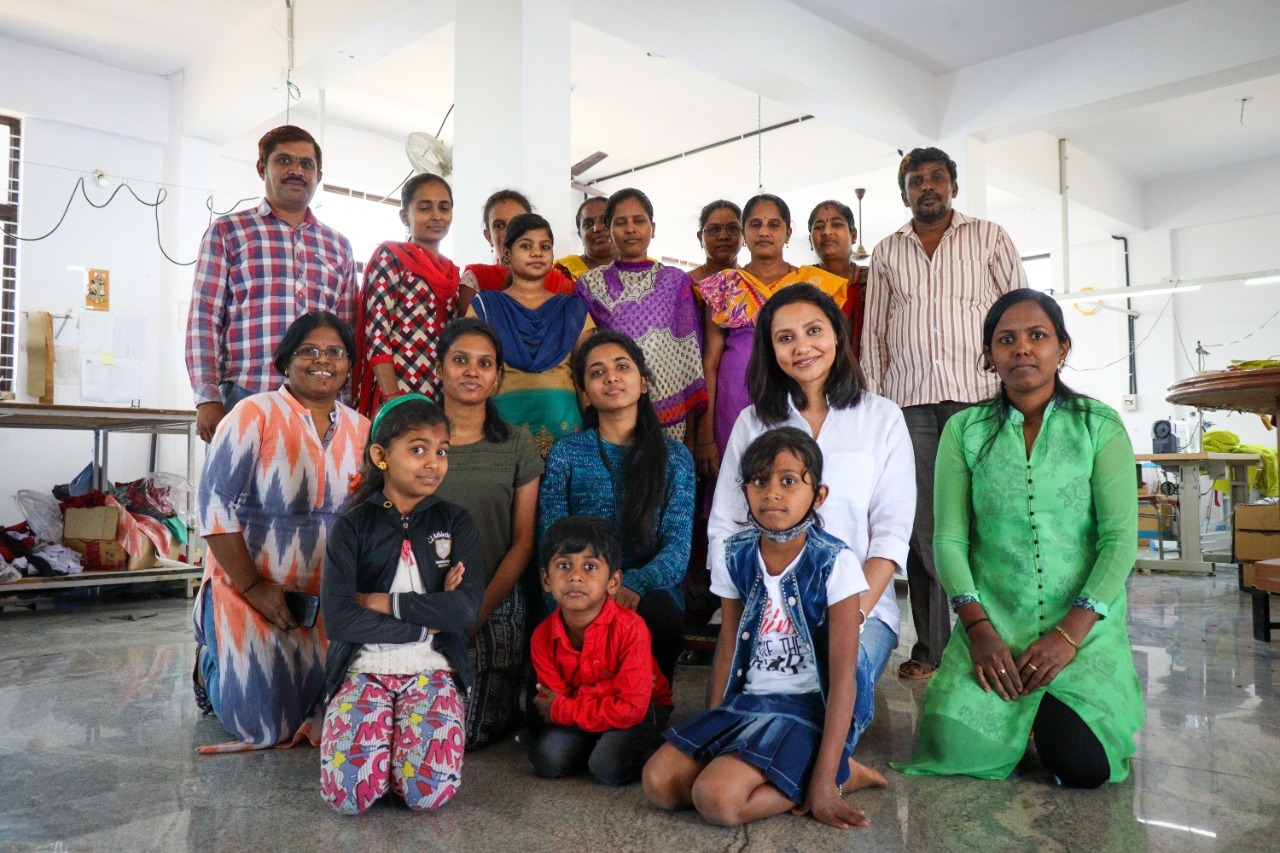 Inspiration
The inspiration behind this venture came to its founder Ms. Vidhi Singhal through a gap in the Indian fashion industry that she thought ought to be filled, in her interview she said: "It was after I left my job that I realized that this is a gap in the Indian market, we follow European size charts but the bodies of European women are way different than of Indian women, that's when I thought that maybe we need to rework the size charts and make clothes that suit Indian bodies and so that's where the idea was born from."
95% of employees of this organization are women, who are provided with excellent working conditions and equal pay as their male counterparts. This brand first started out by outsourcing their manufacturing but ultimately realized the perils of those and hence set up an in-house manufacturing unit that caters to the business' needs starting from sourcing of materials to after services provided to the customers.
A question we had was regarding the unique name of the company to which Vidhi replied with a beautiful explanation that how she related the meaning of August (Respectable) to represent clothing that a respectable person would wear, it is said that the first.
Overall impact
The August Co. is truly branded by women and for women as 95% of their employees are women who provide valuable support to their families. With this financial power, they start sending their kids to schools, investing in them, and contributing towards a better future for India.
Similarly, The August Co. is bringing various changes in its status quo to be as sustainable as possible. One such example is the use of scraps from production to manufacturing accessories like scrunchies and headbands, as well as lifestyle items like bottle warmers, stationery kits, and coin bags.
By doing this, they are able to use over 70% of the fabric scraps this way and reduce the wastage of resources. Apart from this, The August Company employs the greatest available materials to make the clothing, from the fabrics to the threads, trims, and accessories. Only soft, breathable textiles are chosen by the team.
Which makes all the products are functional, comfortable, easy-to-wear and above all easy-to-maintain while being sustainable.
"A painter is a working professional, a chef is a working professional, and an entrepreneur is a working professional." From industrial to the modern age, ladies no longer wear only shirts and blazers to work, but also smart casuals and comfy attire. "We are a country with a wide range of textiles, textures, and colors; until recently, those crafts were only seen in ethnic clothing." The brand reinvented its design strategy with the goal of connecting modern women with the lovely crafts and textiles that weavers have to offer. Clothing for the modern workplace should be "comfortable," "airy," and "attractive." "When comfort and fashion collide, magic happens."
Business benefit
Founded in the year 2016, The August Company is headquartered in Bangalore and started its operation with just one employee on its roster. But with time and ceaseless effort, the company has grown to a team of thirty members, who have jointly been championing the spirit of sustainable fashion.
The company, self-funded since its inception, broke even in the year 2019 and has only seen upward growth in the years forward. Although COVID had a tumultuous effect on the textile industry, leading to increased prices of cotton and linen yarn, coupled with the higher logistics prices, the supply chain has experienced some setbacks. But showcasing resilience and innovation on their part, The August Company partnered with big brands like Big Basket and others to ensure its smooth functioning even during the ongoing COVID crisis.
It won't be wrong to say that The August Co. has shown us how a business can be self-reliant while maintaining its profit and adhering to its sustainability goals.
Social and environmental benefit
The August Company has a wide-ranging impact on society and the environment. It's fascinating to see how a company that began with the goal of finding a solution for a specific business need has now shifted its focus to practice. Almost all of its initiatives are aimed at bringing change, from hiring 95 percent women to offering job opportunities for disadvantaged craftspeople around the country.
The product itself is eco-friendly, it is made from natural and biodegradable fabric. The company very rightly identified the psyche of its target base which is composed of educated working urban women. It is not only providing the solution but also inculcating the habit of responsible consumption.
The founder of the company, Ms. Vidhi Singhal, had an inclination towards providing more opportunities to women which culminated in such an overwhelming female representation. It is laudable how they decided to challenge the practice of paying male tailors more than women, even at the cost of being made pariahs in a male-dominated labor market.
Ms. Singhal accepts the fact that it is impossible to be truly 100% sustainable. She points out that she is feeding consumerism no matter what, which itself leaves a carbon footprint. Frankly, none of us are expecting to become truly unsustainable in a couple of decades, what we are aiming for is to stop climate change at a level that does not threaten human existence.
Interview
Vidhi Singhal, Founder and CEO
Business information
The August co
Bangalore, IN
Year Founded: 2016
Number of Employees: 11 to 50
A company that began with the goal of creating perfectly fitting garments for modern women has embarked on a voyage of sustainability and reconnecting today's women with their roots in the past. The August Company strives for sustainability at every level of the process, from production to purchase, by paying fair wages and providing a pleasant work environment, as well as sourcing materials directly from weavers. The August company was founded in 2016 with the goal of solving problems for every independent, strong, and office-going Indian woman. The struggle to obtain the right-fitting garments sparked a concept about how modern women should dress responsibly and how modern dresses could empower them.