The Pride of Paisley
Active Communities
Overview
Active Communities helps to provide a solution to the growing rates of obesity and poverty in the UK, primarily in Renfrewshire. In order to reduce inequalities and poverty, they focus on deprived areas and aim to encourage inclusion from people of all walks of life. The innovation of Active Communities dominantly involves the promotion of health and well being in an affordable manner whilst also providing a social aspect to those involved. During the interview, Susan McDonald, the founder of Active Communities highlighted that the organisation is involved with the following sustainable development goals:
"…good health and well being, reducing inequalities, sustainable communities and also the ending poverty..."
Authors
Kirsty Turner
Maila Soriani
sharanjit singh
Hayley Martin
School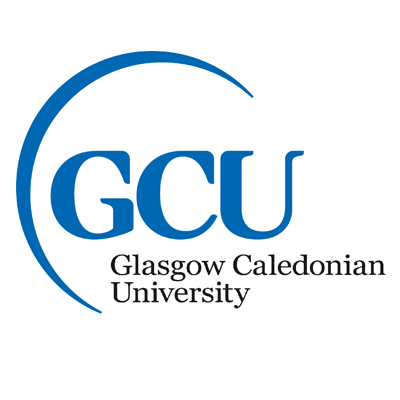 Glasgow Caledonian University
Professor
Muzammal Khan
Innovation
Active Communities helps to improve the lifestyles of those who are in poverty,
by providing them with the knowledge and opportunities to make informed
decisions regarding their health.

Good health and well being:
This is the core of what Active Communities does, and is the focus of its
activities and programmes.

By providing participants with knowledge about how to improve their
lifestyles, they are providing a quality education.

Active Communities does not discriminate against anyone who wants to get
involved, although Susan commented on this, saying "I
think women prefer groups whereas men like to do things individual and they'remuch more competitive". Although they have foundit is mostly females who sign up, classes are open to any male and females whowant to get involved.

Sustainable cities and communities:
As most of the activities on offer promote walking and cycling, Active
Communities are in turn promoting the use of alternative modes of transport
which is improving the sustainability of the area.
Overall, Active Communities is contributing to the global achievement UN Sustainable Development goals, with the weekly activities that it runs.
Inspiration
Active Communities, formerly known as Jogging Buddies, was founded in 2003. Susan started Jogging Buddies around the time she started her family, when her son was in playgroup:
"There was an organisation called have a heart Paisley that came out to speak to us about doing physical activity with the youngsters at the playgroup but they were also interested in something for the parents as well. Some of the mums had been talking about doing the women's 10K so I suggested setting up a jogging group".
From this, Jogging Buddies was formed and has since become a key part of the Paisley area for many people within the Renfrewshire area. Active Communities is constantly evolving, drawing inspiration from fitness trends, and ideas from community members about what they would like to see and experience. Susan mentioned how Active Communities plans to expand, and hopes to one day enroll members from throughout Scotland, which would inspire new branches of Active Communities in different areas.
Overall impact
In the short term, Active Communities positively effects those involved, by providing a platform for people in the local community to get together and improve their physical well being, meanwhile encouraging interaction and enhancing their communication skills. The long term effect of Active Communities is a lifestyle change, as those involved are regularly participating in activities which will improve their physical, mental and emotional well being.
When Active Communities is planning a new project, it involves the people it is going to affect, by asking them what changes they would like to see. Susan finds that this is more effective, as in some cases when companies try to make changes in communities the things they are trying to implement are not actually wanted in the local community. She also stated that when organisations move into communities to complete projects, they often leave once they run out of funding, which disheartens the community, leaving a void and empty promises. However, this is not the case for Active Communities. Susan shared that one of their newest projects involves Ferguslie Park, which for years has been named Scotland's most deprived area. The approach for this project is to work with local people, and to provide them with jobs and training, which Susan maintains is the forward as "local people get annoyed when you bring other people from other areas in 'cause it's not fair to do".
Altogether, this means that the overall impact of Active Communities is widely positive for the many involved, as it provides the tools for people who want to benefit their lives. Active Communities may be a small organisation, but its impact is large.
Business benefit
Active Communities is a charitable organisation, therefore, the organisation does not have revenue figures; business success is instead measured by change and improvements in lifestyle for the members. Active Communities does have an influential board of directors. As Active Communities is a charity, it receives funding for its many activities and ventures through various organisations such as "Have a Heart Paisley" and the "Robertson Trust". Susan also mentioned that the company also generates money through some of the classes it runs. For instance, Jogging Buddies charges £3 for a session, which helps to keep them afloat but is also manageable for its members.
Active Communities is mostly run by volunteers who come from the Renfrewshire area. The volunteers at Active Communities are often members who through years of being involved with the organisation, eventually become coaches and activity leaders themselves. Susan highlighted that "we are really lucky to have had people with us since day one". Volunteers at Active Communities also gain transferable skills which they can take forward onto other employment, as well as contributing to their local community. Susan maintains that "whatever people are looking for, we will access training".
Susan stated that currently, Active Communities has "about 50/60 volunteers and we are trying to increase the volunteers because it is the local community". Proving that the organisation is very focused on integrating members of the local area where possible.
Overall, this helps Active Communities cater to as many people as they can, making the organisation more inclusive and encouraging participation from more people within the community.
Social and environmental benefit
Active Communities greatly benefits people in the local area, physically, mentally, socially and emotionally. It also benefits the environment, as many of the classes in Active Communities encourage people to become healthier. This in turn encourages members to walk and cycle more, helping to reduce carbon emissions and pollution that comes from cars. There is a class specifically for cycling; Bike Buddies, which Susan explained, saying that "we've got bikes and people can borrow them as well if they want". Therefore, Active Communities can be considered as being a positive organisation for benefiting the environment.
Active communities is beneficial to society with the method used regarding employing volunteers, as they are provided with a range of employability skills. In turn this helps to reduce unemployment levels within deprived areas, showing that they truly are committed to benefiting the local communities of Renfrewshire.
One of the biggest motivators for Active Communities is providing families with the knowledge and instruments to be able to improve their lifestyles. Susan shared that Active Communities is involved with high schools and primary schools, providing a safe place for young people to talk about their feelings and any mental health issues they may have. They also encourage students to run workshops, making them peer educators. The success of this can be seen in programmes such as Junior Jog Scotland and Hearty Lives, which are being enrolled in schools all across Scotland, and were founded by Active Communities.
Interview
Susan McDonald, Company founder
Keep this story going! Share below!
Active Communities is an organisation which launched in 2003 aiming to promoting healthy lifestyles and communities within the Renfrewshire area. This is achieved through various exercise classes such as "Jogging Buddies/Walking Buddies/ Bike Buddies/Buggy Buddies", "Clubbercise" and "New Mum, New You." The organisation also runs cooking classes and workshops, promoting healthier eating. Over its time in operation it has evolved to become an important part of the community, creating jobs and reducing poverty in deprived areas.