The Pioneer who is Saving our Marine Lives!
E6PR
Overview
The Eco 6 pack ring is made to replace the use of plastic rings, ultimately helping to save life below water and life on land.
Author
Yanyu Zheng
School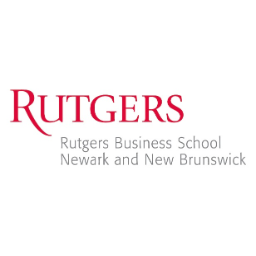 Rutgers Business School
Professor
Joseph Markert
Innovation
The creation of the product came from a group of people who were trying to make something that will change the world. Their mission was to create a six-pack ring that was not harmful to the environment, as well as durable enough to withstand the use of the product. The innovation was led by a group of creatives and engineers who fostered this idea into existence. To develop this product, the group came up with a plan which was six-pack rings that will be made of wheat and barley, and these rings will not cause any harm to wildlife.
E6PR has successfully created this product that has been very efficient towards saving marine wildlife, yet also very useful. This innovation has a lot of purposes because it is just the beginning of a revolutionary change in how we eliminate harmful plastics from the environment.
Inspiration
In 2017, a team in Tulum, Mexico decided, "We must find a solution to eliminating plastic!" This simply saying led them to brainstorm many ideas, and one of them became successful such as the Eco Six Pack Rings. Their one goal was to eliminate something that was genuinely damaging the planet, and plastic played a considerable part. The company's goal was to reduce the usage of plastic, which motivated them to finally create the Eco Six Pack Rings.
Overall impact
The impact of innovation on quality is that people's sense of the use of the product remains unchanged, but the product can be more readily biodegradable. Not only does the natural fiber make it compost, but sea animals can eat it without any ill effects. And, unlike the plastic six rings, which last for decades, E6PR breaks down naturally. Engineer Francisco from the E6PR in a video assured consumers that the compostable organic materials that made up of the E6PR do not cause harm to wildlife when consumed, it will degrade in days if disposed of properly, or weeks if it is left out in open land or water system. E6PR significantly reduces the social and environmental burden.
As a short-term impact on the planet, E6PR helps reduce some of the plastic waste in our oceans. The product brings a green and sustainable solution to our world, with a direct impact on our environment and pollution index. It also helps keep our wildlife safe from danger, such as turtles who ingest plastic rings, which they cannot digest and expel, and then die in agony. As a long-term impact, more and more people are aware of the importance of environmental protection, so in the future, more people will take the initiative to buy products that are beneficial to the environment, which will bring long-term benefits to the company and society.
Business benefit
The implementation of eco-friendly six-pack ring packaging dramatically reduced the use of plastics. The innovation has proven to be sustainable to the environment and cost-effective for the business. We interviewed the CFO of E6PR, Ricardo, according to him by 2019 there are about 21 breweries in 17 states in the united states are using their eco-six pack ring as a replacement for plastic six-pack rings and worldwide, E6PR is used in South Africa, Argentina, Poland, Solomon Island, Scotland, Mexico, Cayman Islands, Iceland, Canada, Australia, New Zealand, and Germany. In 2018, Corona became the first major global brand to adopt the E6PR technology, Fortune journalist John Kell stated.
During the interview with Richardo, details about the revenue or any investment weren't disclosed. Based on the company's overall sales profile, we can see an increased trend usage of the eco six-packs rings around the globe, which shows the new markets the product has gotten into.
Social and environmental benefit
Every year there are millions of plastic six-pack rings floating in the ocean and causing hazards to marine wildlife. According to quartz, 3 billion gallons of beer were sold in six-packs in the US; 1500 of six-pack rings found over the course of a few hours during one beach clean-up on the Oregon coast in 1988. The booming of the brewery industry has consumed most of the six-pack rings and led the tremendous expansion of plastic six-pack ring footprint.
As the pioneer innovator in the packaging industry, E6PR helped to offer an alternative for breweries and large beer manufacturers to be more responsible for our lives below water and lives on land.
Interview
Ricardo Mulas, CFO
Keep this story going! Share below!
E6PR
Tulum, Yucatán Peninsula, MX
Business Website: https://www.e6pr.com/
Year Founded: 2017
Number of Employees: 51 to 200
E6PR is a company that is going out and saving marine life by creating biodegradable rings that hold cans. This will replace the plastic six-pack rings which are harming our wildlife.