The Path to Financial Wellness & Security
Legacy Planning Solutions
Overview
Legacy Planning Solutions (LPS) is a financial service located in NYC that helps teach families financial literacy, get out of debt, and reach their financial wealth goals. This service, in turn, helps address the UN's first SDG by assisting families in breaking cycles of poverty and creating generations of wealth.
Authors
Maria Padilla
Priya Paray
Lyndsey Martelli
School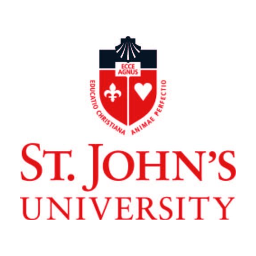 St. John's University
Professor

Charles Wankel
Innovation
LPS is a service that teaches families financial literacy and how to maximize their earnings. "We help families reduce their debts, minimize taxes, improve cash flow and increase wealth." One key innovation that emerged through their program is their 90-day challenge that helps people get focused and motivated to work on these financial goals. ​​Through their 90 Day Challenge, they assist families in finding between $3,000 & $30,000 in 90 Days.
Together Rick Paray and John Saccente cofounded Legacy Planning Solutions. LPS has provided financial solutions services to the community for over 20 years. They came up with a way to get people interested to sign up with Legacy and help people actualize their financial goals. This innovation emerged as they saw a need in their community. An area not widely taught is Financial literacy, and many people struggle with maintaining their finances. It can be especially challenging for immigrants new to this country to navigate the nuances of the American economy.
Their innovation relates to a sense of mission and purpose because it lets many families turn their debt situation around that didn't even think it was possible. And it allows those who weren't in debt but were unsure how to invest or secure long-term wealth, find the path to financial wellness. Zero poverty is the UN's 1st sustainable development goal which is what this business model focuses on, helping people escape cycles of poverty to create long-term generational wealth. LPS makes something that seems unattainable to their clients at first reality and ultimately gives them the skills which set them up for life.
In addition, to its financial service solutions, LPS prides itself on being a diverse organization, creating a safe working environment and opportunities for women and BIPOC. LPS also connects with its local community, rich in diversity, to provide these services and offer internships for youth interested in entering the finance industry.
Inspiration
Rick explains how the co-founders were inspired to create this company because they wanted to use their extensive knowledge in finance to help those in need live fulfilling lives, not burdened by the troubles that follow debt. "Giving people the tools to be successful financially allows them to lead more fulfilling lives because they are not consumed with debt or wondering about things where their next meal is coming from," states Paray.
They want people to be able to take control of their finances and find the money they've been missing out on in their life. The ability to maximize savings and reduce debts play a strong hand in the quality of life one can live. The founders of LPS dedicated to being a part of the change in helping new generations of families escape poverty and enter long-term financial wellness.
Overall impact
The impact of this innovation on society is that LPS has been able to help many families in and around NYC evade debt and increase their wealth. Realizing that a one-size-fits-all method is not particularly helpful, especially when dealing with one's finances, LPS has seen proven success with its tailor-made programs. During its operation, LPS has helped 5,018 families. Reduced $25,014,812 of debt, minimized $37,167,213 in taxes, and increased their client's wealth by $67,523,889.
Business benefit
The impact of this innovation on the business is that the 90-day challenge has been very successful in signing people up for LPS' financial services programs, and LPS has been able to retain multiple clients for years because of this. "The 90-day challenge has been instrumental in signing people up for our services and retaining people for future services," says Rick Paray.
Additionally, LPS's commitment to diversity over the years has led to a thriving working environment where everyone in their company is treated equally and has room for growth within the company. "The culture of an organization is important to the success of a company, and if your workers don't feel appreciated or heard, how can they put out good results."
Social and environmental benefit
LPS has helped thousands of people increase their wealth and minimize their debts. By maximizing their wealth, these families can avoid life poverty and instead secure a life of financial wellness and prosperity. When a family has more cash flow and income, they can have better access to quality education, healthy foods, clean water/sanitation, and make more sustainable choices overall as receiving all basic needs. Additionally, flexibility to pay their bills in case of a sudden illness or injury is something most American people can not do. LPS provides people with the financial solutions that prepare for these scenarios and enjoy a lengthy retirement.
"By helping people increase their wealth, this often leads to a positive domino effect. They eat better because they can afford organic foods that cost more. They're able to buy products that are less harmful to the environment that typically cost more, can focus on practices such as recycling, and maintain energy-efficient homes because they are no longer spending all their time worrying about debt."
Interview
RICK PARAY, President/Founder
Keep this story going! Share below!
Legacy Planning Solutions
New York, NY, US
Business Website: https://lps.global/
Year Founded: 1995
Number of Employees: 11 to 50
LPS provides financial planning services to individuals and companies to help minimize their expenses. They teach financial independence and literacy by showing their customers how to properly allocate money for their short and long-term goals with suitable investments. The investment helps create financial wellness and security for future generations to come.