The Package Free Shopping Store
Saruga Package Free Shopping Store
Overview
The Saruga Package Free Shopping Shop teaches people to reduce the use of plastic while cutting household waste.
Author
Ghozidion Taufiqakbar Hanartyo
School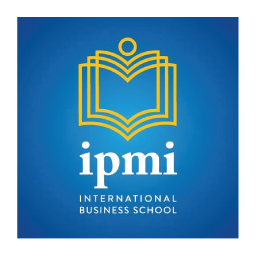 IPMI International Business School
Professor

Amelia Naim Indrajaya
Innovation
The Saruga Package Free Shopping Store provides education to the community on how to reduce waste from plastic and households items by having customers bring reusable packages from their homes and buying products from the Saruga Package Free Shopping Store in only the amount needed, reducing household waste generated from each plastic and unused product.
Plastic trash and other waste has caused a great disturbance in South Jakarta. Not only is the human environment polluted but wildlife have been devastated as well, especially marine life, which may eat plastic trash.
Saruga Package Free Shopping Store provides solutions to these problems along with education.
Inspiration
The inspiration from the establishment of the Saruga Package Free Shopping Store was from the burning of garbage carried out by the people around Mr. Adi's residence. In Indonesia, people are getting used to burning garbage that has been collected, and this activity is very disturbing to the people who live in the surrounding area because the smell is very unpleasant and it is actually violating the environmental law in Indonesia. Mr. Adi has repeatedly protested to the act of burning the garbage, but he only received a less supportive response from those people.
From that incident, Mr. Adi was interested in learning more about the impact of waste that arises on the environment and he look for ideas on how to educate people to be aware of waste and came up with an idea to create a store that not only focused on profit, but also had a good impact to the community.
Through the Saruga Package Free Shopping Store, Mr Adi is giving education to people directly and implements his concern through the idea of a retail store business that cares about the environment.
Overall impact
The Saruga Package Free Shopping Store has a positive impact on the environment, many people, and various communities. Thanks to Saruga, people are increasingly aware of the harm done by pollution, not only to their own lives but also to the environment. What is more, the community benefited from being able to buy products only in the quantities they need.
Saruga channels that awareness into a business model. By shopping at Saruga, customers can help solve the problem as they are made aware of it. Thanks to Saruga Package Free Shopping Store, more and more communities are moving towards caring about the environment and each other, and more and more communities are willing to provide education on the dangers garbage poses to daily life.
The main point in the establishment of the Saruga Package Free Shopping Store was to have a positive environmental effect. Discussions about earth's environment tend to revolve around water cleanliness, natural governance and fauna around us. There has been a great deal of news about the impacts of waste on the human and natural environment, especially on aquatic ecosystems. Here the Saruga Package Free Shopping Store helps provide a solution.
Business benefit
This business is a market disrupter, because the business idea is very new, not only Jakarta, but in Indonesia.
People who are aware of the dangers of pollution are very interested in the shops such as the Saruga Package Free Shopping Store. Even many people who live far away, in places like Bekasi, Bogor, Tangerang, Depok and Cibubur are willing to visit the Saruga because it is unique. Many people who are aware and concerned about waste anticipate the opening of a new branch so that they can shop and buy necessities without fear of polluting the environment while also saving money.
For now, Saruga is still serving a niche market, but with increasing public awareness of the dangers of waste, customers and profits will grow.
Social and environmental benefit
Saruga Package Free Shopping Store has its origins in a protest. Mr. Adi received a negative response when he asked people illegally burning garbage near his home to stop. Afterwards, he had an idea to open a business that not only focused on profit, but also cared for the environment.
The benefits to society and the environment are very clear. Community members become educated about the dangers of waste and also has the opportunity to shop more economically. It is not only humans that benefit, but other species as well. The level of waste thrown improperly disposed of is far too high and is damaging to the ecosystem.
The message Mr. Adi wished to share when he founded Sagura is the importance of managing life so as to not pollute the environment. We must be aware of the dangers of damaging the ecosystem. We do not want to have a negative impact on the earth. Like any business, the Saruga Package Free Shopping Store cannot exist in a vacuum, but needs support of all elements of the community to free that community from the waste. Through that awareness good will come in all elements of life in the world.
Interview
Adi Asmawan, Business Owner
Keep this story going! Share below!
Saruga Package Free Shopping Store
Jakarta Selatan, DKI Jakarta, ID
Business Website: https://sarugapackfreestore.id/
Year Founded: 2018
Number of Employees: 2 to 10
Saruga Package Free Shopping Store is a retail business that sells household products and food ingredients. What makes this business unique is their "package-free" policy and a minimum purchase amount of 1 gram. Customers bring their own packaging carry out their purchases. For new customers who are not familiar with the term "package-free," Saruga Package Free Shopping Store prepares paper packaging and pouches that are reused, and recycled. Saruga teaches each customer to go green by reducing plastic waste, starting with how to purchase products at the store.
The minimum weight in which goods can be purchased is only 1 gram. This is possible because without packaging, consumers are free to chose the quantity they wish to purchase. The price by weight of each product is posted, so consumers can economize more on their purchases and reduce household waste at the same time.