The Not So Crazy Carrot
Crazy Carrot
Overview
Crazy Carrot's innovation of providing healthy yet affordable fast food to people on the go is fueled by Anurag Sood's drive to give back to the community. With this new approach to the fast food industry, Crazy Carrot is striving to provide freshly made, environmentally friendly, nutritious foods to the city of Guelph. Ultimately, he hopes to change the way people view and consume fast food.
Authors
Allison Black
Emily Soares
Austin Hall
Jaspartap Bal
Kristen O'Mara
Madison Peetz
School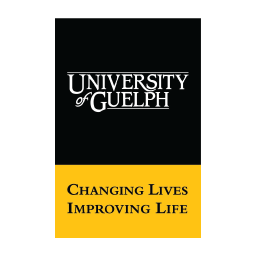 University of Guelph
Professor

Ruben Burga
Innovation
Mr. Sood is trying to give back the Guelph community by providing "the right kinds of foods cooked to give people the right energy." Everything on the menu is made in house from scratch including soups, salad dressings and even hot sauce. This means there are no added preservatives, artificial colours or flavours in their products. By providing nutritious foods at a reasonable price, Crazy Carrot hopes to encourage customers to view the restaurant as a place to go on a daily basis.
The company uses a high volume pricing model to offer menu items at a highly affordable price. The restaurant promotes healthy eating by offering upgrades at no extra cost to the consumer. For example, if a customer would like to upgrade their meal from rice to quinoa Crazy Carrot absorbs the extra cost instead of passing it down to the customers. Mr. Sood says, "this is food for all" and works to eliminate the financial barrier to eating healthy. Additionally, all of Crazy Carrot's take away containers are completely compostable and the extra cost of this is absorbed by the company. They are also looking into replacing their retail snacks that use plastic wrappers for snacks made in house with compostable wrappers. They currently offer discounts to people in uniform and are looking into a discount for students to further their goal of giving back to the community. In the next few months, Crazy Carrot plans to launch a mobile app to give customers easy access to their products and a kids menu to appeal to families.
Inspiration
The inspiration for this innovation came from India, where Mr. Sood is from. In India, there are "more than 34% of people who sleep without food at night," Sood said. This did not sit right with him so he quit his job as a Vice President of a large restaurant brand in Canada and travelled for six months. Prior to his job as a vice president, Sood ran a restaurant in India for 10 years and worked at KFC as a chef by trade with over 20 years experience in the industry. He realized he wanted to open a restaurant that gave back to the community. He not only wanted to give back to the community of Guelph but also the community of India. Thus, Crazy Carrot was created with a model to make healthy meals affordable for all, while also taking 3% of gross sales to create a Canadian-based charity to work with the poor in India. Sood hopes to one day open hundreds of free food stalls in India to help resolve the hunger issue in India.
The food Crazy Carrot serves is inspired by a trend Sood saw on his travels. Out of all the places he visited he said, "there is only one thing that is trending and that is live food… food which is raw." When referring to "live food" he is talking about healthy foods which are uncooked or in their raw state. With this trend in mind, he knew he did not want to serve "food that goes from freezer to fryer that has already been dead for 6 months." He believes, "the more raw food you have in your diet the more energetic you are."
Overall impact
Mr. Sood explained the impact of starting Crazy Carrot on him has been "financially huge" but the reviews motivate him "to innovate something new for a better price" every day. However, the influence the restaurant has had on the community has been very positive. He says, "a lot of people come here and say thank you for coming and opening a restaurant in Guelph, we needed this bad." From reading the reviews on google he reports, "people are enjoying the food, and people who are not into healthy food say wow I never thought I'd be a healthy eater." The impact Crazy Carrot has on the community will increase as they grow their customer base, expand and add to their services. They are also planning to open a second store in Toronto at some point in the future. The company has not yet had any long term effects on the community because they are only six months old. However, Crazy Carrot has lots of potential to have a lasting impression on India's hunger issue and to change the way the Guelph community eats out.
Business benefit
Mr. Sood describes how an innovative approach to sell food has fulfilled a rising demand for healthy foods as "people from various demographics visit on a regular basis." The competitive pricing offered for the healthy food attracts a high volume of students. Although the company is new, it is already taking steps towards the greater good of the society. Sood ensures the benefits of healthy eating are passed along to the customers. He challenges his customers to eat food with no added preservatives and artificial flavouring for a week to notice the benefits of healthy eating. He further explains that eating fresh foods can improve sleep as well as reduce laziness while improving the overall lifestyle of society. As an effort to reach out to more working-class people, Sood plans on catering to corporate events and factories in the community. By using the catering approach, the company can reach out to more people to encourage them to change their lifestyle to a healthier one. Thus, Sood uses this innovation to educate people while keeping his end goal of tackling hunger in India at the back of his mind.
Social and environmental benefit
The innovation seeks to encourage people to become self-conscious about the food they consume. It furthermore encourages people to take advantage of the health benefits that come from eating non–processed food. Crazy Carrot uses compostable packaging for its products which reduces the company footprint as well as challenges the use of single use plastics. Additionally, Crazy Carrot plans on eliminating all retail snacks that utilize single use plastics by selling them at cost price or even giving them away for free to students. Sood explains that the company may not make a profit on the retail snacks but making a difference in the society is a lot more valuable than wealth. This gesture is not only good for the environment and the community, but it also raises the bar for other companies in society. Crazy Carrot does a great job at valuing the interests of all stakeholders that are typically ignored by some companies.
Interview
Anurag Sood, Chief Compliance Officer
Keep this story going! Share below!
Crazy Carrot promotes good health in the community by encouraging individuals to eat nutritious, unprocessed foods while reaching out to a wide demographic. The company is managed by Anurag Sood, the Chief Compliance Officer. The company aims to be environmentally conscious by using completely compostable packaging. Ultimately, the company plans to open food stalls in India to provide affordable meals to the less fortunate as an effort to tackle world hunger.