The Nicotra Group LLC
The Nicotra Group
Overview
Unlike other groups The Nicotra Group can be recognized for their work in three different sectors: real estate, philanthropy, and hospitality. One of the largest components that differentiates the The Nicotra Group from others in Staten Island and even New York City is their ability to identify themselves as a Social Enterprise. The Nicotra Group has accomplished a way to not only give back to the communities of Staten Island but they are doing so while still making revenue from their other branches of work. Through this they have been able to maximize their efforts and using their own resources. COMMONS Cafe was opened in 2011 by the Nicotra Group and is the best example of how the organization has utilized their own resources. By building on land they already own and using their own funds to cover all the initial startup costs, they have already begun with the advantage of not paying a rent or mortgage as well as not owing any capital to any investors.
Authors
Dayana Paredes
Victoria Maniscalco
Matthew Stockfeder
Melina Melendez
School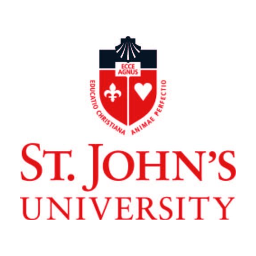 St. John's University
Professor

Charles Wankel
Innovation
The Nicotra Group prides themselves in the UN Sustainability goals that they have been able to achieve as an organization. Some goals that they have accomplished through their philanthropic strategies are:
End poverty in all forms everywhere
End hunger, achieve food security and improved nutrition and promote sustainable agriculture.
Ensure healthy lives and promote well-being for all at all ages
Ensure inclusive and equitable quality education and promote lifelong opportunities for all
Build resilient infrastructure, promote inclusive and sustainable industrialization and foster innovation
Ensure sustainable consumption and production patterns
Protect, restore, and promote sustainable use of terrestrial ecosystems, sustainably manage forests, combat desertification, and halt and reverse land degradation and halt biodiversity loss.
Below, are examples in how the Nicotra Group continues to excel as a company while giving back to their community; while also achieving the UN Sustainability goals.
Dayana and Victoria at the Common Cafe where all revenues are donated!
Inspiration
The Nicotras generosity has spanned years and goes beyond the charity that is accomplished for the community. Together Lois and Richard Nicotra created the foundation that goes by their name to give back to businesses, children, the Borough of Staten Island, and more parts of New York City. This is one of the many branches that falls within The Nicotra Group. The foundation is currently offering grants and support aids for children and grandchildren of the employees of The Nicotra Group, the Hilton Garden Inn Staten Island and the Hampton Inn & Suites. Among the donations that are offered to these applicants The Nicotra Group strives to end poverty in all its forms everywhere. One of their top goals is to tackle the issue of hunger within the city, but first they are setting their sights on Staten Island. The foundation developed the COMMONS cafe that donates 100% of the profits to benefit Staten Island. Lois Nicotra shared, "Our COMMONS café team works daily to promote our mission to "Eat Good, Do Good" and we hope to empower our café employees with this gift card to 'share the LOVE' with a nonprofit group, someone in need, or use it to purchase an item that would benefit a person or group in our community."
Since 2011, The Lois & Richard Nicotra Foundation has awarded $784,039 to more than 379 Staten Island based non-profit organizations and scholarship recipients.
Overall impact
The Nicotra Group has impacted the local community for over 40 years. They have impacted the community in so many different ways. Recently, the organization was recognized by Facebook for being a community builder model within Staten Island. They were recognized for their work in the community with the Commons Cafe project. The Commons cafe is a quick-service eatery where 100% of the profits go to charities in Staten Island. It has inspired friends to tell Nicotra that he's created a Newman-style philanthropic business model for this millennium.
At the café, your meal is on a mission to make you "Eat Good. Do Good." Established in 2011 with the Nicotras $1.6 million gift, the café has awarded nearly $700,000 in grants to Staten Island nonprofits, as well as scholarships for the Nicotras employees' children through the Lois & Richard Nicotra Foundation."We like to say that the café is serving meals that are on a mission and that each meal makes a difference. The money you spend on a cup of coffee or a fresh mixed salad doesn't stop at the register," says Nicotra. "It's an investment in the community. It keeps streets clean and plants flowers. It sends kids to school. It keeps arts and music in our community and creates a funding opportunity where there was none."
Business benefit
One of the most unique factors for The Nicotra Group LLC. is the method they go about handling the different branches of the organization. Besides being able to give back this really is a business at heart that is being used to better the community rather than collect its profit. When viewing Part 2 of our interview with Kristine Albano Garlisi, Chief of Staff for The Nicotra Group, she states that every decision made within the organization has to come down to intention. For the Nicotra Group, it is all about improving based on necessity rather than just making something better. All of this comes together strategic decision making. As stated previously, The Nicotra Group handles and participates in several lines of business that profits are then recycled back into the organizations. Take for instance the COMMONS cafe, Lois and Richard invested $1.6 million dollars of their own money to start up the cafe. This meant that the cafe opened with no debt and no shareholders to owe money too.
The Nicotra Group does a remarkable job of not only utilizing their own resources but also working with other organizations to build up the community. They host events like "Community Days" in the COMMONS cafe where other organizations (non-profit & profit) can use the space without charge for 2-4 hours at a time and then collect from the profits from said event. What The Nicotra Group is accomplishing with these events is networking with other organizations to find the common good and build/share the message together. The Nicotra Group is finding their first eatery to be so successful that a second has now been confirmed. The Nicotras announced plans for a second social enterprise eatery, Pienza Pizza, Pasta & Porchetta, located at the Teleport. It will be three times the size of the COMMONS cafè and join the cafè's mission to "Eat Good. Do Good." giving 100% of the profits to charity.
Social and environmental benefit
The Nicotras have been investing within their own community for over 40 years. By investing in their own community, the Nicotra Group has created jobs for their community members. The Nicotras largest project, currently under development, is Corporate Commons Three, a 330,000 square foot 8-story office building that will feature an organic rooftop farm and a second social enterprise eatery, Pienza Pasta, Pizza & Porchetta which will follow the 100% profits to charity model. The new building will be surrounded by a vineyard as well as an outdoor classroom and oversized art and sculptures. While building these huge buildings, The Nicotra group always keeps in mind global awareness. They make sure all their buildings meet the requirements to have a "green" building. The Nicotras makes an effort to make their employees lives better by working for the Nicotra company.
Interviews
Kristine Garlisi, Executive Director
Kristine Garlisi, Executive Director
Keep this story going! Share below!
Founded in 1976 by Lois and Richard Nicotra, The Nicotra Group, LLC is a for-profit company that has developed into Staten Island's premiere private real estate development company with properties in Staten Island and Manhattan. They own properties including office buildings, Hilton Garden Inn, Nicotra's Ballroom and Conference Center, Above and Above Rooftop, Lorenzo's Restaurant, Bar & Cabaret and the Hampton Inn & Suites.