The New Way of Cleaning Is Here
ECOS
Overview
The innovation that ECOS is using is laundry detergent which contains ingredients that are safe for people, pets, and the environment, while also being affordable. The business innovation is a product that helps solve the following UN Sustainable Development Goals: responsible consumption, sustainable cities, and communities, and climate change. This innovation solves these goals through the use of safe ingredients and use and recyclable products.
Authors
Khadija Mughal
Krutik Patel
Dev Patel
Jason Long
School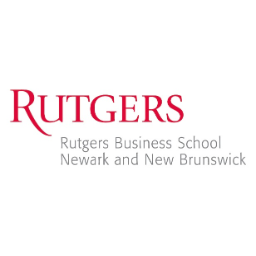 Rutgers Business School
Professor
Joe Markert
Innovation
ECOS released ECOSNext, which is a laundry detergent that is a compact laundry square and is lightweight. This detergent was made with a liquid-less formulation and a powderless formula. The paper-thin square of detergent saves space and makes washing clothes "mess-free" (Waldren 2021). With the paper thin-like structure of the detergent, the detergent has no waste since it completely dissolves, and the packaging is also recyclable. ECOS's mission is to "protect the health and wellness of people, pets, and the planet by creating the most authentic, sustainable, and affordable cleaning products for all" (Waldren 2021). By making the detergent hypoallergenic and using ingredients that are sage, ECOSNext helps to protect people. This is indicative of the UN Sustainable Development Goal of responsible consumption, as their innovation produces no waste and is 100% recyclable. Their innovation is also greywater safe, therefore, it does not harm any bodies of water. This is in line with the goal of sustainable cities and communities, as the detergent protects people, pets, and ensures that the water is not in any way contaminated due to their product.
Furthermore, ECOSNext "is one step toward reducing plastic waste in the environment. The elimination of plastics from landfills will help reduce greenhouse gas emissions that are contributing to global warming" (Waldren 2021). This reveals that the innovation is working towards the global goal of climate change. Jenna Arkin, the Vice President of Innovation "worked with product designers from around the world to find new ways of concentrating liquid formulas, ultimately finding a company that was able to press all the water from our laundry detergent formula while retaining only the active ingredients" (Waldren 2021). The laundry detergent is made from plant-powered ingredients and they use their original formula. They also included enzymes that made the laundry detergent more effective.
ECOS communicated their innovation to their external stakeholders through the concern about the impact that plastic has on the environment. Since their innovation is reducing their plastic waste, ECOS is able to attract customers who are worried about how plastic packaging can affect the environment. Also, the customers "love the convenience and sustainability" of the product. This was linked to the UN Sustainable Development Goal of climate change, as the reduction of plastic waste from landfills would help with the global warming crisis. As ECOS is a family-owned cleaning products company, they were able to communicate their innovation to their internal stakeholders as it was important to remain competitive in this industry. ECOS keeps a good amount of resources that are used to innovate products that are good for the environment and their customers.
Inspiration
After experiencing firsthand the negative health effects the chemicals had on the workers throughout his first few jobs, Van Vlahakis resorted to taking matters into his own hands, to draw inspiration from his roots. Through his ingenuity, and using proven methods used by his grandmother, he looked to nature, towards much safer and natural ingredients than ones currently being used. Kristine said, "Consumers are more concerned than ever before about the growing problem of plastic waste. ECOS responded to this demand by creating ECOSNext laundry detergent squares, in addition to several another low- or no-plastic laundry solutions" (Waldren 2021). These roadblocks along the way led him to eventually start his own company, one that is now family-owned and operated. ECOS has transformed the industry by introducing new innovations and practices that produce zero waste, renewable energy, while also acting in the interest and well-being of the consumers, along with well-compensating employees, as the founder was once in their very shoes. Kristine also says, "The mission of ECOS is to protect the health and wellness of people, pets, and the planet by creating the most authentic, sustainable, and affordable cleaning products for all" (Waldren 2021). Their new innovation, ECOSNext, takes into account looking out for the general welfare and well-being of consumers, along with protecting the environment.
Overall impact
The overall impact of the innovation, ECOSNext, is that it allows consumers to use a laundry detergent that uses ingredients that are safe for the environment and affordable. ECOSNext has had a major impact on society because of the innovative technology and ingredients used in creating this product. In our interview with Kristine Waldren, she addresses, "ECOSNext helps protect the planets because it is fully biodegradable and greywater safe." This product impacts the environment as it decomposes by bacteria and is eco-friendly, living up to being the number one green laundry detergent.
Not only that, ECOSNext is designed as a liquid-less laundry detergent square and also a refillable stainless steel container. Kristine Waldren had mentioned how consumers are worried about the problem of plastic waste as they are filling up oceans and harming wildlife. As a result, ECOSNext eliminates the problem of plastic waste in the environment as it is a big problem in society today.
Business benefit
The most obvious way that innovation benefits the business is profit, because when customers like the product they continue to buy it, which makes the business money. The representative we interviewed had this to say: "ECOSNext has been well-received by consumers who are concerned with the impact of plastic packaging on the environment. Customers who try ECOSNext and like the product will be inspired to try other ECOS cleaners, increasing sales for the company"(Waldren 2021). Profit and money are both materialistic and extrinsic benefits.
However, this innovation also brings intrinsic benefits to the business. There are many people who work for companies that produce cleaning products and whether they realize it or not some of these products hurt the environment. As an employee, you carry that on your own conscience. This is not the case for anyone involved with ECOS. Knowing that the use of their products is not hurting their environment can be quite rewarding and relief to one's conscience.
On the topic of expanding and growing the company, the representative said, "Getting more retailers to carry ECOSNext would help ECOS reduce plastics on a larger scale. ECOS products are distributed in many countries around the world, so there is great potential to expand distribution and reduce plastics that end up in landfills. It can be difficult to convince some brick-and-mortar retailers to carry ECOSNext because they might be concerned that consumers will not understand what the product is, and retailers might find it difficult to stock the small paperboard boxes on the retail shelf next to large plastic bottles of liquid laundry detergents" (Waldren 2021). Clearly, there is still a vast expanse between where ECOS is and where they want to be in the future. The potential for growth and expansion is the final and largest benefit to the business.
Social and environmental benefit
The current standard for laundry detergent and cleaning supplies is chemicals in plastic bottles. Some of these chemicals can be harmful to the environment hurting living organisms. Also, the plastic they are packaged in most of the time ends up in landfills, thus increasing plastic pollution in the oceans. Since not everyone puts in the effort to recycle their empty laundry detergent containers which means that the landfills will fill up much quicker.
ECOSNext, the business's newest innovation, completely negates both of these risks. The formula used in the detergent is not harmful to the environment and the sleek, subtle, small, dehydrated squares completely dissolve in the water of each wash leaving no trace while still cleaning efficiently. Additionally, the packaging that ECOS products come in is all completely recyclable reducing the waste in landfills and the plastic pollution in the oceans. This benefits society as they now have access to a product that cleans efficiently.
Interview
Kristine Waldren, Director of Corporate Communications & Government Affairs
Keep this story going! Share below!
ECOS
Cypress, California, US
Business Website: https://www.ecos.com/
Year Founded: 1967
Number of Employees: 51 to 200
ECOS produces sustainable, affordable, and authentic cleaning products that are safe for pets, people, and the environment. This business serves consumers who are concerned about how plastic products affect the environment and want to live cleaner.