The New Buzz in Delivery
ShipperBee
Overview
ShipperBee is an innovative company revolutionizing the current systems of delivery. By using an end-to-end transport system that utilizes cars already on their own commute in conjunction with solar powered and interconnected transfer mailboxes called hives, distribution centers are cut out of the equation. ShipperBee provides a cleaner and more affordable shipping model that reduces the costs and pollution associated with conventional shipping methods. As a result, it promotes the UN Sustainable Development Goals of affordable and clean energy; decent work and economic growth; sustainable cities and communities; industry innovation and infrastructure; and partnerships for the goals.
Authors
Jennifer Johnston
Gavin Vermeersch
Gulaab Brar
Andrew Carson
Mathieu Gilmour
Mathieu Gilmour
Navraj singh
School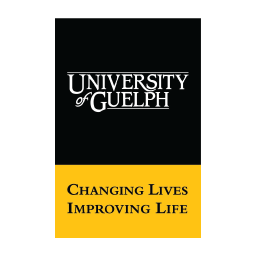 University of Guelph
Professor

Ruben Burga
Innovation
ShipperBee is providing and developing a new frontier for delivery. This model creates a three-sided marketplace composed of the shipping customers, the hive hosts and commuter drivers. The whole infrastructure is designed to utilize vehicles that are already commuting to the final destination of the parcel.
These hives, which are essentially mailbox units for the parcels, play a crucial role in delivering parcels. The hive hosts are situated in convenient and popular locations for local drivers to drop off and for commuter drivers to pick up these parcels for their journey to their destined locations. These locations would be gas stations where drivers have to stop by to refuel.
Shipping customers often require large distribution centers to deliver their parcels which require handling charges, fuel surcharges and a list of other hidden fees. ShipperBee eliminates these burdens for businesses by getting the parcel to the customer for a fraction of the cost. "Shipping is one of the biggest expenses for small to medium size businesses. Our belief is that we are that company that's helping these businesses become more competitive," said Lynda Murray, the company's chief marketing officer.
Inspiration
Jim Estill, founder and CEO of ShipperBee, had drawn his inspiration for this company in January 2018 during a commute to Toronto. For him, this trip was the seed that would grow into ShipperBee, which officially began service in September 2019.
"He was stuck in traffic on his way to Toronto. He couldn't understand why cars and trucks couldn't be better utilized with respect to their space. So he wondered how he could create a network driven by technology that taps into resources that were already on the road to move parcels," Murray explained.
However, Estill's innovative capability is not a matter of luck, but repetition and perfection. His name is associated with serial investing, entrepreneurship, and philanthropy. Estill was the recipient of the EY Entrepreneur Of The Year® 2019 Ontario Award. He has developed multiple purposeful businesses, and sponsored 100 Syrian refugee families within local communities. He has received the Order of Ontario in June 2017 and was named to the Order of Canada in July 2018 for his efforts.
Overall impact
ShipperBee is a novel company in its field, disrupting ineffective methods of transport with newer, eco-friendly, sustainable methods. Since starting in 2019, ShipperBee understands the current need for developing a profitable yet sustainable business. Using their current infrastructure, eliminating the pollution associated with distribution centres, ShipperBee promotes a calculated 70% reduction in pollution per delivery of a parcel, a number approved by CleanTech in association with the University of Toronto. In addition, the costs for shipping customers to use large distribution centers is reduced to only a fraction when using ShipperBee. Consequently, ShipperBee promotes affordable and clean energy, decent work and economic growth by providing jobs for everyday drivers; sustainable cities and communities by using current models of clean energy; and partnerships for the goals by working with the indefinite number of businesses which require the best shipping service.
What's more, the company plans to expand all over North America. Already in partnership with BP, ShipperBee is looking to develop hive networks across the continent. As the company grows, the goal is to have every business using ShipperBee. "We would love, in five years from now, that everyone takes a parcel everywhere they go because it is so convenient," Murray noted. By promoting this business across borders, the company also plans to develop Driver Happiness Centers which focus on keeping their drivers "feeling respected and productive by seeing the value in what they are doing," she added. To further maximize efficiency, the company may even look into utilizing the transport trucks, "If there are trucks on the road with empty space, we want to use that space."
Business benefit
From the ground up, ShipperBee is operating in a more sustainable way and this has had innumerable benefits to their business. Their innovation on shipping allows them to cut costs and transfer these savings onto their customers as well as their drivers. Their reduced shipping rates and better compensation has allowed them to attract a growing customer base and compete with larger shipping companies. Also, their sustainable model is attractive as more consumers become environmentally conscious.
The current shipping industry is beginning to move toward electric cars. But replacing their fleets is costly and time-consuming. ShipperBee circumvents this by integrating sustainability into their model from the beginning, allowing them to compete as an industry disruptor.
ShipperBee is still within its first year of full operation but has seen enormous success with its innovation and is well on its way to becoming a certified B corporation.
Social and environmental benefit
The innovation created by ShipperBee has had far reaching effects on society and the environment. It has saved both individuals and many businesses vast sums of money by cutting out intermediaries like shipping companies. The unique hive transfer mailboxes play an integral role in their business model which connects drivers with the parcels. ShipperBee estimates that the gas stations and stores can generate up to $10 million annually by becoming the hosts of the hives. The product is already helping major gas stations in raising revenues through gas and car washes from the drivers who stop by to pick up the parcels. ShipperBee also pays the hosts for every parcel that passes through their hive. This allows other businesses to raise money by becoming hive hosts. Their innovation also reduces carbon emissions per package by 73%.
ShipperBee's efforts are also curbing the amount of waste entering landfills by reducing the amount of excess and wasteful packaging needed for each parcel. Their system, in tapping into existing transportation, also helps to slow the amount of worn truck tires being thrown out.
ShipperBee believes in always doing what is right. They empower their drivers through competitive compensation plans, encourage shippers and hive hosts to limit emissions, and offer bonuses for drivers with hybrid cars to incentivize more eco-friendly travel.
Interview
Lynda Murray, Chief Marketing Officer
Keep this story going! Share below!
ShipperBee is a new, eco-friendly delivery company that operates an end-to-end transportation system utilizing drivers already on the road, effectively reducing the cost of shipping. It serves toward promoting the goals of affordable and clean energy; decent work and economic growth;sustainable cities and communities; industry, innovation and infrastructure; and partnerships for the goals.