The most sustainable fiber in the world
Spinnova
Overview
Spinnova is a textile fabric company, founded in 2015 in Jyväskylä, Finland by Juha Salmela and Janne Poranen. Spinnova creates textile fiber from cellulose, in other words, from wood. They are the only textile company in the world, that creates fiber from cellulose without any chemicals, with minimal water use, minimal emissions, and with zero waste. Their goal is to provide a more sustainable option for textile industry, while the innovation also tackles bigger issues, such as climate change and freshwater shortage (Spinnova, 2020a)
The goal of Spinnova is to create a more sustainable textile industry with cellulose-based materials. The cellulose-based material means fiber, that is made from wood. What differentiates Spinnova from other similar companies is the fact, that no chemicals are used during the process, since it is refined mechanically. Also, the fiber can be reused multiple times. The fiber is made without any microplastics and with minimal CO2-emissions. (Spinnova, 2020b). Another mission for Spinnova is to make conscious consumption available for everyone, therefore the goal is not to create a luxury brand but instead something that everyone can afford. (Spinnova, 2020a). With these elements it can be said, that as a company Spinnova aims to solve more than one of the United Nations' Sustainable Development Goals (SDGs).
Authors
Virpi Purola
Anita Lindberg
Jesper Eriksson
Thao Le
School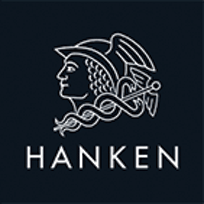 Hanken School of Economics
Professors
Martin Fougere
Eva Nilsson
Innovation
Using wood or other cellulose as a raw material for producing textile fibers is not a new idea, but earlier methods all rely more or less on harmful chemicals. The innovation behind Spinnova is based on physics and thus utilizes a mechanical production process to produce textile fibers. The process goes as follows; pulp is prepared mechanically, and a suspension of cellulose fibers is forced through a nozzle at high pressure. The process causes cellulose fibers to align and the end result is a strong fiber network that can be further processed into textile. It is a revolutionizing discovery that allows for safe and sustainable manufacturing of textile fibers from a wide range of cellulose sources (Spinnova, 2020b).
Spinnova aims to work with good brands (Berlin, 2020). This means, that cooperations and possible joint businesses must aim towards the same goals and share the same values as Spinnova (UN SDG #17, partnership with the brands). They also require the work environment to meet the goals of sustainability. Since the very core of the business is sustainability, it is obvious, that the economic growth is created from these same values (UN SDG #8; decent work and economic growth). Spinnova textile fibers pose a sustainable material option for the otherwise often dirty textile industry (UN SDG #9; Industry, innovation and infrastructure). The innovation contributes toward a sustainable future as the fiber is both recyclable (UN SDG #12; Responsible consumption and production) and can be made from sustainable cellulose sources, which help reduce CO2 emissions (UN SDG #13; Climate change), while consuming less fresh water than for example cotton plantation. Since the Spinnova fibers are made from cellulose, they do not contribute to the spread of harmful microplastics (UN SDG #14; Life below water). With the specific SDG's, Spinnova's broad goal is to help to revolutionize the textile industry by replacing the less sustainable options. They also suggest that their innovation was developed in order to respond to the most challenging megatrends: growing population and climate change (Spinnova, 2020a).
Inspiration
The inspiration for the innovation came to Juha Salmela in the year 2009, when he learned about the similarities of a spider web and nanocellulose. With the spiderweb in mind, he started the idea of how to develop a fabric from cellulose. By the year 2015 Janne Poranen has joined the company and they applied for a patent. (Spinnova, 2020c). The founders wanted to make a change in the world by creating a sustainable and environmentally friendly fiber, hence, sustainability is the base and core of the business and the main reason for the company's existence:
"Sustainability is our core and that is the whole reason our company was founded 5 years ago" (Berlin, 2020).
According to Emmi Berlin, there is an increased need for fibers and textiles as the population is growing. The founders of Spinnova were inspired of the fact that there is a need for a more sustainable material base because "the fibers that are currently used in textiles are not in a sustainable ground" (Berlin, 2020). In fact, 63 % of the current fibers are synthetic, 24 % cotton, 1 % wool and only 6 % cellulosic (wood based). Thus, there was a clear need for more sustainable wood-based fibers and that is why Spinnova was founded. Even though there already existed cellulosic fibers before Spinnova, all of them were not produced in a sustainable way and without chemicals.
"The whole innovation is based on our hopes of making a change in the world" (Berlin, 2020).
Overall impact
Spinnova is still a rather young company and the fiber is not commercially available yet. However, Spinnova's vision is to have a textile industry with cellulose-based materials which are cost-efficient, sustainable and environmentally friendly. Their vision is also for brands to start using the more sustainable materials in their production, which would certainly have positive impact on the environment (Berlin, 2020).
As a material, Spinnova's fiber is mechanically closest to cotton. If it could replace partly the cotton production, it would benefit the environment since production of cotton requires a lot of water (Berlin, 2020). Spinnova on the other hand produces fiber that requires the least water of all fibers in the world (Spinnova, 2020c).
Spinnova has also investigated agricultural waste, like wheat straw and cotton waste, as raw material. If textile industry could use agricultural waste as the source for their fabric in the future, that would have significant benefits for the environment. The usage of Spinnova's fiber would also protect the life below water since there are zero microplastics in their fiber that would pollute the oceans (Spinnova, 2020d).
Spinnova emphasizes that their fiber can return to the nature quickly (taking only a few months to biodegrade) and leaves nothing harmful behind. Therefore, it would protect the life on land as well as show down climate change (Spinnova, 2020a).
Business benefit
The innovative process for manufacturing textile fibers is the very reason why Spinnova exists. Spinnova aims to offer a new alternative for textile fibers, manufactured in the most sustainable way possible. Spinnova fibers will offer a new raw material for an industry that has received a lot of criticism for its' unsustainable business practices. Cheap and sustainable cellulose-based textiles will complement recycled cotton as an alternative for clothing manufacturers (Spinnova, 2020d).
Spinnova has not really started to capitalize on its' technology yet, nor have they decided on a definitive business model. It is a young innovation-based startup that seems to focus on protecting their core technology with patents at the moment. It is thus hard to estimate the final impact of Spinnova, but one can make an educated guess and say that several fiber manufacturing plants will pop up worldwide. One can further assume that the current Spinnova workforce will grow from a couple dozens to a significantly larger number (Berlin, 2020).
The fact that Spinnova states their goal is to make their product cheap and widely available, has the implication that there is potential for a mass market. As a wide range of cellulose sources are suitable for fiber manufacturing, there are not any major factors that may limit the company's growth prospect. The outlook is great, but in the end, we will have to wait and see to what extent the textile industry embraces this new innovation.
Social and environmental benefit
Spinnova creates a completely natural fibre, the raw materials come from FSC and/or PEFC certified wood or cellulosic waste streams. Since Spinnova uses 99,5% less water to produce the fibre compared to cotton's process, Spinnova's innovation can be a healthier alternative to the non-sustainable cotton fibre. More than that, the raw material of Spinnova comes from warmed wood which absorb more CO2 emissions, create zero microplastics in their fibre. Hence, this innovation helps against climate change and never pollute the oceans (Spinnova 2020a&d).
Committed with sustainability, Spinnova experts processes the wood fibre in a mechanical way, without using any harmful chemicals. By using 100% natural raw material with no harmful chemicals, Spinnova fibre can be recycled without losing quality or adding more virgin fibres. Furthermore, it takes only few months to biodegrade Spinnova in nature at the end of its life (Spinnova, 2020a).
By providing a sustainable solution, Spinnova believes it can help brands and consumers make ecological choices to decrease the effects of climate crisis, lessen burdens to our planet. Futhermore, they aim to make the fibre and the product available to everyone, i.e. not create and produce a luxury brand, hence they try to make sustainable choices possible for everyone (Berlin, 2020).
Interview
Emmi Berlin, Head of Communications
Keep this story going! Share below!
Spinnova
Jyväskylä, Central Finland, FI
Business Website: https://spinnova.com/
Year Founded: 2015
Number of Employees: 2 to 10
Spinnova creates cotton-like sustainable fiber made of cellulosic material. They create the fiber mechanically and therefore no chemicals are used in the process. Spinnova wants to revolutionize the textile industry with a sustainable option.