The Magic Cool Bus
Fascinate, Inc.
Overview
Fascinate Inc.'s Magic Cool Bus, a mobile experiential museum and STEM program, is an innovative experiential resource that will help the company make strides to a more inclusive future in the STEM world. It is aimed at engaging underrepresented students in a subject that often appears to be out of reach.
Authors
Victoria Cotter
Alexis Ali
Michael Bassett
Zoe cook
School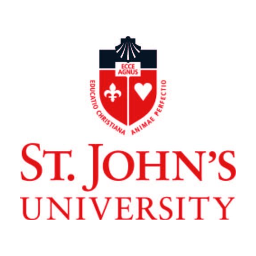 St. John's University
Professor

Charles Wankel
Innovation
A 2015 statistic states that an estimated 617 million children and adolescents globally were not achieving minimum proficiency levels in reading and mathematics. Of these students, roughly 75% were not learning in the classroom, or had dropped out school. Fascinate, Inc. seeks to eradicate this current reality by fostering a love for STEM in future generations.
Through creativity and innovative learning tactics, Justin Shaifer is working to not only ignite a spark of STEM curiosity within students; he hopes that the generations he impacts will seek career opportunities in the world of STEM. With the belief that true innovation can only manifest from diversity, his company teaches professionals how to express "Why STEM is Cool" and provides them with tools on "How to Speak GenZ" and focuses on drawing in students from diverse backgrounds.
Justin recently launched the Magic Cool Bus, a mobile experiential museum and STEM program that "travels to schools in black and brown neighborhoods offering guided instructional play with 3D printers, drones and other gadgets." In his quest to make STEM more attainable, Mr. Shaifer has also created an animated series called "Hood Science," which aims to demystify STEM concepts for urban students. Mr. Fascinate has also built a YouTube channel featuring animations and explanations of STEM concepts. Justin's work has been featured in popular publications like Forbes, Variety, and Essence magazines. With Justin Shaifer emerging as a leader in shifting the paradigm of STEM and creating a more inclusive and diverse STEM environment, the world is likely to make major scientific strides in the future.
Inspiration
Justin Shaifer founded the company Fascinate, Inc. in 2017 to inspire and excite kids about pursuing opportunities in STEM. When Justin was a kid, he was disengaged from math and science. Coming from an inner city neighborhood, there was no influence or discussion about pursuing STEM careers. Justin took this as an opportunity to change the stigma by finding a way to motivate students through hosting speaking engagements where he tells his personal story as inspiration. One such experience in his life led him to have a magical moment where he realized he wanted to change kids' lives.
When Justin first graduated college, he volunteered at museums. He wanted to figure out the reason why students from urban neighborhoods tend to pull away from STEM. One thing he noticed right away was that the exhibits seem to not be as pleasant or exciting for kids. According to Justin, "They would think--oh, this isn't for me, this isn't for kids like where I grew up." He ended up explaining and presenting the exhibits to students to engage them in a more compelling and interesting way. After one of his presentations, a young kid from Washington, DC, asked him what he does. Justin replied that he was a scientist, and the kid was immediately intrigued and said he wanted to grow up and be a scientist just like Justin. At that moment, Justin realized he created a spark in that particular kid and wanted to create that same spark on a larger scale, with more and more kids. Justin also stated that, "The reason I started this business is a potential for a cure for cancer, a solution to world hunger or maybe a permanent solution to future pandemics is being trapped in the minds of one of these kids that hasn't been inspired to pursue a career in STEM." Because of this, he was able to create magical moments with kids all over the world by engaging them with proper messaging to pursue careers in STEM.
Overall impact
Fascinate Inc. has a pretty straightforward short-term impact. They want to give opportunities to kids to be able to do after school programs that will keep them interested in STEM. Through curriculum consulting, Justin trains people around the world in STEM and how to make the topic palatable to students in low income communities. By participating in engagements and sharing his story, Justin hopes to impact people to get into wanting to know more about STEM. With Justin doing this it hopefully gives kids a purpose each day to do things like, setting goals for what they want to accomplish.
Like Justin said in the interview, he wants to be able to impact children now so that sometime down the road the kids could go on to do something great. The example that he used that is very relevant right now is that maybe a kid that he helps now will go on to find a cure for a disease that could be impacting the world as much as COVID-19 is impacting the world today. Even if a kid doesn't go on to solve all of the world's problems, Fascinate, Inc. wants to make sure kids go on to get their degrees in high school or college.
They hope to make enough of an impact on kids that they might even come back and work with Fascinate, Inc. in the future and be a mentor for someone who was just like them when they were younger. Justin also said that they want to make the innovation landscape more diverse so that many more ideas can be shared with the world. Justin said that his overall hope is that he impacts enough people to make a stronger community in the STEM community.
Business benefit
Justin's innovative STEM educational tactics have been featured by countless media outlets. This notoriety has lead to many global paid speaking engagements. Through the speaking opportunities the company, its mission and the non-profit project the Magic Cool Bus, have gained a following which gives them access to additional partnerships and funding for future endeavors.
As the company gains more inn popularity, Justin will continue growing his team and implement new opportunities to serve communities both in New York as well as other undeserved communities in need for his skill set.
Justin's passion, charisma and knowledge of STEM have led to a calendar full of events at which he is able to share his message and ignite the spark for the love of STEM.
Social and environmental benefit
Fascinate, Inc. is an inspiring and encouraging program to society, as its main goal is to help Generation Z become more engaged in STEM and give those students the access they need to certain information and tools to get started. Specifically, his cause is dedicated to those in urban communities without representation in STEM careers, and he hopes to create a straight line from adolescence to game changer in these fields. With the creation of his mobile van "The Magic Cool Bus," he has been able to give children access to tools and gadgets that their schools wouldn't normally invest in, further fueling the vision. The team over at Fascinate Inc believe that the solutions to world hunger, cancer, or a pandemic like the one we are facing today can be trapped inside the mind of a student without the adequate resources to act. Fascinate Inc will be a great aid to society as they help students become more engaged in STEM, expand their depth of knowledge, provide them with the representation they need to feel encouraged, and fuel the next set of leaders who will be so important to this country. If the children who are the future of this world are not being invested in, it will only stifle our progress as a people. Even more so, if the children of urban communities continue to be underfunded or under invested in, we will see the stagnation of an entire group of people, which can be very detrimental to society in the long run. In addition to our essential workers that we so desperately need, we need leaders who will continue to push the boundaries on science, technology, engineering and mathematics in order for innovation to continue to be prevalent in our society. Without those there to do work, the advancement of society and the world is in question.
Interview
Justin Shaifer, Executive Director
Keep this story going! Share below!
Justin Shaifer is the Founder and Executive Director of Fascinate Inc. an organization created to excite underrepresented students about STEM. He speaks globally to students, educators and executives about the importance of STEM diversity. He develops culturally responsive STEM curricula for institutions in New York City.