The Journey of the Styrofoam Cup: A Green Approach to Fast Food
Chick-fil-A
Overview
Chick-fil-A is a successful fast food company that is rapidly growing. They not only focus on satisfying customers and increasing profits, but they prioritize their time and efforts to make a difference. Chick-fil-A is much more than just a fast food company; they have implemented numerous strategies which make the company a leader in the industry and sustainability. For instance, they recycle most of their waste and convert that waste into something beneficial to society. Chick-fil-A has become involved with many other organizations and programs which allows them to achieve their goals of helping to make the environment and world a better and safer place.
Authors
Alexis Beade
Adeola Salawu
John Williams
Antonio Mejia
Saudah Shabazz
School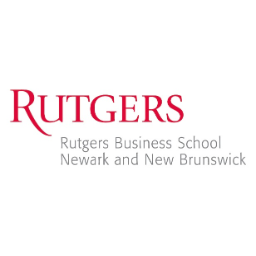 Rutgers Business School
Professor
Sharon Hellman
Innovation
Chick-fil-A © works with OOBE to make polos shirts that their employees wear which are made out of recycled plastic bottles. Since these plastic bottles are difficult to recycle, they also use them to create park benches, playground equipment, and many other objects. This has allowed Chick-fil-A to do its part in giving back to the community in a very productive way. Chick-fil-A corporate was in charge of creating this innovation.
Chick-fil-A wanted to be environmentally friendlier and to determine how they could accomplish this with the resources that they had. They wanted their waste to be beneficial and not detrimental to the environment. Chick-fil-A is very influential in Atlanta, Georgia where it is based. There are many large companies from a wide variety of industries that have come to Chick-fil-A such as television companies, food stations, Coca Cola ©, in support of their endeavors. It was not hard for Chick-fil-A to make connections with companies that take plastic waste and turn them into other useful resources.
Inspiration
The team conducted two interviews with individuals within the Chick-fil-A organization at different levels of power. We spoke with the manager AJ Rogers of the Garden State Plaza (New Jersey) Chick-fil-A via a phone call and we met with the owner Andrew Blinn in person. They provided us with an inside view of the benefits of the company as well as their locations in other countries and the various campaigns they are involved in. They emphasized that Chick-fil-A directives and staff alike take pride in their job, the company, its mission, and what it stands for. They are not only giving back to the community but also contributing and helping to improve it.

In its mission of giving back to the community, Chick-fil-A designed a series of programs and initiatives, such as the recycling program where Styrofoam cups and other materials are used to make things like employee uniforms, chairs and playgrounds.
They are also very actively involved in different humanitarian programs such as one that brought a source of clean water to Rwanda. Andrew Blinn mentioned that a significant amount of people were contracting diseases by drinking water in Rwanda. The motivation behind this, as Anthony Rogers and Andrew Blinn stated, is simply to give back to the community starting from helping an employee to learn and grow, to building wells, to finding a clean water source for places where it is scarce. According to Andrew Blinn, this is because "if you believe in people they can accomplish great things." Partnering with Lifeshape®, a daughter organization of the franchise, Chick-fil-A operators developed and conducted many initiatives and projects that have greatly impacted the communities they serve. These projects and innovations meet part of the UN sustainability goals such as clean water, sanitation, responsible consumption and production.
Overall impact
The innovation is having a global impact as it is allowing a change to occur by starting off small. They are preventing waste from being sent to landfills and instead are recycling their waste products and using them to become something useful and sustainable. For instance, they use plastic and recycle it into park benches and playgrounds and thereby largely eliminate their footprint in landfills. They are turning waste into something advantageous and enjoyable for years to come. The global impact fits perfectly into the market of a sustainable business, which is usually hard for companies that are so popular and corporately owned to achieve becoming so green and socially beneficial.
Chick-fil-A is a company that uses its resources to better help the environment. They are involved with many different companies and organizations that help protect and preserve the environment in which we live. Chick-fil-A not only recycles their cups and straws but their uniforms are also created out of recycled plastic bottles. They also carry out missions where operators build wells and build homes for the less fortunate.
Business benefit
Rogers believed that the short term goals were visible from the time span of one week to up to a month. Customers would ask why there were two separate baskets and why they didn't just throw away the waste like everything else. People began realizing that the company was recycling Styrofoam cups so that they could be put to better use and employees as well as customers became excited about the project.
There are many people who want to protect and cherish the environment. There are also many people who pollute the environment by throwing out plastic without any regard to where that plastic ends up. Chick-fil-A is getting rid of waste now and taking an approach to go above and beyond what they are legally obligated to do. It takes millions of plastic materials such as cups and straws in order to produce sustainable plastic products.
While not being obligated to any of these missions, Chick-fil-A chose to use its resources and efforts in order to help people in need. This is due to the belief that Andrew spoke about: if you give to people and treat them well, they will give in return. He said, "We are more than just about selling chicken. We're about investing in our communities, investing in our employees, living life with the people that we serve in and lead, but also just the heart to serve."
Social and environmental benefit
AJ Rogers mentioned that people began realizing that they were recycling Styrofoam cups so that they could be put to better use and people were excited. He talked about how forests and parks are disappearing because they are becoming landfills. Chick-fil-A is getting rid of waste now and taking an approach to go above and beyond what they are legally obligated to do.
There are many products made and displayed all over Atlanta that were once Chick-fil-A cups. Chick-fil-A collaborated with many companies one being Winshape. Winshape is a camp where people of all ages can come together to learn about leadership while being surrounded by nature. This allows its members to really engage in the environment and build stronger connections with friends, co-workers, and family.
Andrew Blinn also spoke of other corporate initiatives such as creating sustainable water resources in places like Africa and different humanitarian campaigns throughout the world. Blinn described the company's efforts to giving back and helping the community. He mentioned that partnering with a daughter organization, called LifeShape, Chick-fil-A and it's private operators and staff run a campaign in South America, Africa, Asia, and Europe helping those in need. For instance, some individual operators got the chance to fly to Africa and build wells as a sustainable water source in places such as Rwanda that have high mortality rates due to contaminated water. Another example of this humanitarian effort from the company was when a group of staff members from Chick-fil-A Inc traveled to South America to build homes for people that live under very severe conditions. These efforts support the UN goals of Sustainable Development, helping the communities have decent living conditions and a clean source of water.
Interview
Andrew Blinn, Owner
Keep this story going! Share below!
Chick-fil-A is more than just a fast food restaurant. From their recycled uniforms to their recycled Styrofoam cups, they do their part to contribute to making the environment safe for generations to come. They use their waste to create useful objects around the city. They work in partnership with many other companies and organizations that support the UN SDGs: Life Below Water, Life on Land, Climate Action, as well as Consumption and Production.