The Java Love Story
Java Love Coffee Roasting Co.
Overview
Java Love Coffee Roasting Company is a neighborhood staple with a huge consideration for the environment through their company's core values of maintaining love, transparency, growth, and community in all of their surrounding locations. To solve the problem, Java Love helps with Gender Equality, Responsible Consumption and Production, and Climate Change. Today, Java Love provides a warm and welcoming social environment for families, friends, and business professionals to get together and enjoy a cup of coffee or ice cream.
Authors
Jailene Gavilanes
Michelle Julich
Phil Calik
Abula Johnson
Yachna Patel
School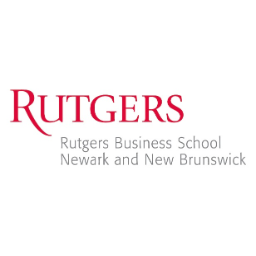 Rutgers Business School
Professor
Joseph Markert
Innovation
The major innovation of Java Love Coffee Roasting Company is achieving gender equality and empowering women and girls (Sustainable Development Goal #5). Java Love is owned and run by two women, Kristine and Jodie. The coffee industry is a male-dominated industry in areas of the world that have a significant wage gap between the two genders. In many of these countries (Peru, Indonesia, Vietnam, Ethiopia, India), women are seen as being inferior to men, meaning their roles in the vast coffee industry are not valued. As a result, domestic violence rates are disturbingly high in these often rural and poor areas of the world. Java Love Coffee sources all of their coffee from farmers partnered with the Cafe Femenino Foundation, a foundation to help women and their families in the coffee communities. The foundation helps integrate women coffee farmers into social and political organizations by providing grants and monetary aid to help women in the communities. Leadership workshops and safe spaces are two of the initiatives being used in many of these countries. Java Love Coffee made it a goal to source some of their coffee beans from Sumatra, Indonesia, from farmers partnered with the Cafe Femenino Foundation. This ensured that all the money spent would go directly to the female farmers and not the male-dominated upper management, who would not pay the female farmers the wages they deserved.
Another goal Java Love Coffee is linked with is Goal #12, Sustainable Consumption and Production. While Java Love does not grow their own coffee, they have the ultimate say in who they source their beans from. All their coffee beans are either fair trade certified or part of the Rainforest Alliance, certified organic, and sustainably farmed. The fair trade and Rainforest Alliance certifications are notably important because of the fact that most coffee is sourced from third-world countries where sustainable farming, biodiversity, natural resource conservation, and equitable trade relationships are glossed over and ignored. At their storefront locations, Java Love leaves leftover coffee grounds (traditionally viewed as waste and thrown out) for farmers to take and use for cultivating soil and compost piles. Inside their stores, waste reduction is done by encouraging customers to bring their own mugs and thermoses for coffee by offering a discount for doing so. The chairs, walls, and tables are used from reclaimed and reusable wood. Reducing, reusing, and recycling are emphasized in all aspects of the business.
Inspiration
The two female owners, Jodie Dawson and Kristine Petrik, were involved in developing and implementing the innovation. Providing a disruption in the male-dominated coffee industry, Jodie and Kristine's inspiration was to successfully navigate the coffee industry while supporting female growers and sustainably sourced beans. They communicate this innovation through their menu and social media, where they show where each kind of coffee is sourced from and whether it has any certifications such as being part of the Rainforest Alliance. They send their employees to the countries where their beans are sourced from in order to gain a deeper understanding of the products they are using and inspire them to return back home with a heart full of love. They link their innovations to UN Sustainable Development Goals 5 (Gender Equality) and 13 (Climate Action). Gender equality and women's empowerment is achieved through working with female owned and operated coffee farms and making sure more money ends up in their pockets. Helping reverse the trends of climate change is being done by sourcing beans from Rainforest Alliance growers and using renewable and reusable materials at their store. Funding was initially secured personally by the two owners in the hopes of opening up a coffee shop and furthering their mission and values. "Our vision is to provide love. Acceptance, community and to do anything we can as an organization to change our society, our culture. It starts with our baristas and us. How do we break boundaries, stereotypes, and how do we create a space where everyone is comfortable? Coffee gives us the vehicle for this now." This quote from Jodie shows the love and personal effort that goes into their product and business. There is a concrete set of values that the two owners set out to promote, and the coffee shop allows them to try to make the world a better, more inclusive place.
Overall impact
The overall impact of Java Love is to have customers enjoy their female sourced coffee and to feel at home when entering the cafe. Java Love's short-term effects on the business and society are the trends of types of coffee they offer. They create their own drinks, which are considered the "hot list" and change every season. Chris stated, "I love working where I am valued for my opinions and suggestions, and feel part of the company and not just an employee." Their "hot list" is designed by their employees to bring new flavors to customer. For example, the Green Man is a drink that includes honey and CBD oil to help customers with stress, pain, and depression. Java Love changes according to the trends that society makes, yet keeps their basic menu as well.
The long-term effects are related to climate change and the environment. The company focuses on the climate, how it would affect the coffee beans, and when to purchase coffee beans. Also, the farmers are being impacted by the climate and how organic farmers can be, so climate is taken in consideration so that it offers high quality. For the company, being creative and having new products provide long-term effects on their business, society, and the environment since that will bring them more attention from their customers.
Business benefit
In the beginning stages of Java Love, Kristine and Jody had a romantic idea of opening a coffee shop for which their mission was to "survive and pay the bills" while delivering high-quality coffee. Going into their ninth year, Java Love has innovated and turned into a "vehicle to allows us to do what we want to do, which is part of the Love, not the Java part, " Kristine stated. Their mission is to spread love through their coffee. They have done that by partnering with organizations that help the LGBT community, low-income families, and homeless shelters. In fact, they fundraise every season for different organizations with donations collected from Java Love customers. Helping these organizations benefits the business because they get new customers and people are aware of how supportive Java Love can be. Therefore, Java Love stays true to their mission by providing a comfortable space where anyone can come in and have coffee.
Java Love hires employees that share the same values such as love and being environmentally friendly. Employees use love when making coffee for customers. In addition, Java Love wants employees to feel a part of the company and able to pitch future drinks for the cafe. This helps employees feel excited when working for Java Love. Furthermore, they are given a chance to travel to Costa Rica to learn more about Java Love Coffee. The employees get to see first hand the process women farmers go through when delivering high-quality coffee and to understand how important it is to keep the environment clean and to help grow future plants. Therefore, employees benefit from this experience because it will help them grow and have a new outlook on the world.
Social and environmental benefit
Java Coffee's innovation is extremely beneficial to society. They are working to end the gender wage gap as well as the mistreatment of women in business and society. Our world needs more companies like Java Coffee who run their business with morals they truly believe in. They also make sure that they source their coffee beans from ethical companies. Java Coffee's morals do not end at the U.S. borders; they exist worldwide. Java wants to make sure that their coffee is fair trade certified, which means that no workers were taken advantage of while harvesting the coffee beans. It also means that they were given a livable wage. Java Coffee also ensures that all of their coffee comes from farmers who have partnered with Cafe Femenino Foundation to promote equality among both genders. Everybody who works for Java Coffee shares the same beliefs regarding the environment and equality. These similar views are what drives the company and its meaning, which is where a large amount of their business comes from. People are eager to give their money to businesses who share the same beliefs as them.
Also, Java Coffee is a huge proponent of environmental stability and gender equality, which are the UN's Sustainable Development Goals #5 and #12. They also ensure sustainable consumption and production patterns. Java Coffee offers discounts for customers who bring their own mugs. By doing this, they save 10,000 cups and lids per year. They also no longer use plastic straws or utensils; they use paper and compostable items. Java Coffee also has a mason jar program where customers who bring their own mason jar or container and get a pound of coffee for the price of a 12 oz. bag. They recycle all plastic and paper products, and all ground coffee beans get composted on their onsite garden.
Interview
Krristine Ellis Petrik, Owner & Head Roaster
Keep this story going! Share below!
Java Love Coffee Roasting Co.
Montclair, New Jersey, US
Business Website: https://javaloveroasters.com/
Year Founded: 2011
Number of Employees: 11 to 50
Java Love Coffee Roasting Co. is a woman-owned, artisan coffee roasting company created to serve customers quality, handcrafted, and fresh-roasted coffee that is exclusively sourced from upstanding producers of coffee beans. Influenced by the desire to connect with the community and provide a needed product in an area where top-notch coffee was rare, Java Love saw the opportunity to open their first business location in 2011. Since then, Java Love has emerged into a neighborhood staple, providing naturally farmed and Rainforest Alliance coffee beans to people throughout its community.