The Innovation of Xinda
Xinda Mold Factory
Overview
Nowadays, sustainable economic growth is increasingly important to business and leaders that are trying to understand and achieve the Sustainable Development Goals (SDGs).
Author
Yun Lin
School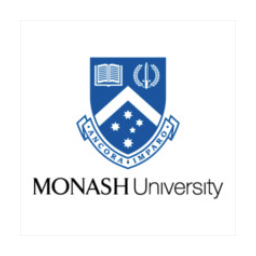 Monash University
Professor

Gitanjali Bedi
Innovation
Tim believes "reduced energy consumption is vital in industrial applications," which is the Goal 12 of the SDGs that ensure sustainable consumption and production. (Yohei and Masahiko, 2012)
Therefore he bought a new rotary die cutting machine last year as a trial that can reduce energy consumption. This machine carries outwardly projecting die cutting blades with a parallel back-up roll, which is a fully automatic machine while the original machines need workers to operate. (Dale and Daniel, 1976)
Tim said "I am planning to repurchase two more new machines by 2020 and replace five original machines since the new machine has the same production but higher efficiency and lower energy consumption."
Nevertheless, maintaining new machines is an issue for the factory since all the workers have no related skills and experience. For this reason, Tim hired a new employee, Lu, as a workshop manager who is in charge of managing new machines. Lu suggests "providing training for current workers that learning knowledge of new machines is also important as there will be more machines by 2020."
In the past, the company only offers basic training about how to operate machines and manufacture products. However, the journal about quality practices on employees indicates that training and education has a significant positive impact on the degree of participation and satisfaction of workers. (Noorliza and Muhammad, 2006)
Thus, Tim is considering more training programs, such as development of technique and soft skills. These actions show that Tim focuses on the education level of employees, which is the Goal 4 Quality education of the SDGs.
Inspiration
As a leader, Tim should manage both financial and non-financial behaviours of the factory. At first, replacing with a new machine that reduced energy consumption aims to save expenses. Beyond that, Tim understands "the importance of sustainable economic growth and he thinks that the new machine can attain these two goals at the same time".
Moreover, the manager Lu realizes "the business's lack of training programs and most workers only know about basic and repetitive operation." Hence, Lu would like to develop the skills and knowledge of operating a new machine and planning to provide extra programs, such as management and communication skills in the future.
Overall impact
Although the new machine is still in the trial stage, it shows a positive impact on energy consumption and costs of labour. Therefore, it is leading a social phenomenon with many firms starting to purchase the new machine, which could result in a better environment. The action of providing training programs is also affecting the employment conditions and benefiting the society.
Business benefit
As a mold factory, the costs of energy are significant, inducing water and electricity. The introduction of a new machine could decrease the expenses on energy. When Tim bought the new machine, the expense was increased sharply at that month as this machine was expensive. But the expenses of the following months show a lower expenses that was only two thirds of previous months. This is because this fully automatic machine is also saving expenses on workers and increasing the manufacturing efficiency. As a result, this new machine is getting popular in many kinds of industries, including packaging and printing businesses.
In addition, increasing training can improve employee satisfaction and work efficiency due to the positive relationship between employees' beliefs regarding training benefits and employees' organizational commitment. (Mohammed and Michael, 2007) The number of orders per month is increasing along with the higher efficiency of workers, which benefits the total profits.
Social and environmental benefit
From an environmental perspective, it is desirable to reduce energy consumption and decrease the rate of depletion of world energy reserves and pollution of the environment. (Abdeen, 2008) These days, customers prefer firms that are environmentally friendly to support sustainable development. Thus, the new machine with energy savings is a needed innovation for industry.
During the past decade, companies have come under increasing pressure to pursue a sense of social responsibility from employees and workers. (Brammer, Andrew and Bruce, 2007) Providing different types of training for employees is becoming an important factor that influences people choosing positions and even small firms are starting to offer training programs, which can lead to a higher level of education in the society.
Overall, the innovations benefit both business and society and achieve sustainable economic development in the long-term.
References
Abdeen, M.O., (2008) Energy, environment and sustainable development. Renewable and Sustainable Energy Reviews. 12(9), pp.2265-2300.
Brammer, S., Andrew, M., and Bruce, R. (2007). The contribution of corporate social responsibility to organizational commitment. The International Journal of Human Resource Management. 18(10), pp.1701-1719.
Dale, L. M. and Daniel, P. S., (1976) Rotary die cutting machine. Retrieved from:
https://patents.google.com/patent/US4063493A/en
Mohammed, A. S. A., Michael, J. M. (2007) Relationship between employees' beliefs regarding training benefits and employees' organizational commitment in a petroleum company in the State of Qatar. The International Journal of Training and Development. 11(1), pp.49-70
Noorliza, K., and Muhammad, H. A. H. A., (2006) The effects of total quality management practices on employees' work‐related attitudes. The TQM Magazine. 18(1), pp. 30-43.
Yohei, O. and Masahiko, M., (2012) Study of optimal cutting condition for energy efficiency improvement in ball end milling with tool-workpiece inclination. CIRP Annals. 61(1), pp. 119-122.
Interview
Liangsheng Lin, CEO
Keep this story going! Share below!
Xinda Mold Factory
Shenzhen, Guangdong, CN
Business Website: No
Year Founded: 10
Number of Employees: 2 to 10
The business Xinda mold factory, located in the Shenzhen, Guangdong province, provides high density products, including injection mold and stamping die by using different equipment. The factory owns more than five pieces of equipment and most of them are flat die cutting machines, which are using energy excessively. Liangsheng Lin (Tim) as the CEO employees ten employees as manufacturing workers who responsible for operating and producing.