The Innovation of Whole Foods
Whole Foods
Overview
The Innovation that Whole Foods Newark has come up with is a compost department that composts all of their produce (fruit and vegetables) and meat. Whole Foods also partners with different organizations and, through the Whole Planet Foundation, donates money to the community and does a lot of community events.
Authors
Martin Stojkovski
Jennifer Huezo
Erica Odoemene
Allyson Meissner
Loyce Kawira
School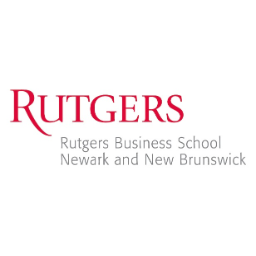 Rutgers Business School
Professor
Joseph Markert
Innovation
The compost department is helpful in reducing waste in the environment. After Whole Foods composts their produce, they use that compost to help grow other fruits and vegetables. Whole Foods grows their own produce, and uses a self-reliant system to keep their products fresh. This system is useful in helping the environment and keeping Whole Foods green.
Also, Whole Foods helps in the community is greatly appreciated in Newark. Whole Foods hosts lots of events for the community and helps the community grow. Whole Foods sometimes also donates 5% of total revenue to local organizations, which helps them grow. Whole Foods donates leftover food to local food banks and the food banks pick-up food from Whole Foods 3-4 times a week. Whole Foods is very helpful in the growth of the community.
Inspiration
Whole Foods didn't want to create waste for the environment and the community. They also wanted to be a self-sustaining store and produce everything fresh, and locally. Whole Foods also likes to make all of their options the healthiest that they can be, and with the compost that they use, they get the best results. This makes the customers happy and keeps them coming back.
Whole Foods also wanted to help the community, and in return the community will help them. With all of the events being held, and money being donated to the community, the workers feel a satisfaction and inspiration to work at Whole Foods. Whole Foods felt inspired to give back to the community due to the numerous amount of people and organizations that are in the area. Lawful states, "I've been working there for 17 years and it's part of our culture to help people and our community."
Overall impact
The compost department made the community cleaner, in the long run, due to the waste being composted instead of being thrown out. The produce that the company produces now, is healthier and fresher, due to Whole Foods growing the produce locally. In the long-term, Whole Foods also gained more customers, trying to become healthier due to the products being a better option than other places. Lawful says, "You find out that a lot of people shop at Whole Foods not because they feel like they have money, but because they feel like it's better for their medical condition or they just want a better lifestyle."
The community greatly appreciates everything that Whole Foods has done for them. Due to helping the community, more organizations have grown and Whole Foods has gained more customers. Lawful states, "Whole Foods makes a big impact. Because we give so much and people stop in the store and let us know how much they appreciate it." Whole Foods has helped a lot of people out in their community, and hope to keep helping their community out, for the forsee-able future.
Business benefit
The business has saved money and created healthier products by composting their produce and reusing it. Whole Foods was able to create better produce, with the compost that was used. The produce was fresher and healthier, which caused more customers to go to the store and buy the healthier produce. This caused their revenue to increase and popularity to increase as well.
Due to Whole Foods helping the community, it became more popular with the people of the community, and it gained more customers. Lawful said, "because eventually if you give to your community, your community will come back to you. It's kind of a give and give. We give back and they come." This also made the workers that work for Whole Foods feel as though they are working for something bigger than them, and made them feel as though the work they were doing was important to the community.
Social and environmental benefit
Due to Whole Foods not throwing out their trash and composting it, they are creating less filth for the environment. They are also not spraying chemicals into their produce, since the compost helps it grow. This is helping the world reduce waste and also helps keep the community clean. This is beneficial not only to the environment, but also to society since people are able to eat healthier produce.
With Whole Foods donating to the community, hosting events and contributing to organizations, they are helping benefit society. They are allowing people expand their knowledge of healthy products. Whole Foods is helping society become healthier and helping their community thrive more. They are also helping the environment because some of the organizations that they donate to, such as food banks and recycle plants, help the environment and society.
Interview
Orlando Lawful, Manager
Keep this story going! Share below!
Whole Foods is the world's natural foods grocery chain. The company both farms and sells natural products.