The Innovation and Sustainability of Buypro
Buypro
Overview
The application of the cross-border electronic commerce business mode, the focus on gender equality, and responsible production and consumption are the principal approach to facilitating Buypro's sustainable development.
Author
jinwen Kong
School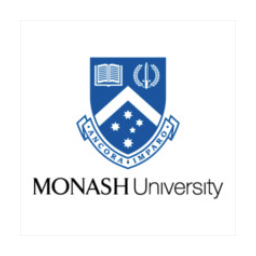 Monash University
Professor

Gitanjali Bedi
Innovation
Cross-border electronic commerce is an innovative business mode that can help people overcome the impediments of geographical distance (Gomez-Herrera, et al., 2014). First, Buypro can provide decent work to employees and promote economic growth in Australia. At present, Buypro has created ten job opportunities for local employees with more disposable income, and its cross-border e-commerce exports can increase Australia's exports and GDP. Secondly, Buypro can avoid waste and save energy. Cross-border electronic commerce belongs to B2B business, which can save energy and avoid waste (Carayannis, et al., 2014; Ramsey, et al., 2003). On the one hand, Buypro does not need to store too many products, so as to avoid unnecessary waste caused by product extrusion and expiration. On the other hand, some energy can be saved in the production, transportation and consumption process of products.
The focus on gender equality is another action to achieve sustainable development. According to the UN SDGs, women and girls should have equal opportunities to enjoy decent work. In Buypro, 3 to 4 women are responsible for financial statements, and the rest 6 to 7 take charge in packing and distribution. More importantly, no gender discrimination exists in Buypro. Both men and women have equal access to decent work.
Inspiration
The first business inspiration comes from cross-border electronic commerce. This business mode not only can help business overcome geographical distance, but also can facilitate information supply (Gomez-Herrera, et al., 2014). Customers do not need to purchase goods from physical stores but can directly engage in online shopping. If they want to learn about a product, they can directly search information of this product online, which is very convenient and comprehensive. If they are satisfied, they can directly order the product online. In this way, customers can be more satisfied from this online shopping, whilst Buypro can save lots of resources and energy to serve its customers. A win-win situation can be achieved.
The second inspiration comes from the popularity of shopping websites and social media platforms like WeChat. Today billions of Chinese customers have a high acceptance to online shopping, such as shopping websites and WeChat (Diao, 2015; Mao, et al., 2015). This creates a favorable precondition of implementing cross-border electronic commerce.
Overall impact
From the interview, it is found that Buypro has created values for itself and its customers. On the one hand, the application of cross-border electronic commerce business mode, the focus on gender equality, and responsible production and consumption make Buypro achieve sustainable development in many aspects, such as decent work and economic growth, gender equality, plus responsible production and consumption. On the other hand, Buypro is able to provide high-quality products from foreign countries to Chinese customers in a more convenient way. Chinese customers can purchase more outstanding foreign products with low prices. Regarding customers, the values of products are increasing.
Business benefit
The innovative actions of Buypro help it avoid waste, save energy, and optimize the configuration of resources and energy, resulting in the reduction of costs. More importantly, cross-border electronic commerce is always profitable (McDermott & Payvision, 2015). The use of shopping websites and WeChat largely reduces intermediary business and advertising cost, so Buypro can maximize its profits from customers. Additionally, online shopping can attract Chinese customers a lot, so the sales of products can be ensured. It is believed that Buypro can achieve sustainable profitability.
Social and environmental benefit
Essentially, Buypro is an environmentally friendly business, because it does not cause too much environmental pollution, such as exhaust emission or water pollution, and even deals with its waste through refuse sorting. Moreover, the promotion of online shopping also largely reduces waste, saves energy, and reduces possible pollution from vehicles, which can help customers achieve sustainable development. Overall, the society and environment can be positively affected.
Interview
xiteng Zhao, Sustainable of buypro
Keep this story going! Share below!
Buypro is an Australian online shop specializing in cross-border sales of Australian health products, Japanese and Korean cosmetics, and daily necessities. It started its business in 2017. It commits itself to provide high-quality products to customers, so as to help them improve their living conditions. It breaks through the limitations of traditional shopping modes, and allows more customers to enjoy more outstanding products from foreign countries. Hundreds of products are available on the shop. Up to now, Buypro has obtained more than two-year profits from cross-border electronic commerce, and constructed a relatively perfect business operation mode.