The Ingredient to End Nutritional Poverty
Griyum
Overview
GriYUM has developed a new way for humans to obtain protein from a non-animal source: cricket flour. This product has even more protein and amino acids than the products we are used to consume from livestock, making it far more beneficial for our health.
Authors
Maria Jose Guerrero
Juan Camilo Morales Betancourt
Edgar González
Miguel Morfin
School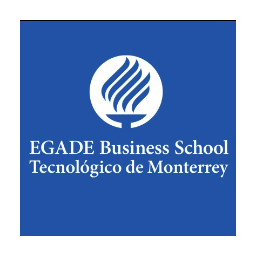 EGADE Business School Tecnologico de Monterrey
Professor
Christiane Molina
Innovation
GriYUM was founded by three students from different academic fields, Biotechnology, International Business and Entrepreneurship, whose interests were all related to sustainable development goals. Creating jobs, making sustainability a global value, and making nutrition available to everyone are the main goals driving the company. Back in 2013, the UN'S FAO released a study about insects being the future of nutrition. It is no secret that insect products have had a long history in human consumption (honey, silk), yet the FAO's article brought to light how "insects are a highly nutritious and healthy food source with high fat, protein, vitamins, fibre and mineral content"1. Francisco mentioned in the interview how this information was of high value and importance for him and his first partner, Alejandro, and they saw a good business opportunity here.
It is no secret that the methane released by cows is causing great harm to the environment. Consciousness about such effects is making people stop eating meat products who see this as their contribution to making the world a better place for future generations. However, these people are not getting the nutritional value available in livestock products. This is why GriYUM is of such importance to different communities. The 3 founders are pairing up with local farmers from Guanajuato, who suffer from crickets eating up their harvests. The company has set up 5 greenhouses for them to process the crickets that would otherwise hurt farmers' crops. This is a win-win situation because now they get to successfully grow their crops and have an extra income from working as GriYUM partners in the making of flour.
1. Van Huis, A., Van Itterbeeck, J., Klunder, H., Halloran, A., Muir, G., & Vantomme, P. (2013). Edible insects Future prospects for food and feed security. Recuperado de http://www.fao.org/3/i3253e/i3253e.pdf
Inspiration
The story of GriYUM goes way back to 2014, when their founders were still studying at Tecnologico de Monterrey, Queretaro Campus. Two of them participated in a Community Service Program in rural communities building orchards so that locals could plant fruits and vegetables they could use to eat and to sell. Francisco told us about how being involved in this project made them get closer with the program's leader who often talked to them about the crickets being a major problem for the locals' crops and how it would be so good if they could find a use for these insects. "She did not want just to kill them" Francisco said; she wanted to find a way to divert their attention from the crops to something else. Alejandro and Francisco, the founders, soon started to get information about how they could use the crickets and they found information regarding their nutritional value. They found that these insects had a great protein value and more amino acids than products obtained from livestock. By 2016, they were fully working on investigation, a business plan, gathering everything that could be of use to the Company, and by 2017 they decided to kick off the project. The company's main interest are also vital steps for them to help out communities, by providing jobs, making a product that can help improve everyone's lifestyle and overall offer a product driven by sustainability.
Overall impact
GriYUM has a lot of potential as a company with their alternative product. There is more consciousness for cleaner eating options, for choosing companies that give back to their communities, and overall, for companies that are trying to make the world a better place for everyone. Their production model is based on a technology process that has been undergoing tests for the past 3 years in which they have even found that there is a higher demand for the product than there is supply. They are now even cultivating more crickets in order to meet the client's demands. Right now, the market demands for over 40 hectares of working cricket land, and right now GriYUM is operating only on 300 meters in which they are constantly working to improve the production processes.
Right now, they have accomplished to build 5 green houses, giving jobs to 25 people working on these farms with the GriYUM technology and getting the "know how". At the moment they are not planning on selling their business model. The company buys 100% of the flour these farmers produce, and they later sell it to other companies in the food industry for a final product. As each day passes, different companies from the food industry will continue to jump in on the trend of insects as the future of the food industry and GriYUM is already going to be highly positioned in this market because of the values that have helped start this company.
Business benefit
The innovation developed by the company not only allow Griyum to have a gross profit margin of 46%, but also have a positive impact in the finance of the local families. According to the CONEVAL (consejo nacional de evaluación de la política de desarrollo social) the monthly income per capita in Guanajuato in 2019 is around to 2.000 MXN. A four member family working at local farms can reach a monthly of 8.000 MXN. Families integrated to the business model of Griyum can reach a monthly income of 20.000 MXN, 150% above the traditional income of a family of the zone. This example demonstrates that this innovation not only allow the business to be profitable but also diminish the 19% of extreme poverty of Guanajuato and making it closer to the sustainable development goals.
Social and environmental benefit
It promotes the consumption of an alternate source of protein that is much healthier, having high protein and amino acid compounds, for the body since it combats the use of carbohydrates in products such as tortillas, tortilla chips, bread, etc.
Establishing greenhouses in rural areas gives employment to local people.The generation of jobs in greenhouses ensures that these employees have an income to support their families and themselves.
Interview
Francisco Pérez Nardoni, Founder
Keep this story going! Share below!
GriYUM is a Business-to-Business company that sells raw material for the food industry, with its product that is 100% real cricket flour.
GriYUM has developed a new way for humans to obtain protein from a non-animal source: cricket flour.