The Impact of Woodcrafts
Ruben's Woodcrafts
Overview
Ruben's Woodcraft was founded in the Philippines in 2020, advocating for environmental and social welfare. This small, for-profit enterprise aims to promote sustainable livelihood and combat land pollution and its effects on the community through wood recycling. They create wood furniture and fitments using scrap woods, logs, and branches. Their innovation and sustainable ways of doing business are essential factors that helped them achieve UN Sustainable Development Goals: Decent Work and Economic Growth, and Life on Land.
Author
Rommel Cuaresma
School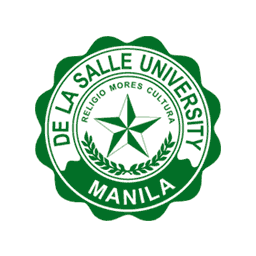 De La Salle University
Professor

Pia Manalastas
Innovation
Ruben Espejo, the founder of Ruben's Woodcraft, was one of the Filipinos who lost their jobs during the pandemic. To sustain his family's needs, he used his skills in carpentry and crafting wood to create a business that would support them during the crisis and inspire people to do their social and environmental responsibilities.
In our interview with Olivia Espejo, Ruben's daughter who helps him sell and market his creations, the first product they produced was mainly built of scrap woods and thrown logs in a nearby furniture shop within their barangay. "From logs, branches, and other scraps, we worked hard and persevered to afford purchasing high-quality woods and materials to make better furniture products for our customers. Although today, we are thankful for the significant improvement in our operations, we continue our wood recycling practice since we recognize its contributions to our community", Olivia added. Their recycling initiative utilizes thrown logs and branches in their barangay, lessens the wastes flowing in their canals, and helps prevent the clogging of drainages. It also contributes to solving pollution problems and flooding in their area.
Aside from its environmental contributions, Ruben's Woodcraft has also inspired their neighbors and has sparked a hopeful mindset in their community. Like many Filipino families, Ruben's life hit hard during the pandemic. He lost his job and livelihood just like many others. However, he stood up and found ways to move forward. This attitude has promoted spreading positivity and hope amidst difficult moments.
"Honestly, we were surprised when some of our neighbors were asking for advice on how we have established this furniture entity amidst the pandemic because we were just ordinary people in our barangay. Some were even volunteering to help my father recycle wood and craft wood furniture. It was fulfilling to know that just by simply having a positive outlook in life can inspire many people.", Olivia shared.
These practices align with the United Nation's Sustainable Development Goals, namely Decent Work and Economic Growth and Life on Land.
Ruben's Woodcraft's recognition of its social and environmental responsibilities has hit two birds with one stone; helping the environment fight pollution through their wood recycling initiatives and inspiring their community, through their optimism, to continue living and moving forward.
Inspiration
Ruben Espejo has been skilled in crafting wood furniture since his childhood. Trained by his father, a carpenter in their hometown in Ilocos Sur, Ruben learned to turn scrap woods and logs into a beneficial home fitment. Their neighbors usually tapped them to customize and create furniture for them.
This skill has been Ruben's saving grace when he lost his job and experienced difficulties during the pandemic peak. He was inspired to make woodcrafts again when he saw several scrap blocks of wood, logs, and branches in a nearby furniture shop in their barangay. Furthermore, he noticed that these woods do not properly dispose of, hence, clogging drainages and canals in their area, which caused flooding during the rainy season. These social and environmental realizations, alongside his family's need to survive in the middle of a crisis, triggered him to establish his small entity.
"We strategized based on the current market hype and momentum. Plant stands were our first products since many have learned to plant within their homes to relieve their pandemic stress. From there, our products have diversified into several kinds of woodcrafts. Some displayed in their houses. Others were wedding or birthday giveaways", Olivia shared.
Overall impact
There is no small contribution in resolving environmental and social concerns. Yes, the pandemic has caused an added burden because of the risks and challenges to our lives. However, as stewards of God's creation, we should continue our responsibilities in protecting the environment. There were several means to do our share for social and environmental welfare.
Moreover, big entities with powerful machinery can promote purposeful practices and inspiring stories. Small entities like Ruben's Woodcraft have awakened us that they too can create a change in our community. These practices have recalibrated the corporate landscape from merely focusing on earning profits to advocating sustainable practices and elevating each other's lives.
Business benefit
For Ruben's Woodcraft, more than the profit is the fulfillment of their social responsibilities and the inspiration they bring to their community. Because of this mantra, they could share positivity and hope in their community to move forward despite the challenges brought by the crisis. Their business model of having a greater purpose, such as doing their share for the environment, has inspired many other firms to incorporate such practices within their mindset of establishing an entity.
As they expand their network during the pandemic, they have utilized the power of social networking sites to connect with potential customers within and outside their province. They were also creating furniture based on market hype and momentum. These and other ideas are discussed and shared with the other startup entities in their community.
Social and environmental benefit
The initiatives of Ruben's Woodcraft to recycle lumber wastes and wood scraps and turn them into valuable furniture and fixtures is a noble contribution to preserving the environment. Moreover, their positive and hopeful mindset during difficult times has shed faith and confidence in the lives of others. These attitudes and initiatives have contributed to improving the welfare of many families in their community.
"Developing this innovation is a strong message that even small entities, like us, can spark change in our environment and the society. Collectively, these contributions preserve nature and help uplift the lives of our neighbors, creating a significant impact that will change the world for the better" – Olivia Espejo.
Interview
Olivia Espejo, Marketing Officer
Keep this story going! Share below!
Ruben's Woodcraft is an entity that advocates for environmental and social welfare. Founded in 2020, this small enterprise aims to promote sustainable livelihood amidst the health crisis and combat land pollution and its effects in the community through wood recycling and converting them to furniture and woodcrafts.