The Home of the Judgement Free Zone
Planet Fitness
Overview
Planet Fitness goal is to invite people from first time gym members to trained gym members, into an environment that's welcoming and comfortable to workout, as well as with staff who are encouraging people to pursue and maintain healthy lifestyles. Their innovation is the "Judgement Free Zone", gives people setting foot in the doors of planet fitness a feeling of relief they can achieve their workout journey without being judged.
Author
Christina Semenyaka
School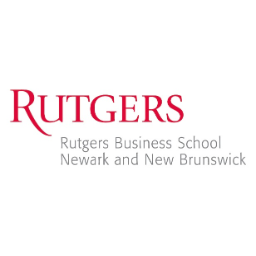 Rutgers Business School
Professor
Joseph Markert
Innovation
Planet Fitness innovation of a "Judgement Free Zone" was developed by the founders, Marc and Michael Grondahl in 1992, opening up the first Planet Fitness location in New Hampshire. The Grondahl brothers wanted to determine what made people not want to go to the gym and how they could change that. Once they determined it was because of the judgmental atmosphere most gym's exhibit, they implemented their findings into their own business. Their primary goal was to differentiate themselves from other gyms. Thus, creating an environment that attracted more customers; the general public. Where most of the members that attend Planet Fitness are first-time gym users, rather than bodybuilders or powerlifters. With more people feeling welcome to the gym regardless of weight or physical capacity, it contributed to the rapid success and expansion of Planet Fitness across the country.
The innovation "Judgement Free Zone" became more of a motto; it relates to UN Sustainable Development Goals 3 (good health) and 16 (peace and justice). By promoting healthy living and a welcoming atmosphere, it encouraged more people to obtain gym memberships and interact in more vigorous activities. With a significant boost in membership, the brothers were able to expand their business across the country and later into Canada. Thus, Planet Fitness becoming the largest gym chain in the world with 1,600 locations and over ten million members. These figures demonstrate how effective the innovation was and how successful the Grondahl brothers became.
The Motto is seen everywhere in all gyms, for everyone to remember you are not being judged.
Inspiration
Planet Fitness has gym members from ages, "13 years old to 85 years old" (Brian). Being able to engage people from different age groups is what we work for. No one should feel singled out. Management stated that, "Working out isn't the most comfortable thing for a lot of people, we try to really create that comfortable environment for them" (Brian). To have a gym that is accepting and there for those who aren't so sure about taking a step into a healthier life, is very fulfilling. Not only are the employees a "Judgement Free Zone staff" meaning that the staff isn't judged on their gym experience or the way they look during the hiring process, neither are the customers considering most people in the gym do not really have much gym experience (Brian). Everyone in Planet Fitness becomes more of a family, where one helps another because they all start from the bottom, and slowly grow and learn more about living a healthier lifestyle.
Planet Fitness was built on the "Judgement Free Zone". Their mission is to make sure those who have never worked out or even set foot into a gym feel comfortable and improve their well being. This mission all starts from the top. Brian, the manager we interviewed in the Woodland Park location, stated " When I manage, I make sure all my employees understand the "Judgement Free Zone" and abide by it". Making sure management stays on top and knows that the employees follow the mission makes Planet Fitness so successful. Another way the "Judgement Free Zone" stays meaningful is by "having a variety of equipment and changing them often to everyone's liking," which helps gym goers from beginners to those who have been staying in shape for years feel comfortable enough to stay and know they can try new exercises to achieve their fitness goals.
Overall impact
Some short-term effects of the innovation are, it brings new customers and more traffic flow due to gym membership prices. Planet Fitness attracts every type of customer; For example, if you are a workout novice, on a strict budget or just someone looking for a cheap, no frills gym, it could be the perfect fit. Moreover, you can use your membership at any Planet Fitness location and you are allowed to bring a guest for free. You can also take advantage of the gym's Hydro Massage chairs, tanning bed and get discounts on drinks. As a result of the innovation and the creation of its innovative amenities Planet fitness increases the rate of new customers by creating a welcoming and positive environment.
Their long-term effect is the innovation increases their revenue. The company is delivering some of the most impressive company growth in the retail industry by obtaining revenue in 2017 of 97.5 million to $136.6 million in 2018. As per Brian, the manager in the Woodland Park location, their highest peak in the business is in "January getting from 25 to 40 new customers per day" as a result of their innovation and membership fees. The customers utilizing and deploying this innovation benefit from their three inexpensive categories of membership: $10 classic, $15 no commitment and $21.99 black card commitment.
Business benefit
Woodland Park, NJ confirmed being a "Judgement Free Zone" brings in people of different ages, backgrounds, and fitness experiences, and the staff effectively does their job by making sure Planet Fitness is providing a comfortable environment for everyone. The innovation is what makes them attractive and what sets them apart from other gyms. Its progress has resulted in 1,600 gyms throughout all 50 states in the US, Canada, and Latin America, with about 10 million members, and increasing everyday.
The concrete evidence that suggests this impact has occurred would be more about the price aspect. The prices from this company are only separated into three parts which depends on what the customer decides on a basic or black card membership or the no commitment membership. Both the assistant manager and the company's website makes sure they state the difference between all memberships.
During the first interview with the assistant manager, Chris, from Planet Fitness at the Newark location, we were given a lot of data that can be separated into quantitative and qualitative data that can describe impacts and benefits.
Quantitative:
-"We have different types of memberships for our customers. We have a basic one which is $10 and the black member card which is about $32 with annual fee of $32 and a cancelation fee of $58. "
-"We have 13 employees in this location, 2 overnight 10PM-6AM, 3-4 from 6AM-2PM, and 3-4 from 2PM-10PM to make sure our customers can make it at the time they are available."
Qualitative:
-"Planet Fitness is usually for beginners who try to make time for their workouts and feel like they would not get judged. "
-"Everyone has a great relationship with each other which makes it easier and more fun to work here."-Orlando
Social and environmental benefit
Planet fitness is one of the fastest-growing franchises in the United States, the Company has been honored with the 2017 Gold Halo Award in the social services category. This is when the company is recognized and awarded for the support they've shown to the boys and girls clubs, and the development of pro-kindness and anti bullying movements. Planet Fitness has received $1.5 million from memberships thus proving the qualitative impact of the "Judgement Free zone" motto has had.
The benefits of the innovation have helped to focus on spreading kindness and preventing bullying in the after school settings. Chris Rondeau, the Chief Executive Officer of Planet Fitness stated "As the home of the Judgement Free Zone®, we have witnessed the amazing things that can be accomplished when people feel accepted and that they belong." The Boys & Girls clubs' professionals and team leaders are helping to create judgement free environments in their clubs and have launched their first Mini Judgment Free zones in their gym spaces. Also, they created "STOMP Out Bullying" which empowers today's teens to choose kindness and create a generation where everyone feels like they belong.
Interview
Cris Lopez, Assistant Manager
Keep this story going! Share below!
Planet Fitness goal is to invite people from first time gym members to trained gym members, into an environment that's welcoming and comfortable to workout, as well as with staff who are encouraging people to pursue and maintain healthy lifestyles. Their innovation is the "Judgement Free Zone", gives people setting foot in the doors of planet fitness a feeling of relief they can achieve their workout journey without being judged.