The Green Future of Printing
Cox Printers
Overview
Cox has implemented sustainability by reducing its carbon footprint, making efforts to be green, and caring for environmental issues, such as global warming and pollution. The business has successfully made an environmental impact by utilizing the space on the rooftop of their building to minimize their energy usage and make an impact on the environment by improving air quality and boosting pollination. Their green efforts consist of solar energy, wind turbines, gardens, and honeybee hives that help combat the declining bee population. They try to go above and beyond, seeking other ways they can maximize their impact. For example, they try to preserve resources by internally recycling paper, cardboard, and pallets intended for the trash to maximize the use and minimize waste. Kaufman has integrated his values into the organization's culture, encouraging everyone to do their part. Their efforts have influenced other businesses to pursue more sustainable practices and have improved the environment's overall quality in the surrounding area. Cox Printers takes pride in demonstrating the positive impacts of sustainability and inspiring others to adopt sustainable practices, especially for students and children.
Authors
Stephanie Araujo
Jeramie Argueta
Kiara Ayala
Gurpartap singh
Kyle Chavis
School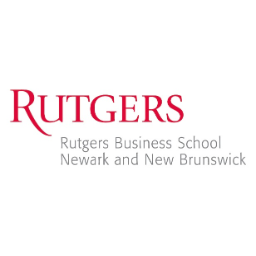 Rutgers Business School
Professor
Joseph Markert
Innovation
The main innovation implemented in the business structure of Cox Printers is the use of solar energy. Solar panels placed on rooftops convert energy from sun rays into electricity. At Cox Printers, they have a 36-kW Solar System that partially powers their printing presses and makes a profit for the company. Additionally, their rooftop contains two small wind turbines that convert the wind's energy to electricity. Due to their small size and lack of high winds in the area, the turbines only partially provide a power source for their graphics department. Their incorporation of beehives and a flower garden boosts pollination and results in the production of approximately 70 lbs. of honey per year. Paper is the primary raw material used in the printing process. Therefore, Cox Printers has a strong commitment to reducing company waste, which resulted in almost 40 tons in the recycling of cardboard, paper, and various paper products, which already contributes to deforestation. They also recycle other resources, such as plastics and batteries. This single operational change proves to have a significant effect on the environment.
Michael Kaufman has been able to implement these innovations to his business with his team's help at Cox Printers. When he began to pursue his green approach, he gave employees the option to be hands-on, to which some employees happily took up while others showed less enthusiasm for the sustainable system. When asked how he dealt with the friction, he responded, "if you want to be involved? Be involved. If you don't? Don't." Those who displayed an interest in the sustainable approach helped out, and as a team, they developed plans on how to approach sustainable practices, such as creating a plan to earn a return on investment for his solar panels. The team continues to implement new approaches and are open to working with other companies who actively practice sustainability. When the company began its green initiatives, they faced many difficulties regarding obtaining permits, which delayed things, but they overcame these issues. Regarding the wind turbines, amongst Mr. Kaufman, the city of Linden, and the company installing the wind turbines, nobody wanted to take the first move because it had never been done before in the area. Funding for these innovations mainly came from the business itself, but they did obtain government grants for some things such as their high-efficiency air conditioning units.
Although the COVID-19 pandemic may have limited their cash flow, interrupting the sustainable momentum, Kaufman continues to research. In the future, Kaufman is interested in implementing using carbon-neutral transportation to his business and continues to seek ways to reduce Cox Printers carbon footprint. Innovation starts with its leader, and Michael Kaufman, throughout his career as the owner and CEO of Cox Printers, has demonstrated how to implement the change by setting an example with his own business and encouraging other business owners to do the same.
Beehives on the rooftop of Cox Printers
Inspiration
Cox Printers is a company that has been around for several years. However, their initiative to implement sustainability only came when Michael Kaufman, the owner of Cox Printers, was inspired by something his grade-school daughter said to him. He began moving towards a greener approach when his daughter came home from the third grade with a book about solar panels and solar energy. She did not understand why her father was not implementing similar strategies into his own business. At the time, Mr. Kaufman developed interests in being more sustainable, but he was operating in a rented building. This conversation sparked the discussions among his team for potential plans to buy a building that would allow them the freedom to explore sustainability options removing their limitations associated with operating in a rented building. After purchasing his own building and relocating, he looked into solar panels. Kaufman and his team developed a "full program" that functioned as strict guidelines, which, if followed, would earn a return on investment (ROI) to pay back dividends. They determined that the ROI would pay back dividends to Cox Printers if they stuck to the program. Seeing the benefits, they pushed forward with the installation encountering obstacles such as obtaining permits from the city and ensuring that the roof could structurally support the solar panels. Once installed, they adhered to the program and quickly saw the ROI. This was the start of their sustainable efforts.
With this epiphany, Kaufman aimed to change the perspective of printing companies and the industry. He wanted to show people that it can be a "very green earth-friendly business" and not as "dirty and wasteful" as people perceive. In discovering the benefits to the firm, he saw an opportunity to impact the entire industry. After installing solar panels, Mr. Kaufman's motivation to be green only continued to grow and perseveres today. With the addition of beehives and wind turbines, Cox Printers felt inspired to showcase their fresh take on an old trade to other organizations. Kaufman describes his impact as "an opportunity to prove to them that carbon footprint and caring about global warming - it's all real" emphasizing the attainability and importance of sustainability.
As a father and a business owner, Kaufman aims to grow his business while contributing to a better world for his children, the local community, and global efforts towards a cleaner and greener future. He has assigned himself the mission to practice sustainability within his printing business, which is a business that is perceived as being wasteful. He restructured his operations, incorporated new values, and added to the work culture to reach his goals, and he continues to seek other ways to do more.
Overall impact
The innovation of Cox Printers had a significant impact both on the environment and on people and companies. Michael Kaufman explained the remarkable ease with which you make a change when you have passion. Cox Printers started with a small change and ended up inspiring many companies to change their production methods. Many companies around were inspired by the innovation made by Cox ​​printers and joined them, using solar panels and other renewable resources.
Cox Printers' innovations also positively impacted entrepreneurs, and this was discovered by Michael when he was part of the Mandela Washington Fellowship program. Many young entrepreneurs spoke of Kaufman and the tremendous environmental benefit that the Cox printer's innovation had had. This innovation inspired these young people and created a positive impact on them. Additionally, this innovation has also greatly impacted children, who are fascinated to see the work that Cox Printers does.
The impact of this innovation on the environment has been positive. The printing business in the past has presented many challenges regarding its impact on nature and our environment. With the industry changing its approach and companies like Cox taking the lead towards a positive change, the impact on nature has clearly been noticed. This innovation has also helped some insects, specifically bees, as Cox Printers installed honeybee hives on their building's roof to combat bees' extinction.
Business benefit
The innovations used at Cox Printers have benefited their business in several ways, primarily by saving money, increasing profits, and attracting new customers. The incorporation of solar panels on the rooftop of Cox Printers building has saved the business money while also making a profit. The addition of solar panels has decreased the electric bill by about $500 a month, lowering monthly expenses. The business also sells Solar Renewable Energy credits (SRECs) on the market, which has been exceptionally profitable. For example, in August 2020, the company sold 8 SREC's making about $225 for each, simply because "the sun was shining." The business also swapped out light bulbs and air conditioning units for high energy-efficient light bulbs and air conditioning units; this reduced energy usage, saving the business money in the long run.
Cox Printers' green approach consists mainly of a rooftop that incorporates honeybees, solar panels, two small wind turbines, and a roof garden, which has prompted them to host harvest parties. Past harvest parties have allowed for business-to-business networking events that included the mayor of the city and presidents of large corporations. These harvest parties have been a successful tool in picking up new customers and encouraging other companies to learn more about incorporating sustainability into their businesses. Their unique green approach in the printing industry has also landed them interviews and appearances on television programs and online platforms, which generates publicity for the company and brings in new customers without necessarily spending money on PR campaigns. For example, Cox Printers appeared on Katie Couric's talk show, Katie, as urban beekeepers, which allowed them to showcase themselves as a printing company that takes the initiative to be green and sustainable and encouraged viewers to reach out to them for printing needs.
Social and environmental benefit
Cox Printers has made a significant impact on the environment. Through small changes in their operations, practices, and values they were able to make a major impact on global problems. By merely recycling paper, they've reduced the number of trees consumed by Cox Printers, saving about 500 trees, lessening the effects of deforestation. By actively recycling, the company is doing its part to preserve energy and reduce greenhouse gas emissions. The installation of solar panels helps to reduce their carbon footprint by lessening the amount of CO2 produced. The amount of carbon avoided year to date is approximately 10,758.18 kg, almost 12 tons, which can be found on their website that is actively maintained and updated by a service provider.
Aside from recycling and carbon reduction, Cox Printers is attempting to add to nature. They do this by incorporating beehives to aid with the declining bee population, which is an essential aspect of agriculture and pollination. Honeybees are imperative insects in pollinating food crops and plants, so their commitment to maintaining several beehives actively boosts pollination in the surrounding area. Although Kaufman has no interest in selling honey that comes from the bees, he sometimes collects enough to offer his visitors a gift, a memento of his efforts in hopes of inspiring others.
Another way he gives back is through the use of the roof garden. They grow various plants like milkweed, the food source for monarch butterflies, and another breed in decline due to global warming. They also grow vegetables, some of which they donate to local food banks.
Cox Printers has used their business to set an example of a sustainable business model. They make efforts to stretch the reach of their influence ranging from company presidents and local politicians and local students by opening their doors to school trips. Kaufman has made conscientious efforts to inspire current leaders and future entrepreneurs and leaders, in hopes that they carry the baton in the race towards a greener planet. For example, Cox Printers was the first company in Linden, New Jersey, to install solar panels. This sustainable approach has a tremendous impact on society, especially in Linden. Following the installation, Mr. Kaufman allowed firefighters in the area to train and prepare for emergencies regarding solar energy using his building. Cox Printers inspired other businesses in the area to incorporate solar panels on their buildings as well. There is much to appreciate about Cox Printers. They've taken a step into uncharted territory, leading a new era of printing with sustainability. They are working towards a better and cleaner future, one print at a time.
Interview
Michael Kaufman, President
Keep this story going! Share below!
Cox Printers was founded in 1907 by the Cox family and was acquired by the Kaufman family in 1982. The business specializes in offset and digital printing, and they also provide specialties in branding, graphic design, direct mail, inventory, and trade show management solutions. Current owner and CEO Michael Kaufman and his innovative visions have helped expand the business and evolve the company by adding sustainability to its values. Environmental and social impacts have stemmed from his efforts contributing to a better world. A priceless value he happily passes on to each customer.