The Future of Simulations
BosonQ Psi
Overview
BosonQ Psi aims to become a premier simulation software company utilizing Quantum computing to solve impactful computational problems. This targets the United Nations 9th Sustainable Development Goal, to build resilient infrastructure, promote inclusive and sustainable industrialization, and foster innovation. It also touches on the 7th Sustainable Development Goal, to ensure access to affordable, reliable, sustainable, and modern energy for all.
Authors
Sejal Chopra
Taylor Fawcett
Manav Verma
Emily Lombardi
School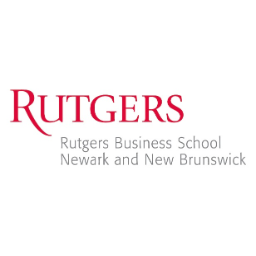 Rutgers Business School
Professor
Joe Markert
Innovation
This innovation is called BQPhy, it is the world's first Quantum computing software as a service (QSAAS) . For engineering-heavy industries, time to market is the most critical metric. These industries heavily rely on simulations in every part of their product lifecycle. The computing power is the biggest bottleneck for these simulations, even with supercomputers, as they can take months to finish. The solution lies in the next-in-line computing technology, Quantum computers, which with their immense processing power, will significantly reduce marketing time and produce cost savings.
This program also has the power to solve many other problems in relation to SDG 7 and 9. Quantum simulations can help optimize solar and wind farms which will help improve the technology which produces renewable energy. Furthermore, BosonQ Psi's technology will soon be able to help improve batteries for electric vehicles. Running simulations to see how these materials interact with chemical catalysts, such as corrosion, can cut development time by years and increase the lifetime of batteries. These factors would, in turn, make the switch to electric vehicles seamless for the majority of the population.
The idea of the world's first QSAAS came to the co-owners Abhishek Chopra and Rut Lineswala while they were each pursuing their PhDs. They both studied engineering at Rutgers University and had strong technical backgrounds. They quickly understood the need for stronger computational power for more complex powers that the world is approaching. BosonQ Psi has used various channels to effectively communicate their product and message to their customers and stakeholders. They recently unveiled their Minimal Viable Product (MVP) at Quantum Europe Conference in a live demo. Furthermore, they develop thought leadership articles and blogs to help readers understand the new technology.
Inspiration
The inspiration was a problem that the founders were familiar with and wanted to solve. "We also understood that in today's world, climate change is a big problem and we can help solve it. As we at BQP work towards our goals, we are also advancing the quantum computing environment to help address many issues across many industries. The world, the environment, the society, and the government affecting us are crucial topics that we constantly observe and aim to amend," Chopra explained. "As our environment worsens, we are forced to develop adaptations to get these same or better simulations done with less energy, and we are finding our answers in Quantum technologies."
Overall impact
Simulations take a long time on supercomputers affecting marketing time. Simulations need reliable and robust outcomes, and when processed on supercomputers they take a long time for turnaround and slower time to reach the market as a result. To reduce the time to market, limited simulations are performed with low accuracy. Consequences of this are the high cost of production due to high safety factors to be considered, and high cost from penalties/recalls. Inaccurate simulations are costly for leading companies. Hyundai lost $900 million to replace battery systems in 82,000 electric cars globally. The Samsung Note 7 recall cost at least $5.3 billion.
The solution BQP has with Quantum computing-based simulation software dramatically lowers the time to market, increasing accuracy, and therefore product safety. When simulations are performed on quantum computers they can ensure highly accurate outcomes with lower turnaround times. BQP offers faster time to market while performing large numbers of simulations with high accuracy. More revenue can be generated due to reduced length of the product development cycle. Costs are also minimized from lowered production costs and efficient designs, preventing recalls/failures which all stem from reliable simulations.
Business benefit
Business is helped by: performing simulations in hours instead of months using proprietary hybrid Quantum-Classical solvers; simulating 1000 times more simulations in the same time as before; obtraining results with Six Sigma precision using state-of-the-art CAE simulation solvers; saving millions of dollars on product recalls and cost of manufacturing; running simulations on Quantum computers of choice using the company's scalable cloud approach; removing hassle by being quantum architecture-agnostic; working with a secure simulation platform using cutting-edge encryption protocols and security features; and minimizing data theft during transfer and storage over cloud.
Their novel hybrid algorithm achieved 99.25% of accuracy with analytical solutions (current Quantum algorithms show <60% accuracy). Currently, the novel hybrid algorithm shows 15 times speed compared to current traditional solvers. This will scale up with problem size and Quantum computer advancement.
Social and environmental benefit
BQPhy, a quantum computing-based simulation software, benefits society in a multitude of ways. The software lowers product time to market which in turn reduces research and development costs as well as waste. As a result, the products have more efficient designs increasing product safety. The accuracy of BQPhy simulations prevent product failures and recalls while increasing simulation reliability. With more efficient and reliable products that are on the market faster, customer satisfaction is increased.
Faster time to market also allows products to be delivered ahead of consumer expectations, while also maintaining the quality of the work. This is quite important in this field of work. "The world, the environment, the society, and the government affecting us are crucial topics that we constantly observe and aim to amend. As our environment worsens, we are forced to develop adaptations to get these same or better simulations done with less energy, and we are finding our answers in Quantum technologies," Chopra noted.
Interviews
Abhishek Chopra, CEO
Manav Verma, Intern
Keep this story going! Share below!
The possibility to harness the power of quantum computers is beyond imaginable. With visionary founders and highly intellectual cross-functional teams, they have taken the first steps. With proprietary solvers, they will deliver powerful simulations to solve million-dollar problems of its customers from sectors where it has deep subject matter expertise and experience to understand their pain points.