The Future of Pest Management
Bugs For Bugs
Overview
Biological pest management involves introducing known natural predators of the pest as pest control. This method allows for zero use of pesticides which ensures no contamination of the soil and water below land. Unlike pesticides that are toxic, biological pest control entails zero toxicity.

It supports the Life on Land and Life Under Water Sustainable Development Goals.
Authors
Oreoluwa Odewole
Riley-Jay Foster
Tarek Jamaleddin
School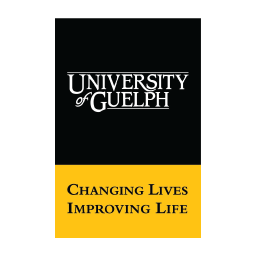 University of Guelph
Professor

Ruben Burga
Innovation
Bugs for Bugs is a pest control company that exclusively provides beneficial organisms for biological pest management. Owner, Frank Marchetti interviewed with us on how his product is different from traditional pesticides. "Biological pest management specifically uses beneficial insects that are known natural enemies of pest. The business model is to figure out how to rear, raise, package and ship them to the customer in an easy and economical way for it to be feasible as a business. 'As Marchetti states "There's many insects out there that are natural enemies of other insects"'.
Bugs for Bugs uses no pesticides to solve customer's pest issues. While Bugs for Bugs did not create the use of beneficial organism, the company was one of the first to exclusively practice the pest management technique since opening in 2002. As Marchetti states "Almost always 99% of the time, the insect is already found in that environment'''. So, it's an organism found in that habitat, it's not just there in abundance and isn't enough numbers to control the pest itself. So, all we're doing is mass producing, breeding, packaging and shipping them to the customer who can release them to their crop".
The use of beneficial organisms has been growing thanks to Bugs for Bug's marketing. "It's continued to get more popular. But still it's a small part of the entire market for pest control and that's because pesticides have been around for such a long time and they're really solidified as the method used in controlling pests". As Marchetti states with "biological pest management we must inform the public or the users. Educate them and convince them to use the product. That's a little bit of an uphill battle. And we are doing that. We're continuing to grow. Taking a little bit more market share but we're still a small part of the market."
For founder Frank Marchetti, providing Biological Pest control has been a purpose to helping the world while running a successful business. Marchetti states, "I was a student here at the University of Guelph in the agriculture program but I wanted to work in a business that was not only making money but having some sort of positive effect on the environment or around the world at large." Marchetti's work experience incorporating Biological Pest Control from the 1990's led him to running his own company exclusively providing beneficial insects from 2002 till date. Today, Bugs for Bugs offers their services across Canada (except Newfoundland) working with Agribusinesses in pest removal without the use of pesticides which can contaminate soil, animals, and water sources.
Inspiration
The inspiration for Bugs for Bugs came after Frank Marchetti's degree in Agriculture from the University of Guelph. Frank wanted to do something beneficial using the skills he learned from his degree and work to improving the world. Frank's previous work experience using beneficial organisms led him to exclusively providing beneficial organisms. When discussing his motivation, Frank explained his passion for running a business to provide for himself while making the world better. Connecting profit and good has inspired Frank to pursue his business as Bugs for Bugs.
While Frank Marchetti had exposure to traditional methods of pest control, he found using beneficial pests to be more effective. 'As Marchetti states "Conventional farmers, who use pesticides don't like to use them they just thought that it was the only option. So now that they know about this other option they can use successfully, they will have a little good feeling using that (beneficial organisms)"'. Frank was motivated to provide beneficial organisms as this market was still developing as an alternative to traditional pesticides which can harm land and river systems.
Overall impact
Biological Pest control has been the sole service offered by Bugs for Bugs to their customers. With customers in nearly every province in Canada, Bugs for Bugs have marketed and increased the demand for alternative methods of pest control. As Marchetti states, "My business has grown tremendously since the early days. But also, there's been competition that has appeared that didn't exist before. The market is currently big enough for even competitors. There were a couple others, but they didn't actively pursue the market. It was just one of very many insects that they sold. So, the market really wasn't developed, you really had to seek it out if you wanted to use it. But with my business approach I actively promote my product to the industries". Since then, Bugs for Bugs have developed a competitive advantage with more effectiveness and environmental benefits.
Bugs for Bugs have impacted society by actively pushing the use of beneficial organisms. Agribusinesses are not aware of the benefits over traditional pest control methods. Franch Marchetti has communicated his expertise to publications. Marchetti stated, "I have actively promoted the product by doing advertising in trade magazines. And doing some trade shows and networking with government agencies like the front Interior Ministry of Agriculture and Rural Affairs. They have done extensive trials with my product and they have gotten such good results that they now officially recommend using fly parasite's". Bugs for Bugs have been cultivating awareness and are helping reduce the dependence on toxic pesticides.
Bugs for Bugs customers have stated they have better control of their farms thanks to directly targeting the intended pests. The reduced need for pesticides have Bugs For Bugs accomplishing the UN Goals of Life on Land and Live Below Water. Bugs for Bugs' efforts have increasing awareness with publications listing the benefits of beneficial organisms within government and farming publications. Bugs for Bugs is an example of a scalable method of pest control while benefiting the environment. As Marchetti states, "Essentially that's what it is, using less pesticides. So that is the same thing in the short term and in the long term". Bugs for Bugs' innovation is reducing the use and negative effects of pesticide using as seen in agribusinesses. Beneficial insects accomplish the same goal by using natural methods instead of using pesticides which cause issues such as biodiversity problems, pesticide resistance and toxicity to humans or animals. The long-term implication to Bugs for Bugs is to eliminate the need for pesticides as awareness about this alternative grows over time.
Frank Marchetti has helped publish reports communicating the benefits as a viable alternative to pesticides. Bugs for Bugs have done this by appearing at trade shows, networking with government agencies and publishing reports with the Interior Ministry of Agriculture and Rural Affairs. Bugs for Bugs have also had returning customers indicating that the innovation has been successful enough to be used in business. By exclusively offering beneficial pest control, Bugs for Bugs have been operating for 16 years.
Business benefit
Bugs for Bugs has benefited from offering beneficial organisms and has grown since its inception in 2002. Frank discussed how the demand for these organisms have growth thanks to Bugs for Bugs marketing and effectiveness. As Marchetti states, "Definitely and it's continued to get more popular... Business has grown from customers awareness of the product. People are more open minded to Beneficial Organisms not only because of my marketing but because of word of mouth as well... So, word is spreading, and my business is getting bigger". Knowledge of Bugs for Bugs alternative is growing as well as the market providing beneficial insects. Bugs for Bugs is a leader in beneficial pest management and will continue as the market develops.
Social and environmental benefit
Biological pest control is beneficial to the soil and water sources with positive impacts on business. Pest control with pesticides could affect the flow of business as some pesticides when applied to farmlands or greenhouses, may need to stop any activity to allow for the chemicals to settle and be less toxic. Furthermore, biological pest control does not have these side effects as they are neither toxic, harmful to plants, animals or people. The innovation benefits biodiversity because it can reduce the need for pesticides which targets more than the intended pests including unintended organisms.
Interview
Frank Marchetti, Owner
Keep this story going! Share below!
Bugs for Bugs is a business that deals with biological pest management system. Its major customers are conventional farmers and green house owners.