The Future of Car Detailing
Patti's Automotive Detailing
Overview
For his business, Patti has created a solution by mixing various cleaning liquids with water which provides a better wash to cars and relates to the 12th UN Global Goal of Responsible Consumption and Production, as Patti is trying to eliminate costs and waste caused by continually buying more and more cleaning products. Patti's business also relates to the 8th UN Global Goal of Decent Work and Economic Growth, as when employing staff, Patti seeks to train and introduce employees to the world of car detailing and hopes to inspire them to become entrepreneurs themselves.
Authors
Nihal Dhruva
Rushil Jani
Ryan Fisher
yixuan shi
yixuan shi
School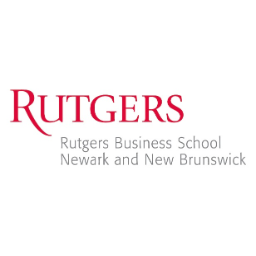 Rutgers Business School
Professor
Joseph Markert
Innovation
The innovation of mixing different cleaning liquids with water was created by Patti because he wanted to create a unique product that he hoped would provide a better wash than already established cleaning products. This also happens to be a sustainable act, as buying and using less cleaning products and creating your own concoction saves money and resources used in detailing the vehicles. This is how it relates to the 12th UN Global Goal, which is "Responsible Consumption and Production," as Patti is trying his best to reduce waste and limit his resource consumption. Patti has described that this solution has "...saved me a lot more money on costs" and has led to his company gaining more awareness due to customers praising his work.
By taking account of all aspects of an individual and not only focusing on an individual's education, Patti shows that there are many ways to earn good money at even an early age. This relates to the 8th UN Global Goal of "Decent Work and Economic Growth" as Patti shows a different avenue of creating income that can lead to more jobs, and more people becoming inspired to be entrepreneurs like him. Car detailing is a business that can occur in all countries, so with his Instagram page "@pattisautomotive," he wants to motivate all his followers located in many places that this is a business that they can all create if they have the passion and determination to do it.
Inspiration
The inspiration for this innovation developed as a result of the search for a cheaper alternative for a product that could clean both the exterior and interior of a vehicle efficiently while being a cost-efficient product. When Patti first started his business, he found that he was using upwards of $200 on cleaning products and that the expenses of these products were hurting his margins. He realized that he needed a cleaning solution that could do the work of some of the cleaning products that he was using so that he could increase his profit margins. After looking online for potential alternatives, Patti stumbled upon articles of other car detailers mixing high-end solutions to create one solution that could work for both the interior and exterior of a car. Patti said that after reading these articles, "I wanted to try and mix some solutions to see what I could come up with, but I didn't want to use the mixing solutions that I had seen online as they were very expensive and weren't environmentally friendly." At this point, the inspiration to create a new product was sparked.
Patti began researching what he could do with the products at hand to create an all-in-one solution that would be effective and cheap. With lots of trial and error, Patti developed a solution that he tried on his own vehicle and he thought should be used for his customers. Given his mission of serving people's car cleaning related needs through a cost-effective solution that would provide them with a much longer cleaning solution than a typical car wash, Patti used his product on his first few customers' vehicles and followed up with these customers, ensuring they were content with the new product and its effectiveness. Through the feedback, Patti was able to confidently use the product moving forward and include it in his arsenal of cleaning solutions.
Overall impact
Patti's newly developed cleaning solution is very instrumental in the success of his business. After struggling to find the best-detailing solution during the opening months of his business, Patti decided to take the matter into his own hands and create his own. After going through many test trials, trying to find the best solution to use in the detailing process, Mr. Patti concluded that his homemade solution is the best for detailing. This simple solution of basic soap chemicals mixed with water allows for Patti to reach maximum detailing potential. Patti's cleaning solution differs from other detailing businesses because his solution is completely mixed by himself, and he does not rely on others for his cleaning solution needs.
The short-term effects of this innovation are that this solution allows Patti to effectively and efficiently detail these cars to the best of his ability, without doing any structural damage to the car itself. Due to the basic nature of the solution, customers are guaranteed to have a clean and mark-free car detail once finished. The long-term effects of the innovation include the solution being cost-effective and environmentally friendly. Patti shared with us that the solution is cheaper than most solutions on the market, and all the materials used are "non-acidic," so they will cause no harm to the environment or his own physical health. Patti's business success and the fact there has been no harm done to himself or the environment shows that his innovation is definitely having a positive impact on his business and its surrounding environment.
Business benefit
With this newly developed cleaning solution, Patti's automotive detailing business was able to thrive and grow in many different areas. To start, Patti has been able to garner a larger audience of clients as a result of his new clients, and as a result of this innovation, he has had to hire an employee that works with him when he has more clients than he can handle by himself. Patti and his new employee have been working for well over a year now, and the two have been able to develop a beneficial collaboration where the employee gains a 30% cut from all revenues generated, and Patti's business is allowed to take on more clients in a given week.
An additional benefit of the cleaning solution is the increase in revenue as a direct result of more clients. Patti explained, "before I was using the new product, I was generating about $400-600 per month in revenues, but with the use of this new product and my ability to get more customers, I have been able to increase revenues to $700-900 since the inception of the product." This increase in revenue is also a direct result of clients choosing the new option "Exterior and Interior All-in Detail" where the developed cleaning solution is used for around $150-$200 depending on the size of the vehicle. This has attracted more customers to choose this option over the others available and an increase in monthly revenue.
Social and environmental benefit
When having the idea for his business, Patti wanted to find ways his business could greatly benefit society and the environment. Patti's solution that he has created has a good environmental impact, as his solution is non-acidic, meaning that the solution won't lead to any eroding on the car in the long-term. An acidic solution has the potential to cause erosion on a vehicle, so Patti had this in mind when deciding which chemicals to use for his creation. Acidic solutions also run the risk of causing problems for the people working on the cars, as Patti describes, "acidic solutions require the worker to use masks, as they are potentially cancerous," so it shows that a non-acidic solution has less of an environmental impact due to it not running the risk of causing fatal health problems or risking damage to the cars in the long term.
Patti describes that his societal goal is to "...spread more awareness on detailing" and to "inspire people into detailing." Patti explains how his solution impacts the vehicle by explaining to customers the details on how the solution is applied. By stating specific facts, like the solution must be "diluted at a 5 to 1 ratio on the interior" and telling them that the chemicals need to be mixed with water to lessen their impact on the vehicle, it makes more people more aware of what car detailing really entails and how it is a field that requires a lot of details and understanding regarding chemicals and their processes.
Interview
Paran Patti, Owner
Keep this story going! Share below!
Patti's Automotive Detailing
East Brunswick, New Jersey, US
Business Website: https://N/A
Year Founded: 2018
Number of Employees: 2 to 10
Patti's Automotive Detailing is a car detailing company founded by a young entrepreneur, Paran Patti, who is based out of East Brunswick, New Jersey. The company was founded through Patti's passion for cars from an early age, and eagerness to get his hands on more cars through the business of detailing cars. Patti's customer base is primarily located in East Brunswick, but he does also increase the radius of his services if necessary.