The Future Looks Naked
LUSH
Overview
The company claims that the best way to reduce packaging waste is to get rid of packaging at all. The main innovation is using "naked" packaging in such categories of products where it is applicable. Other products are packaged using recycled and recyclable materials.
Authors
Anastasia Minkina
Valeria Tutynina
Elizaveta Poleshchuk
Roman Rachev
Yuliya Sbitneva
School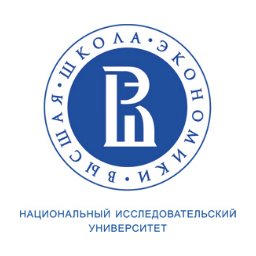 National Research University Higher School of Economics
Professor
Ekaterina Zagorodnova
Innovation
Lush innovations are aimed at avoiding the use of a large amount of plastic packaging. As the director of the Lush store in Moscow says, "The company's goal is to reduce the company's adverse environmental impact." That is why today in each category of Lush products there are naked products that do not require plastic or any other packaging. This has been achieved by using certain ingredients in production.
Consider such category of products as solid shampoos. There is a special foaming component in them that allows the producer not to use other conserving agents. Because of this component, these shampoos take a solid form and do not need any kind of packaging. Another advantage of this shampoo is that it can be used up to 60-80 times. It can replace about 3 standard plastic bottles of shampoo.
Just like solid shampoo, there are analogues of body creams such as solid body creams and solid oils, which are made of cocoa butter, shea butter, or muru muru oil. They do not need packaging as they melt only in contact with skin.
Thus, people who buy these products not only take care of their hair and body but also help nature by throwing away less plastic packaging.
Inspiration
It is important to note that before the Lush founders created the company, they had already had experience in the cosmetics business. However, their first business, Cosmetics To Go, failed due to the fact that too much of the costs accounted for the packaging of goods. For the founders this failed attempt was the first step to something bigger.
The first idea of a new product occurred to Mo Constantine, Lush founder's wife. She was thinking about how convenient it would be if her headache pills could be thrown into the bath and she could completely relax. Mark, the founder of Lush, started to think of a new product keeping in mind the previous mistakes and the desire of his wife. The combination of these two factors led to the creation of an innovative shampoo that became the first – and eventually the most popular – unpacked Lush product.
Overall impact
Lush is a company which is well known for its ethical principles. The company's main goal is to reduce harmful effects their business may have on the environment. That is why they make handmade products using only natural ingredients and never test their cosmetics on animals.
Lush's innovative unpacked products help to save the environment as well. They attract a huge number of customers and, consequently, more and more people learn about the company's goals and start to think about caring for the environment.
Nowadays, the company is expanding its range of unpacked products. In the future, the company's founders are planning to minimize the number of packaged products and extend all of their product categories by introducing unpacked products.
Lush emphasize that they are not just cosmetics, they are a lifestyle.
Business benefit
According to Alexey – the director of the Lush shop in Moscow, by offering unpacked products, the company minimizes the costs for product packaging. Buyers do not pay for packaging and receive the product for its fair price. The mission of Lush is "to minimize packaging." The local director of Lush says, "Lush took up such a serious mission and proved that it is possible to make the world better and that there are people who support this idea." Thus, the company consider that it is possible to improve the world without causing any damage to the business. "It is great that such a big company not only earns money but also understands its responsibility to the world. Implementing programs to reduce the effect on the environment, Lush sets an example for other companies".
Social and environmental benefit
When people come to a Lush store for the first time, the consultants introduce them to both the products and values of the company. Besides, buyers learn about the benefits they can bring to the environment when they buy unpacked products.

The local director says, "If a person who comes into my shop realizes that it is bad to throw out a lot of plastic, it is a small victory on the way to a big purpose. I am glad that I can offer buyers an alternative. And most of them choose a naked product over a packaged one."
Each time more and more people understand that naked products are very wholesome. Customers share information about the utility of Lush products with their family and friends and write reviews. Thus, the number of users of unpacked products increases.
Lush takes a responsible approach to the environment. The innovations of Lush are aimed to avoid the use of large volumes of plastic packing. People who buy Lush products throw out 96 tons of plastic less than in previous year. The company makes unpacked products. Thus, people do not need to throw out anything after the product has been used.
Interview
Chernilin Alexey, Shop manager
Keep this story going! Share below!
LUSH
Poole, England, Worldwide
Business Website: https://uk.lush.com/
Year Founded: 1995
Number of Employees: 5001 to 10000
Lush is an innovative cosmetics company that is known for its ethical principles, handmade natural products, environmentally-friendly packaging and fight against animal testing.