The Future is Ours
PEEK EXPERIENCE
Overview
Traditionally, "Career counseling has been focused on the psychological field", for that reason, PEEK EXPERIENCE creates a revolution in the career and vocational counseling field by integrating in its model of psychopedagogical intervention some guidelines such as information technologies, entrepreneurship, internationalization and emotional education. This model also includes the three most important dimensions in a student's life: Family, Emotions and Society, incorporating with it important actors "so that putting it all together, they can make more appropiate decisions".
Authors
Diana Carolina Suarique Beltrán
edwin mayorquin
School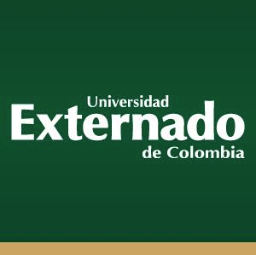 Universidad Externado de Colombia
Professor
Gustavo A Yepes López
Innovation
So, how can they do that?
• Through courses, lectures and workshops aimed to Future Scenarios in which they would approach the industries/businesses with best demand, entrepreneurship, and also those careers that are about to disappear, as well as topics related to Language Skills, ICTs, entrepreneurship culture, social skills, and emotional skills, amongst others.
• Building a plan and developing a "Master" route to reach the desired goals.
• Showing the possibilities of free online training.
• Testing the skills that professionals will require in the future.
• Training companies to strengthen digital citizenship and literacy programs, that way those programs could be more efficient and be able to reach more people.
• Offering guidance to those companies that encourage new skills and employ technicians and technologists.
• Relying on a network of allies.
Inspiration
PEEK EXPERIENCE is inspired by the life experience of Catalina Carrillo, its founder, who claims "I was a person that didn't manage to adapt to the educational system from an early age because it measures in children skills that are no longer in use nowadays. If you're not good at math or exact sciences then you're not good at all, yet you see children that have linguistic intelligence, musical intelligence, corporal intelligence and many other things that are not valued". Catalina enrolled at university to study Business Administration, however she dropped out because she didn't feel that was what she wanted to do in the future, causing frustration, loss of time and money. Similarly, she says "What motivated me to create PEEK EXPERIENCE is to give young people the opportunity to do what really makes them happy, what they are passionate about… as long as that is lined up to what is going to happen in the future… also, that they are emotionally strengthened, I think that's really important, that's why I do it".
Overall impact
According to the Inter-American Development Fund (2018) Colombia is the second country in Latin America with the highest university dropout rate after Bolivia, this means that 42% of young people who manage to enter higher education drop out in the first year of their career. Taking into account this problem, and under the premise "Someone who loves what they do relates in a totally different way to themselves and others from someone who does not". PEEK EXPERIENCE has managed to support many young people in making decisions associated to their professional future, so it has contributed to reduce this dropout rate.
At the same time, it has been more invested in supporting young people from lower strata by guiding them in the search for their own personal and professional self-realization, identifying opportunities that for them at first sight are not visible, "a range of tangible options". This social work becomes very important in rural areas since there is still a predominant lack of information and even the limiting culture of some educational institutions, in which educators erroneously indicate "these children have no ambitions, they have no dreams, they don't want to do anything".
In the same way, the country's labor market is being strengthened because it is working to boost the skills that are trending through organizational alliances:
● Student Connection: Exchanges, languages
● Fraby Education: ICT Competitions (Robotics)
● Tithua Films (Allies in audiovisual media)
Business benefit
PEEK EXPERIENCE works with two macro strategies, forecasting and backcasting; guiding young people in their professional and work life, helping them to perform in what they really are good at and in what they really love by opening their minds to a range of opportunities in future work trends. "Offers that do not even exist today," Catalina Carrillo, founder of PEEK EXPERIENCE affirms. "We see the children who go through our process and we hope they are much more fit and competitive people for tomorrow's work world. What does that mean? It means that you have to become absolutely competitive so that you won't be replaced with an algorithm, or another individual more qualified than you, you are not going to compete only with professional people in Colombia, you are already competing in a globalized work scenario, so you have to acquire the skills to become internationally competitive too."
Now, we take into account the good reception that this initiative has had, by students, parents and allies, and we also want to highlight the profitability that PEEK EXPERIENCE has achieved: in just one year it has been allowed to reinvest up to 30 % of its earnings in programs that have greater educational impact on young people from lower strata.
Social and environmental benefit
PEEK EXPERIENCE generates a social benefit of great impact that we all know but nobody wants to touch thoroughly, projecting a future where it is possible to reduce university drop-out rates and focusing young people to study what makes them happy plus aligning them with future market trends.
Nowadays there are careers that in the future are going to disappear and PEEK EXPERIENCE is committed to making sure that young people are trained, motivated, given hope of decent work and prepared for that future market. Its founder finally affirms that "luck or good fortune does not exist and therefore, the only thing that is within our reach is TODAY. The future depends then on the decisions and actions we take. The future is ours."
Interview
Catalina Carrillo, THE FUTURE IS OURS
Keep this story going! Share below!
PEEK EXPERIENCE is a creative alternative that approaches career and professional counseling in a revolutionary way, which also seeks to "Build a society with people who love what they do and that they also have the tools to successfully join the workforce of tomorrow. PEEK also wants that future professionals feel the need and have the purpose to give back something to their society, to their country, regardless of their knowledge area". Its main goal is to guide young Colombians in the search for their own self-realization, both personal and professional, keeping the hope of finding a dignified and inclusive job plus offering the possibility of choosing a future which they DO want to live in.