The Future Is Made by Barring None
We Bar None
Overview
Ellen's We Bar None is a snack food business that provides 100% natural healthy bars and crackers that are gluten-free, vegan and paleo that caters to all consumers, specifically those with food intolerances. All the bars of the business are packaged in 100% compostable packaging thereby creating zero waste post-consumption.
Author
Shalini Rambukwella
School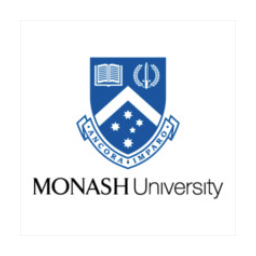 Monash University
Professor

Gitanjali Bedi
Innovation
We Bar None's business model is contrived of 3 key features:
They are a 100% Natural: The bars comprise of 7g of protein, derived from all-natural ingredients with dates used as the sweetener. Dates have been used as they are low in GI and diabetic friendly as they don't spike blood sugar and have natural fibres that assist with the balance of the absorption of sugar unlike other bars in the industry. Similarly, the crackers are made purely out of seeds which are low in carbs and have a low FODMAP.
The packaging is a 100% compostable: The packaging is made out of sustainable plant cellulose derived from corn starch, sugarcane and eucalyptus, making it 100% compostable. Thus, every time a bar is consumed, it can be disposed into a compost bin or buried in the ground, and it will harmlessly degrade into plant matter over time. Ellen was the first business to use such packaging in Melbourne Victoria. Furthermore, the packaging was recently certified by the Environmental Protection Authority of Victoria.
Ethical and Sustainable Distribution and Promotion: Biodegradable, plant-based packaging tape is used to pack the products before delivery. Ellen also sells her products at her local farmers market every second Saturday. She does so to "cut down on fuel consumption and to be in tune with her local community". All her business promotion launch events are also entirely waste-free.
Photo Credit: Ellen Burns Instagram
Inspiration
The inspiration behind We Bar None began back in 2013 when Ellen was on a working holiday in Canada. She found that Canada boasted a massive range of healthy snacks which were easily accessible for workers on the go such as herself. This also led to her realisation that there was a gap in the market for healthy convenient snacks in her home country.
Soon after returning to Melbourne, Ellen started recipe testing and formulated five flavours of snack bars all boasting local organic produce. As someone who had suffered from depression, Ellen was aware of the positive impact healthy food had not only on one's body but also their mental health. Thus the creation of the bars was a means to help those who suffer from poor mental health. Additionally, she also wanted to make sure that her products "filled the need of consumers who are often overlooked". As such her bars are vegan, paleo and gluten-free, thus ensuring that people with food intolerances aren't overlooked. This goal is also what inspired the company's name "We Bar None".
Since starting her business, Ellen became increasingly uncomfortable with waste that her company was creating. Although her bars were packaged in recyclable packaging, she still found that it was "still a lot of plastic, and confronting to receive boxes of plastic pouches."
Furthermore, she started to realise that she didn't know much about what happened to her recycling once it left her bin. As the central premise of her business has always been to be ethical and sustainable, Ellen remodelled her business and began using 100% compostable packaging for her bars in 2018. This meant that she could still package her bars and ensure no contamination was taking place, making her bars still suitable for consumers with severe allergies, while at the same time not creating any excess landfill.
Overall impact
Since transitioning to 100% compostable packaging, Ellen has risen to become one of the leading voices within the zero waste and healthy living movement in Melbourne. One of the key points she tries to advocate towards businesses and consumers is to take "personal responsibility for the waste we create".
Her innovation has proven instrumental to the vision of solving the current packaging waste crisis. Thus, Ellen hopes that consumers start demanding for these solutions and that other businesses in similar fashion incorporate such packaging for their products. By doing so, it will lead to economies of scale, thereby resulting in lower costs and higher benefits for all stakeholders while also helping build a more sustainable future.
Business benefit
We Bar None is in a phase of stable, profitable growth with further expansion. With many consumers becoming more environmentally conscious consumers, Ellen's ethical and sustainable products will continue to attract more attention.
Social and environmental benefit
Ellen's products provide an alternative to unhealthy food that currently proliferates the snack food industry. Often people on the go are limited to snacks such as chips or bars that are packed with sugars, oils, and preservatives. Additionally, many of these snacks also fail to fulfill the requirements of people with food intolerances. On the other hand, Ellen's bars and crackers are packed with nutritional value, are organic and allergy-friendly while also maintaining rich flavours. As such, Ellen's products address the requirements of Goal 3 Good Health and Well-being of the UN Sustainability Development Goals. Her products ensure that easily accessible food doesn't always have to be unhealthy. By being gluten-free, vegan and paleo, her products are also allergy-friendly, and as such these bars also fulfill SDG goal number 10 of reduced equalities as it targets consumers who are often overlooked in the snack food industry.
Part of We Bar None's business structure is also to provide equal opportunity employment. As such, Ellen has recruited talent from her local community to do her distribution and take care of her website. Furthermore, she has recently hired an employee from another state who reached out to her online seeking flexible work. By providing flexible work for those who cannot work full time and by supporting the local community, the business once again fulfills goal 10 of reduced inequalities of the SDG's.
The 100% compostable packaging used for the bars has zero negative impacts on the environment. In an industry that relies heavily on packaging to keep products fresh and portable, Ellen brings an alternative answer to the debate making convenience food not inconvenient to the environment. As such, the business fulfills goal 12 responsible consumption and production and goal 13 climate change of the SDG's. By using such packaging, the company is at the forefront of portraying that although waste-free mechanisms may not entirely work for companies, it can still be done so ethically without creating harm to the environment.
Interview
Ellen Burns, Owner
Keep this story going! Share below!
Ellen's We Bar None boasts healthy allergy-friendly snacks in 100% compostable packaging. With a mission of being ethical and sustainable Ellen's bars are the first of their kind to be produced in Melbourne where people on the go can enjoy healthy snacks without worrying about damaging the environment with the remnants of their consumption.