The Future: Bioplastic with Agave Fiber
BioSolutions
Overview
BioSolutions is a Mexican company founded in 2010 that has developed its patented technology to produce sustainable bioplastic compounds (biobase) based on cellulose-rich natural fibers.
It currently transforms agave bagasse fibers, considered a waste by the tequila and honey industry, into materials to manufacture products such as film, plastic bags, injected parts, and blown containers.
BioSolutions compounds act as a sustainable alternative to traditional plastics that offer the same performance while reducing the carbon footprint of the products and companies that consume them.
Authors
Héctor Ornelas
Mercedes de los Santos
Jorge Torres
Alfonso Salas
Pablo Garcia
School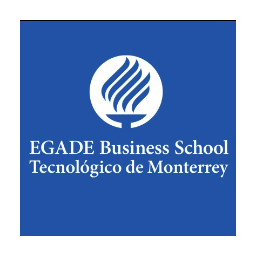 EGADE Business School Tecnologico de Monterrey
Professor

Consuelo Garcia-de-la-torre
Innovation
BioSolutions transform biomass, considered waste from Tequila and Agave Syrup industries, into sustainable bioplastic materials. Bioplastics can be biobased, biodegradable, or both. They offer the same benefits of sustainability, reduction of non-renewable resources, and reduction of CO2 emissions in all circumstances.
While biobased plastic materials are recommended for the production of durable, reusable, and recyclable products, such as containers, household products, the automotive industry, textiles, construction, etc., biodegradable plastics are recommended to manufacture disposable single-use products, such as covers and disposable plates, bags, flexible packaging, and so on.
Unlike traditional plastics made from petroleum, organic plastics are derived from renewable resources, such as:
• Agricultural raw materials (carbohydrate-rich plants: corn, potatoes, sugar cane)
• Lignocellulosic raw materials (plants that are not eligible for feeding)
• Organic by-products (food or agro-industrial by-products)
The Agave fiber serves as reinforcement in bioplastic products, providing good properties to the product and reducing weight while replacing part of the plastic with renewable sources.
Its products are certified by the "USDA Bio-based" that supports the product's renewable content and are "FDA Approved," BPA-free, and 100% recyclable.
Inspiration
Innovation has been inspired by Ana's personal interest in sustainability. Her dream is a future in which sustainability is a daily reality for all of us, starting with the separation of waste in every home, the reduction, reuse, and recycling of culture. The conscious and responsible use of resources in search of a better world for all.
The original idea of the company was to import organic materials and market them in the region. Still, when Ana began to study these products more thoroughly, she discovered that many of them are processed from food, i.e., they use corn and potato crops and then go through chemical processes to extract the necessary elements to produce plastic. This discouraged her because her personal idea was not entirely sustainable since they used land and food that would later become garbage bags, and that didn't make sense to her.
From this disappointment came true innovation, Ana thought of agave fiber as the basis of plastic production; since the bagasse of the agave is a waste of the production process of tequila, the idea of turning it into a usable product revived Ana's spirit in the project. It was a difficult road because few customers were interested in the products at the beginning of her project, and the culture of sustainability remained too weak. Ana and her collaborators had to persevere for several years, taking advantage of this time to improve their processes and products. A few years later, customers who were previously not interested started looking for their solutions.
Overall impact
This innovation provides an opportunity to take advantage of waste from another productive process that had not previously been used and reduce the use of petroleum products, cover a market need, and be more environmentally friendly.
Ana Laborde and her team found that their product is also attractive for launching innovation or material differentiation projects. The incorporation of natural fibers gives the plastic a different texture and a wooden look, very in line with current consumer trends.
"We have customers who manufacture cleaning products and want to differentiate their products on the shelves of the supermarket. We also have customers who make doves for the cosmetic industry, or customers who make office supplies and have decided to launch a line with agave fibers to give an innovation aspect to products that they already have on the market."
Business benefit
This company plays a role as a substitute for the regular plastic bag industry. BioSolutions aims mainly to provide society with sustainable options on the market. As the only company in Mexico and Central America that produces this type of product, the new regulation is in their favor because it requires companies to be environmentally friendly. In this way, the law drives the industry to use sustainable materials in their products, taking into account this has become an important opportunity to capture all the demand and to set competitive prices for end-users.
In one case, BioSolutions uses a natural residue of a human consumption process, obtaining cheaper raw materials. Originally this residue had been disposed of in the garbage, which generated additional costs for the producer who produces these wastes. Today these wastes are recycled and used as a raw material replacing a percentage of plastic in bags and straws, resulting in profits, jobs, new markets, and new suppliers.
The advantage is enormous because there is no competition. Some companies abroad are currently receiving BioSolutions products. This means an opportunity in the international market for this industry. Many families live from this new niche of the market, and the future seems elastic and promising.
BioSolutions is the patent owner and will seek to expand its portfolio and gain leadership in other market sectors.
Social and environmental benefit
Benefits result in savings and a reduction in disposable plastic bags that pollute our communities. This product inspires other entrepreneurs and starts looking for new ways of sustainability to work together to reduce pollution from plastic residues.
From an environmental point of view, it also offers a significant reduction in plastic materials that come mainly from oil sources to take advantage of these fibers that were a waste and serve as a substitute for a plastic resin. For example, instead of using 100% polypropylene in a compound, 30% of the plastic material can be replaced by natural fibers.
In the current market context, where we see how brand companies are turning to solutions that increase their products' environmental profile, under the precepts of the circular economy, this material has an interesting proposition, reducing the use of non-renewable raw materials and adding value to waste.
BioSolutions has today established alliances with major companies such as Heineken, José Cuervo, and Maped, which use biocomposite to produce a variety of products, from straws and containers to office furniture and accessories.
Interview
Ana Laborde, CEO
Keep this story going! Share below!
BioSolutions
Monterrey, Nuevo León, MX
Business Website: https://biosolutions.mx/
Year Founded: 2010
Number of Employees: 2 to 10
BioSolutions provides an environmentally friendly alternative to society, transforming the waste of Tequila's agro-industrial activity into sustainable raw-material for the elaboration of plastics.
BioSolutions offers organic products based on natural fibers obtained from agave and barley, which are transformed into plastic compounds for injection and extrusion processes. This alternative reduces the environmental impact thanks to its formulation that allows using 30% less than regular plastics such as PP and HDPE, generating a reduction of the CO2 footprint.