The Flavor of Peace
Green & Inclusive Group
Overview
G&IG uses Colombia's natural diversity as a solution to the need to replace illicit crops by legal and profitable productive projects. This replacement aims to support the processes of re-insertion of vulnerable communities into social dynamics and market practices. This is done by articulating the offer of products (made by communities that are actors or affected by the armed conflict) with the demand of markets that are interested in specialized products. To achieve this articulation, G&IG uses the following strategies:
Authors
Gustavo Hernández
Liliana Dacosta Garavito
Andrés Felipe Higuera Martínez
School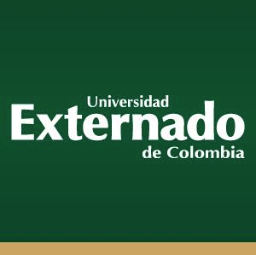 Universidad Externado de Colombia
Professor
Gustavo A Yepes López
Innovation
• First of all, buying both unprocessed and processed products in bulk (coffee beans, cocoa fresh and fruits, roasted and ground coffee, honey, and dried fruits) picked by small producers, at a fair price. Then, G&IG uses its knowledge in foreign trade to sell them later to customers interested in products with a denomination of origin. This process supports improvements in technical aspects of harvest and post-harvest, providing the Colombian producers transparent guidance on the destination of their products, as well as the operation's costs until their arrival in other countries.
• G&IG connects buyers with producers, giving consumers wide vision of the producer's culture to privilege the conflict historical memory and the alternatives of living found from the use of their ancestral knowledge.
• Promoting the native's variety production of the areas where the company intervenes and the producer's business development, based on the preservation of the environment and ecosystem. Alejandra claims "[...] as a result of the war, today we have territories that nobody has touched (exploited) within many years".
• Forming strategic global business alliances to focus support and obtain better impacts.
Inspiration
A few years ago, Carlos and Alejandra were members of organizations that aim to improve society in some way. Both of them are interested in proving help to a target audience with specific needs. Then, Carlos and Alejandra realized that "[…] for many years, we listened to the situations and problems that occurred in the most distant places of the country, this made us understand the opportunities that exist in the territorial development and the public policies of income generation for populations affected by violence".
Throughout the peace agreement (which ended by 2016), Carlos had the opportunity to carry out pedagogy with civil society and business sectors. He realized there was a lack of knowledge of the living conditions in the territories affected by the violence, as well as distrust from the Colombian communities towards their state. This was the basis for Carlos' reflection on how to contribute to peace.
But it was not until after working in private Colombian and German corporations that Carlos and Alejandra decided to join their passion for sustainability and international trade to generate a large-scale impact that would contribute to the country's development. For them, national reconciliation, environmental conservation, and countryside development became the engines of their business. They hold "[…] we understood that if we wanted to achieve goals and changes, the knowledge and gifts of each of us must be at the service of the community. For us, it is no use talking about reconciliation if people have not had their basic needs all covered".
Overall impact
Nowadays, Countries are facing an ideological and political polarization where the market determines the new world order. Organizations like G&IG are the exception to this rule, daring not only to challenge cultural borders but to raise a society based on what unite Colombians, the need to rebuild a country from the beginning.
G&IG has coordinated the efforts of different multisectoral organizations, communities, and consumers by achieving productive linkages that guarantee efficient use of the resources in each territory. Likewise, G&IG has developed economic incentives for the preservation of native plantations and ecosystems. The founders claim "[…] it is not possible to talk about national reconciliation if we do not make it possible to include communities affected by violence and respect their territory and culture".
The company has regained the trust of Colombian communities they work with. Carlos believes "[…] a political idea is likely to become a business that brings economic, social and environmental benefits. So then, we started to make alliances that had never been made before. This allowed us to attend communities properly and focus our efforts on their needs" .
Business benefit
G&IG is a company that integrates the economic, social, and environmental aspects within its DNA throughout its operation. G&IG develops efficient intermediary processes in order to give back between 20% and 40% of profitability to the communities. The company is responsible for commercializing both unprocessed and processed products in bulk under a private brand, maintaining raw material's traceability, and maintaining the culture of the communities by creating a relation 30/70 of the local and international market, respectively.
Specialized products have shown a positive trend in the market worldwide. Every day, more people are aware of the responsibility of their purchases and wonder about the origin and benefit of food that they buy. International trade of products such as specialty coffees and cocoas represent more than 35% of the traditional exports in Colombia and are have a market value of US $2,443 million.
G&IG's business model allowed the founders to identify a large number of specialized products in more than 10 departments of the country in the span of 2 years. According to Carlos and Alejandra "[…] today, we count on around 200 tons to commercialize". Therefore, by 2021, G&IG will aim to establish a connection with tree countries that are going through post-conflict and poverty processes. Given their commitment to impact, they reinvest at least 50% of their profits in the business.
Social and environmental benefit
Currently, G&IG is working hand-in-hand with coffee and cocoa producing communities. Moreover, the company continues to establish local business partnerships with both beekeepers and fruit growers from the Sierra Nevada of Santa Marta, Huila, Tolima, Antioquia, Meta, Nariño, Cundinamarca, Arauca, Putumayo. In accordance with G&IG figures, "[…] at least 1,100 people living in four Colombian macro zones have been benefited so far".
Assisted communities obtain better sales prices. Carlos affirms: "[…] we achieve efficiency in the logistical and administrative processes, which allow us to offer to communities a better price". Better revenues represent greater development alternatives. This brings benefits to the marginalized communities in order to supply their basic needs such as food and decent housing, education and job training opportunities. The founders admit "[…] if a person whose human rights were violated has unmet needs, he or she might not be willing to reconciling with others, forgiving and rebuilding the social fabric. For this reason, basic minimums must be ensured, in order to make possible the correct reintegration of the communities to the society that has changed".
Colombian society benefits from finding in the processes of peace and reconciliation the path towards a prosperous future, where Colombian farmers not only recover their territory and identity but also find new ways to reinvent the countryside and add value to their products. Societies from other countries learned that Colombia rejected violence in its different manifestations and decided to transform the fruits of its land into the best example of its culture and diversity.
Environmental benefits are incalculable for the second country with the greatest biodiversity in the world (Colombia). The incentive to the use of organic and environmentally responsible practices produces a chain effect on the native flora and fauna, which in turn, balances the local ecosystem and promotes the harvest of fruits with unique properties. Finally, business development is promoting native ecosystems, facilitating the capture of CO2 by reducing deforestation practices.
Interview
Carlos Alberto Cárdenas Quintero, Director Ejecutivo
Keep this story going! Share below!
As social entrepreneurs, Carlos Cardenas and Alejandra Falla are involved with communities that have been victims of the conflict, ex-combatants or families who decided to replace cocaine production by farming production as a way of life.
Carlos and Alejandra, founders of the Green & Inclusive Group (G&IG), believe "[...] peace transcends from the signing of the agreement to terminate the internal armed conflict. It becomes an opportunity to generate a process of social change through the commercial inclusion of communities in the most devastating territories". G&IG promotes a business model that allows them to connect the initiatives of small producer associations (located on places with difficult access) with different markets.
In 'post-conflict' times, concrete actions have been required to guide Colombian field development at the multi-sectoral level, which has historically presented failures in its production and connectivity systems