The early bird saves the Earth
Hummingbird Wholesale
Overview
With Hummingbird Wholesale's overarching goal being the creation of community wealth through health, its innovation should be a multifaceted business model that uses interconnecting sustainability components to produce impact. Specifically, their business model is composed of the equally essential parts of organic and nutritious food production, a circular economy-inspired container program, an environmentally conscious and carbon-emission-free bicycle delivery program, manufacturing facilities that use solar water energy for LED lighting and educational programs that initiatives teach sustainability and financial literacy to employees and other community members. Through this unique and complex innovation, Hummingbird Wholesale can reach all areas of their community and actively assist in achieving the UN Sustainable Development Goals of #3: Good Health and Well-Being and #12: Responsible Consumption and Production.
Author
Kaylyn Bucknor
School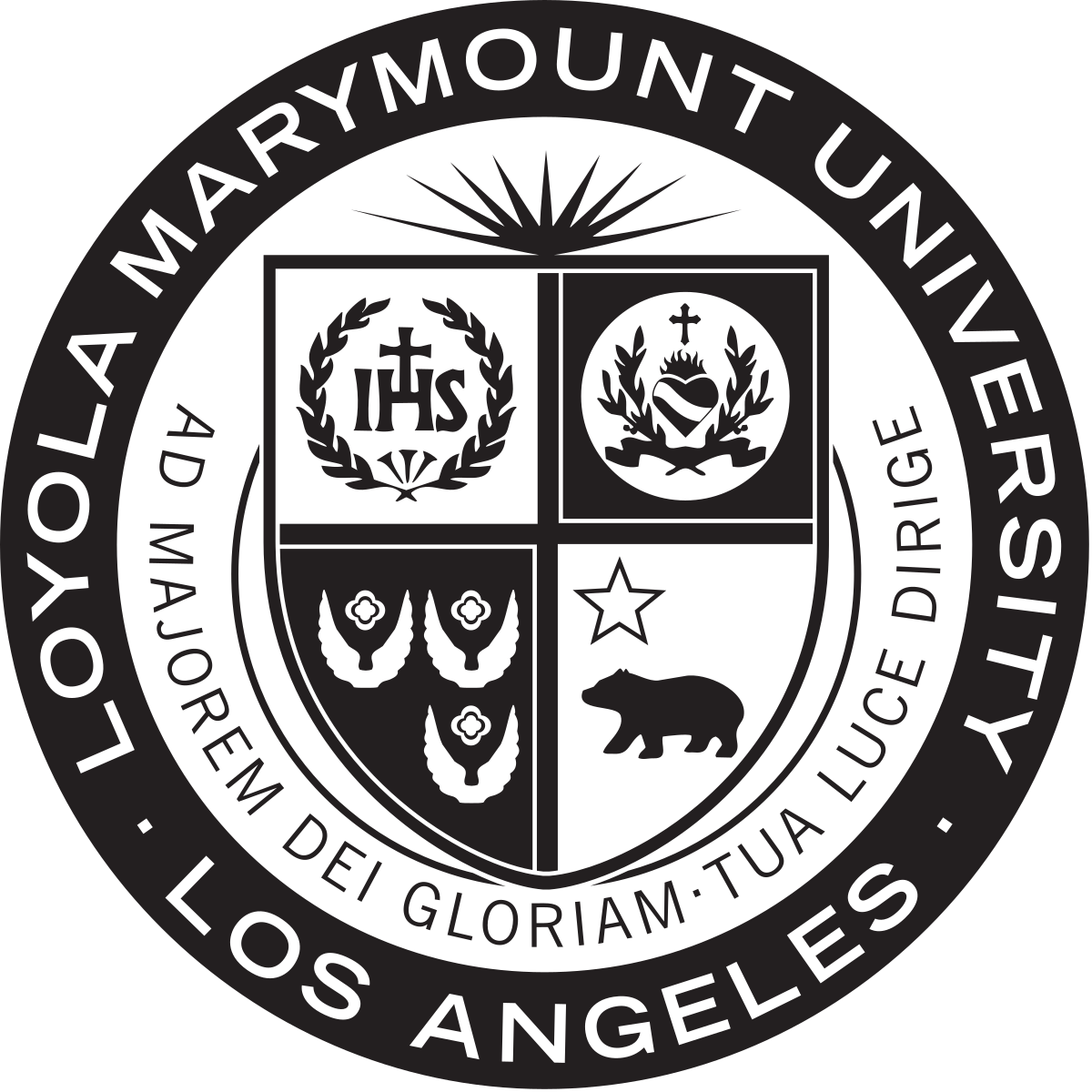 Loyola Marymount University
Professor
Jeff Thies
Innovation
Hummingbird Wholesale is named after the small, but mighty, hummingbird – a species that sips the nectar of the Earth without harming the flower. Motivated by the values of service, integrity, and prosperity, Hummingbird Wholesale's business model innovation is the mission and vision-oriented: they desire to offer high-quality, organic, and nutritious food options; create long-term, mutually beneficial community relationships; and be a core player in developing a global sustainable food production system that supports the health of all communities and ecosystems.
Aside from offering organic, non-GMO, ethically sourced, and fairly traded foods such as dried fruits, grains, legumes, nuts, and oils, Hummingbird Wholesale is also deeply committed to environmentally cognizant practices in their production and consumption. Specifically, Hummingbird Wholesale makes ecologically conscious choices through the reusable and recyclable glass and plastic containers (their container program); recycled, compostable, and biodegradable packaging materials; solar water-powered and energy-conserving heating and cooling systems; natural and LED lighting sources; carbon-emission free transportation (their bicycle program); and more, to produce and distribute their organic foods, provide a safe and inspiring environment for their employees to work, and give back to nature and their community.
Co-Founders Charlie and Julie Tilt refuse to manage Hummingbird Wholesale as just a means to make a profit – it's a lifestyle supporting sustainable change, a way to prioritize health, and a stepping stone to serve and preserve communities. In addition to their organic foods and environmentally-conscious programs, Hummingbird Wholesale also gives back to their community through philanthropy; specifically, 4% of their profits are donated annually to local organizations and 1% is targeted directly at organic research, education for farm suppliers, and more. Hummingbird Wholesale is a staple in their community, a real center for change, and an inspiration for a healthier way of life for every stakeholder involved - the Earth included, and this allows them to help solve the UN Sustainable Development Goals of #3: Good Health and Well-being and #12: Responsible Consumption and Production.
The above photo displays a variety of the organic and ethically and sustainably sourced food products that Hummingbird Wholesale supplies to the Pacific Northwest.
Inspiration
Originally established in 1972 as a specialty honey shop named Honey Heaven, the company was later purchased by Charlie and Julie Tilt in 2003 and revamped as Hummingbird Wholesale in 2007 to sell offerings beyond honey and develop the organic food space within the Pacific Northwest. Before purchasing what would later become Hummingbird Wholesale, Charlie Tilt said "I felt challenged by my relationship with life and wanted to make something out of my situation" – seeking to do his part to heal and heal from a culture that continues to focus on wealth over health, and separation over the community.
One summer, he and Julie journeyed to Oregon and spent a couple of months gardening within an intimate community – falling in love with both nature and living with intention in the process. The community they stayed at was a consensus-run organization on a 100-acre property, and the 25 people who lived there were responsible for their livelihood – living in cabins, sharing a single large lodge for eating, and running a school for the children. Charlie candidly shared that "until then, I didn't know what good living looked like...being loved in a heart-centered way broke down my barriers." He cites this experience as the source that provided him with the opportunity to trust again, the desire to want to be more involved in other communities, and the inspiration to share the privilege of living with intention with others.
After living on that 100-acre property and seeing what intimate, intentional, and collaborative living looked like, Charlie and Julie decided it was time to be a positive change on a grander scale. Together, they traveled to Eugene, Oregon, purchased Honey Heaven, and worked tirelessly to develop Hummingbird Wholesale as a source of healing for their community – a recreation of the life-changing experience that the small community exposed them to. For anyone they touch with their business model innovation - whether they be a consumer, supplier, team member, or even curious students and business professionals like us - Hummingbird Wholesale seeks to be the best they can be. Charlie and Julie, believe the limited time they have on Earth should be spent learning from nature and living with intention. Through Hummingbird Wholesale, they can do just that and provide full value for their community.
Overall impact
Over the past two decades, Hummingbird Wholesale has succeeded in developing wealth through health in their community, and this is present in the efforts they have made along with each point of their supply chain and their relationships with those around them. Specifically, Hummingbird Wholesale invests in insetting and distributer-supported agriculture so they can give back to nature, reinvest back into their community, and promote sustainability through their operations. With a commitment to fuel-efficient and low emission distribution measures, recyclable and reusable packaging, food infrastructure and incubator kitchens within their manufacturing facilities, educational efforts for farmers and other employees, and more, the Tilts have built not only a company with Hummingbird Wholesale but a lifestyle capable of replication across the globe.
With the motto of "Nourishment Through Integrity," Hummingbird Wholesale does just that for its business, society, and the environment. By recognizing that community building, health for all, and meeting the needs of everyone are imperative for long-term growth and sustainability, Hummingbird Wholesale has developed long-term beneficial relationships with all of the stakeholders involved in their business. With Hummingbird Wholesale outsourcing their organic foods from ethically grown farms and simultaneously financially supporting them to share in their risk, the relationships and alliances they have built not only allow the company to support smaller businesses, but also ensure that the bridge between ethical and sustainable production and ethical and sustainable consumption remains functional. Through their passion for sharing wealth through health, Hummingbird Wholesale has made the communities of the Pacific Northwest better because they have a source they can trust to nourish their bodies, their communities, and their environment.
When discussing how this passion and intention towards healthier communities and a healthier Earth can be established on a larger scale, Charlie noted that "people must stop thinking in a linear sense and go back to nature for inspiration because, in nature, everything works together and is interwoven and interacting and complex just like a community and just like human needs." Essentially, the community is at the core of everything, and Hummingbird Wholesale works to bring its community back together and back to nature.
Business benefit
Continuously searching for more innovative ways to provide full value for their community and stay committed to the zero-waste policy they adopted in 2010, Hummingbird Wholesale has already strategically developed a way to "stack" such functions into one activity to maximize benefits.
An example of this can be found in their container program which exists as an integral part of the company's business model innovation. Hummingbird Wholesale uses glass and plastic containers to house the organic products they provide to consumers, and these containers are also valuable for recycling and reuse. Specifically, Hummingbird Wholesale's container program accepts their glass and plastic containers back to sanitize and reuse them for future product distribution. Charlie shared that over the past two decades, this program has seen about a 75% overall return rate for a total of 93 thousand pounds of glass containers and 125 thousand pounds of plastic containers collected, cleaned, and reused. Charlie cites the provision of full value as the inspiration for this program because "the consumer doesn't get a lot of value out of the container once it's done its job of moving stuff from one place to another." Through this program, Hummingbird Wholesale and the customers they serve work together as a community to save resources, and Hummingbird Wholesale is also able to save 50 cents per container by reusing them instead of buying new ones. Additionally, these containers provide customers with the ability to buy in bulk which in turn allows them to spend less, reduce packaging and waste, enjoy more servings, and more.
In addition to its container program, Hummingbird Wholesale also provides educational opportunities for its employees. Charlie shared that providing a workspace that is physically safe for employees is only half the work, so Hummingbird Wholesale also provides an educational environment where every employee is taught about financial analysis. This effort sees Hummingbird Wholesale's employees being presented with the company's actual operating numbers so they can gain financial literacy experience with sales, income, and profitability, and then attach them to goal setting and achievement. This education teaches vital analytical and financial business skills to their employees who may or may not have had the opportunity to be exposed to this type of education before.
Social and environmental benefit
Hummingbird Wholesale's efforts have not only created value for their community in Eugene, Oregon but also gained steam within the entire Pacific Northwest. Through their donations to organic research and educational programs, as well as organizations focused on organic food systems and communities, Hummingbird Wholesale has become largely responsible for both the blossoming of the local food movement in their community and the public learning more about organic food and the advantage it can have once adopted on a larger scale. Charlie excitingly shared that Hummingbird Wholesale's hard work has led to the development of four organically certified food processing facilities within Oregon alone that are capable of cleaning and processing beans and grain. Since there was no facilities present before the company got to work, they can definitely be credited for this expansion of wealth through health in their community.
A highlight of how Hummingbird Wholesale particularly stands out as an environmentally conscious leader and innovator in their community is through their bicycle delivery program. Instead of delivering their organic food products (by the bulk) in fossil fuel-guzzling and carbon emission-emitting vehicles, they distribute their products by bike. Delivering locally, Hummingbird Wholesale transports up to one thousand pounds of organic food at a time to Eugene, Oregon stores using two cargo tricycles that each have trailers, electric-assist motors, and are personally peddled by individual employees. This allows a more intimate, personal, and environmentally sustainable option to typical product delivery, and also provides jobs within the local economy and exercise for employees. In one year alone, Hummingbird Wholesale's bicycle delivery program was able to make about 1,400 deliveries to consumers – no matter the weather.
Overall, Hummingbird Wholesale's commitment to service, integrity, and prosperity is an inspiration to individuals and companies within and outside of their community, and the company's passion shines through in how their business endeavors nourish surrounding communities and stimulate further efforts to heal Mother Earth.
Interview
Charlie Tilt, Co-Founder and CEO
Keep this story going! Share below!
Hummingbird Wholesale is a small, family-owned organic food manufacturer based in the Pacific Northwest of the United States that seeks to create community wealth through health. Driven by the desire to be a positive force for change in the food industry, they are committed to sustainable production and consumption practices and the provision of educational employment and resources. Hummingbird Wholesale serves as a leader as they nourish people, communities, and the environment with integrity.