THE CREATION OF LIQUID I.V.
LIQUID I.V.
Overview
Liquid I.V. is an oral product that helps people rehydrate their body and also help with sleeping. Given the fact that is helping people's bodies, it also wants to help those who are in need. Brandin Cohen thought of the idea of "1-for-1". This means whenever somebody purchases a Liquid I.V., one will get donated to those in need. The main purpose of this is to defeat rehydration globally.

Author
Melissa Vargas
School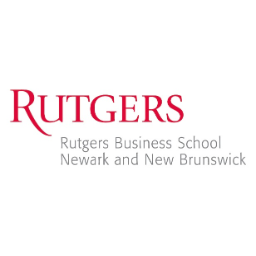 Rutgers Business School
Professor
Joe Markert
Innovation
Liquid I.V. is a wellness brand. Its main purpose is to help people feel and live better. The product involves a key functional ingredient that goes rapidly into the bloodstream. Liquid I.V., which is helped by the World Health Organization, has two types of products. Both come in small pouches that contain a powder inside in which you then mix with your bottle of water. Both products are free of dairy, soy, gluten, preservatives, and artificial flavors, sweeteners, and colors. One of the products includes the ingredient melatonin which helps people go to sleep. While the other includes hydration to get you to hydrate your body.
Liquid I.V. is free of dairy, soy, gluten, preservatives, and artificial flavors, sweeteners, and colors. The Liquid I.V product is in over 20,000 stores across the country, and this includes Whole Foods, CVS, Costco, etc.

Inspiration
The inspiration behind Liquid I.V. all started when CEO Brandin Cohen attended a baseball game and noticed that the players were drinking Pedialyte to rehydrate themselves. Pedialyte is a rehydration solution that is for babies, to rehydrate their bodies. Pedialyte contains artificial chemicals and preservatives. After Brandin realized why they were consuming this product, the idea for Liquid I.V. began. He wanted to create a product that could defeat dehydration and that was non-GMO, vegan and natural that would provide the same benefits as drinking Pedialyte.

Overall impact
The overall effect of the innovation is that people around the world and in our community will positively benefit from the product that Liquid IV sells. The short term effect that came from the innovation was the sales and recognition Liquid IV received from selling their product. The long term effects involve creating a community that prioritizes the health of everyone and cares for everyone. Gaining profit from the sales of the product is another long term impact of creating an innovation that helps people around the world.
Business benefit
Liquid IV's innovation benefited the business in a major way. They created a new product that allows people to be hydrated quicker while at the same time providing nutrients to the body. The company has grown quickly and has sold over 100 million servings. This means that the company has profited and people have been hired to meet the demand. The overall effect of the innovation on the business has been a positive one. The company has created jobs, sold millions of servings as well as donated many servings, and has profited through sales.
Social and environmental benefit
The innovation that Liquid IV is working with is CTT or Cellular Transport Technology. With this innovation being used to create a product that helps people rehydrate faster, Liquid IV is doing a great thing for the world and its community. Not only are they positively impacting their community by already having sold over 100 million servings, but they will also have donated 2 million of their product donated by the end of 2019. This creation benefits people who are less fortunate and who don't have much access to clean water sources by making sure people are hydrated sufficiently with what they have. The overall impact of this innovation has affected the lives of many people positively.
Interview
Glenn Rich, Brand Manager
Keep this story going! Share below!
LIQUID I.V.
Los Angeles, California, US
Business Website: https://liquid-iv.com
Year Founded: 2012
Number of Employees: 11 to 50
Liquid I.V. is an oral product to help people rehydrate their body or help with their sleeping. Liquid I.V. is a product to help those communities with very limited resources to water and help meet their daily nutrients.