The Biophilia Effect in Sustainable Communities
Serenbe
Overview
Serenbe is a wellness community developed in relationship to nature. Serenbe addresses the United Nations Sustainable Development Goals (SDGs) for a sustainable community, life on land, and health and well-being. Quinn Nygren, Marketing Manager and the youngest of three daughters, states, "we only build on 30% of the land, so 70% is permanently protected green space".
Author
Pamela Robinson
School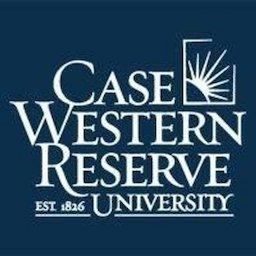 Case Western Reserve University - Weatherhead School of Management
Professor
David Cooperrider
Innovation
"We have now really termed ourselves as a biophilic design and by biophilia is the love of all living systems. And that's what we're really about, it's all living systems. What makes us tick from our souls, our nourishment, our minds, and where we live. The trees, the animal kingdom and everything, and if it's all in balance you feel that energy that someone mentioned and that's what this is about. And for the last several decades we have been actually developing places to live in opposition to nature, we're then imposing ourselves rather than in a relationship. "
The Nygren family initially bought 60 acres, part of a 1905 farm that was divided by three generations that lived there. An opportunity arose a couple of years later to put the original 280 some acre farm back together, allowing the Nygreen's to by another piece of land resulting in 300 acres in 2000.
A fundamental premise of appreciative inquiry is to bring the whole system in the room. Initially, Steve asked his mentor, Ray Anderson, for help. Ray had the Rocky Mountain Institute come, and in September 2000, they attracted not just any thought leaders, but 23 thought leaders on all the cutting edge things of the day, from energy, land use, agriculture, air for two days, which was documented by Georgia Tech. At that time, the first lead building had not even been certified. In fact, no one even knew what that was. Serenbe was at the forefront with the thought leader all talking about the responsible thing.
Being in the forefront came with challenges. Steve states, "not only did everyone think we were crazy, 50% of what you'll see was not allowed either by law, regulation, and we had to get variances, change both local and federal laws, and break the law when we had to to do the right thing."
Inspiration
The innovation and essence of Serenbe emerged in early 2000 when the founder and his daughter were jogging one morning. When they came over the hill, they looked out to an area close to their property line to see a bulldozer clearing the trees. Steve ran out and stopped the guy asking: "What are you doing?" The guy replied "We've just been hired to clear the trees; I guess they're putting houses here. That's what always happens." With a panicked sense, Steve ran back to the house to call the retired doctor who lived two counties over but was unable to reach him because the doctor was away in Europe. During the five weeks trying to reach the doctor, the Nygreens had another 600 acres under contract. Steve's attitude was "I'm gonna protect my own backyard." However, he soon realized that 900 acres wasn't going to protect him if Serenbe was in the path of urban sprawl. Unsure of what to do, this turning point is what set the path that would soon become the model of Biophia design.
As Steve looked at models for developing that embraced nature, the existing models e.g., Seaside, Prairie Crossing outside Chicago, Davis in California, didn't really change the area around them, rather they "accelerated the destruction in traditional development". Serenbe changed how development is done by first introducing houses into the natural landscape. As we walked through nature, there are no curbs, it's natural buffers, and then you see the houses just start appearing through the woods.
Overall impact
The Biophilic Design of Serenbe significantly impacts the preservation of 70 percent of green space. This environmental preservation has a short term and long term effect on the growing multi-generational community. The design in relationship with nature is integrated into the school policy by ensuring the curriculum ensures the children spend 30 percent of time learning outdoors. Additional long term effects on health and wellness from children to senior adults.
Business benefit
Because Serenbe design a space in connection with nature, more people have a community of well-being, farm-to-table, access to healthy food, clean air and opened new real estate investments opportunities.
Social and environmental benefit
Serenbe offers healthy living with a 25-acre organic farm support with a unique Community Support Agriculture (CSA) program.
Interviews
Steve Nygren, President and Founder, Senebe
Paige Duckworth, Serenbe Farms Ag Intern & Farm Tour Guide
Quinn Nygren, Brand Manager, Marketing Serenbe
Heather Ruth, Serenbe Yoga, Yoga Teacher & Studio Owner
Keep this story going! Share below!
Serenbe
US
Business Website: www.serenbe.com
Year Founded: 2004
Number of Employees: 51 to 200
An remarkable story of designing a community in relationship with nature protecting 70 percent of the land for green space. This innovative design is based on the concept of biophilia, meaning love of all living things, has resulted in multi-generational well-being, environmental protection and business growth and a thriving community. Serenbe represents an innovative model for a sustainable future.