The All-Electric Taycan
Porsche
Overview
Looking to the future, becoming better and more efficient, Porsche's efforts in this area not only focus on the development, production, or high sales of cars that inspire their customers globally. Porsche (more than any other vehicle manufacturer) is combining the experience of driving a sports car with the efficient use of resources. Taking this in mind, Porsche is focusing on the tasks that a modern and sustainable manufacturing plant is having to increase and implement to reach its goals.
Leadership and technological innovation is and will always be Porsche's business objective. That being the case, it has demonstrated that its efficiency and social responsibility do not have to contradict one another. Being environmentally and socially responsible along its "value chain" (from its suppliers to its waste management) has been very important to Porsche as a way of encouraging sustainability as a business.
Authors
Marina Garza
Cynthia Cantú
Denisse Diaz Morin
Claudia Gallardo
Sylvia Nohemí Sánchez Molina
School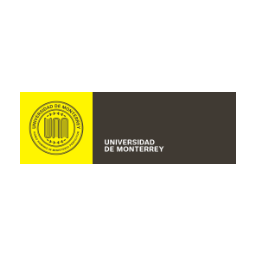 Universidad de Monterrey
Professor

Consuelo Garcia-de-la-torre
Innovation
Porsche's achievements in innovation to create a sports car of the future have led it to receive awards with international recognition, such as the "Global Innovation Award."
Porsche has contemplated that by 2025, 50% of its models will be electric, which also implies training its staff and changing the infrastructure of its production plants. The most recent step taken towards this goal is the launch of the new Taycan, Porsche's first 100% electric vehicle, with 600 horsepower and with a range of 0 to 100 km in just 3.5 seconds. For this new electric model, an 800V charging battery was created with a higher voltage level that exceeds the load capacity of any other electric car battery. The battery recharges in just 4 minutes and is enough to fuel a 100 km drive.
As part of this huge innovation, the plants in which the models are being produced have also undergone changes and innovations, including a purifier system facade.
Inspiration
Porsche's objective is to become the leading sports car manufacturing business in terms of sustainability. With this in mind, sustainability is closely related to other business activities, which have inspired the improvement of the following areas:
Business and clients
Responsibility in the product
Employees and society
Environment and energy
Porsche's goal is to create transport systems (including individual mobility) that are sustainable and produce no emissions, making them environmentally friendly and less resource intensive. Electric cars have been in the market for a few years, but the launch of the Taycan will be part of the beginning of a new era: the electric era.
Overall impact
Little by little, Porsche's strategy and the wave of electric cars that they intend to launch over vehicle models are fueled by some sort of electrification. That means that more than half of the Porsches sold in just over five years will be completely electric or plug-in hybrids.
Some of the UN SDGs that Porsche is complying with are:
#7, Clean Energy: The technological advances of Porsche make the Taycan its first 100% electric model, with zero carbon dioxide emissions.
#8, Economic Growth: At the end of 2018, Porsche had more than 32,000 employees. The new Taycan model has generated 1,500 jobs for its production and packaging at the Zuffenhausen plant alone.
#9, Industry, Innovation and Infrastructure: The launch of the Taycan led to other infrastructure improvements such as new charging stations being installed in public places. Likewise, the infrastructure in the production plant in Zuffenhausen has undergone positive changes.
#12, Responsible Consumption and Production: Porsche has invested in solar energy for its production plants. The zero carbon dioxide emissions vehicle leads to a reduction in environmental pollution while reducing non-renewable resource consumption.
Business benefit
The impact of the new Taycan will be of great significance for Porsche as a business. Originally, Porsche planned to produce 20,000 units of its new all-electric car, but, due to the large quantity of reservations already made, Porsche made the decision to double the production to 40,000 units per year. It will be sold at different trim levels, with the most basic level starting around $80,000–$90,000.
Also, the Taycan will be one of the largest vehicle programs at Porsche, and it is creating around 1,200 new jobs in the Zuffenhausen headquarters alone.
In addition, the business will also be benefited by all the modifications and expansions that are being made for the correct production of the Taycan. For example, a new paint shop, an assembly line, and a conveyor bridge are under construction at the Porsche headquarters in Zuffenhausen, and the engine plant is being expanded to manufacture electric drives.
Social and environmental benefit
As mentioned earlier, the Taycan is creating around 1,200 new jobs in the Zuffenhausen headquarters alone. But the biggest social and environmental benefit is definitely the fact that it is all-electric. The carbon emissions that cars produce cause pollution which affects our atmosphere and our health. The Taycan will produce zero emissions since it runs on an electrically powered engine. This also means that noise pollution will decrease since electrical-powered engines are much quieter.
Another important contribution to the Taycan's environmental benefit is its production process. The goal is to have a carbon-dioxide-neutral factory for the production that will include a green roof and trees all over the factory; this also means that the older buildings (which are inefficient) will have to be removed. The facade of the new construction is made of aluminium coated with titanium dioxide. The coating acts as a catalyst and breaks down the absorbed pollutant particles into harmless substances (water and nitrate) when exposed to sunlight and with only low air humidity.
Also, owners can have economic benefits from having an electric car since they can refuel for much less money than using gas or other types of fuel and most governments give out incentives for using electric vehicles.
That said, it is important to understand that this is only a small part of a long journey for Porsche since it is planning to invest more than six billion euros in electromobility by 2022 and expecting 50% of Porsche models to be electrified by 2025.
Interview
Fernando Gallardo Hernández, Porsche Certified Sales Consultant
Keep this story going! Share below!
Porsche is a German automobile manufacturer specializing in high-performance sports cars, SUVs, and sedans.