Textile Recycling
USA Recycler Group
Overview
USA Recycler Group provides used textiles to textile recyclers. Textile recyclers recycle the used textile and turn them into new products, thereby, reducing waste.
Authors
Musa Tahir
Alec Plante
Jessica Thorpe
Liqi Peng
Kyle Frauenheim
School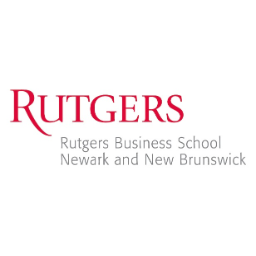 Rutgers Business School
Professor
Carmen L Bonilla
Innovation
USA Recycler Group is a recycling company based out of Parlin, New Jersey. The innovation of the company is textile recycling, which is the process of recycling used textiles and turning them into new products. USA Recycler Group buys wholesale used clothing from American-based companies, such as the Salvation Army and Goodwill Industries, and sells them to textile recycling companies. The business primarily deals with overseas companies and is one of the largest suppliers to overseas recyclers, especially in the southeast Asian markets.
Inspiration
There were many factors that led to USA Recycler Group's entry into the textile recycling market. In 1994, Tahir started the company Worldwide Freight Services, Inc. This company is an NVOCC (Non-Vessel Owning Common Carrier) that specializes in shipping textiles and raw material. Many of Tahir's clients were textile recyclers operating in Far East Asia and a few countries in Africa. Being from Pakistan, Mohammad Tahir realized that this industry could prosper in his home country, so he set out to set up and pioneer it in Pakistan. Tahir began by finding entrepreneurs to set up recycling factories, including his own, in the Pakistan FTZ (free-trade zones). With the connections he made through his shipping company, he was able to supply these new factories with suppliers and buyers of materials. Shortly after this, USA Recycler Group was created to further advance the industry.
USA Recycler Group's innovation is driven by social responsibility, which is evident through the amount of effort that Tahir has put into his work in the past 20+ years. Also, URG's efforts put the company in line with the UN's 12th Global Goal of responsible consumption. Tahir says, "It is important for us to see how we make an impact." Over the years, Tahir's efforts have created hundreds of jobs overseas and USA Recycler Group has recycled hundreds of millions of pounds of used textiles since its inception. When asked about the specific ways in which the company tackles these issues Tahir responds, "We are passionate about helping people prosper and making this industry with great societal benefits grow and thrive."
Overall impact
In the US, it is estimated that approximately 14 million tons of textile waste, mostly clothes, are thrown out annually. That's approximately 80 pounds per person. Eighty-four percent of this clothing ends up in landfills or incinerators, where it breaks down, emits greenhouse gases, and releases chemicals into the ground and atmosphere. With companies such as USA Recycler Group, textile recycling helps reduce this number, ultimately leading to a more sustainable way of living.
Business benefit
Selling used textiles is the main source of profit for USA Recycler Group.
Social and environmental benefit
In both the long term and short term, the business helps the environment tremendously. One of the most important ways that textile recycling impacts the environment is by allowing companies to reuse resources that are finite, and on average, URG recycles over 10 million pounds of used textiles annually. USA Recycler Group deals mostly with clothing, which is mainly made up of cotton and polyester. These two fibers rely mostly on land and oil, which are both resource-intensive materials and damaging to produce. The production of these textiles also requires a significant amount of energy, water, and the use of toxic chemicals. Despite the environmental impacts, the global production of both cotton and polyester is expected to grow past 65 million tonnes. Textile recycling would allow companies to reuse these materials which save time, money, and positively affects the impact of certain pollutants in the environment both in the short and long term.
Textile recycling also has great societal benefits. In the long term, USA Recycler Group helps developing countries through the products it recycles. When these products are sold to local businesses and economies in the overseas markets, these companies turn around and use them to grow their businesses. In addition to that, factories are needed to break down the materials that are brought over, which creates jobs in the local economy.
Interview
Mohammad Tahir, Founder
Keep this story going! Share below!
USA Recycler Group
Parlin, NEW JERSEY, US
Business Website: https://n/a
Year Founded: 2009
Number of Employees: 2 to 10
USA Recycler Group is a used textile brokerage. The company sells used textiles to textile recyclers in overseas markets.