Tennis Australia - Serving Up Change
Tennis Australia
Overview
Tennis Australia is using the redevelopment of Melbourne Park, the venue of the Australian Open, to ensure that the future of this annual sporting mega event is not at the cost of the environment. Through this redevelopment phase, Tennis Australia has acted upon its new sustainability framework which consists of three main areas: 'renewable energy and efficient buildings', 'waste' and 'water' (Campeli, 2019). This has contributed to their largest innovation which is the new complex that houses Margaret Court Arena. The energy sustainability of this new venue, as well as the other changes around Melbourne Park, will act to minimize the large carbon footprint that sporting mega events usually have. These changes will aid the achievement of the following Sustainable Development Goals as set by the United Nations:
- Goal 9: Industry, Innovation and Infrastructure
- Goal 12: Ensure Sustainable Consumption and Product Patterns
- Goal 13: Take Urgent Action to Combat Climate Change
Author
Cameron Lyon
School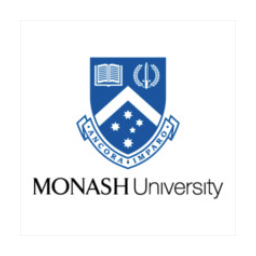 Monash University
Professor

Gitanjali Bedi
Innovation
The most drastic innovation by Tennis Australia was through the new Margaret Court Arena complex. This complex has been awarded the LEED gold certification which can be attributed to its use of solar panels to source energy, construction from recycled wood, and the use of stored water which is used in facilities where possible (Hopkins, 2019). In 2018 Tennis Australia also introduced their new environmental framework which included such changes as solar panels for all of the major arenas within Melbourne Park, the removal of single-use plastic bags and straws from the premise, installation of new water tanks for toilets and other facilities, and switching all paper, napkins, and cutlery to either biodegradable or compostable alternatives (Campeli, 2019). These innovations make efforts towards achieving the Sustainable Development Goals. This new sustainable infrastructure works towards goal 7, further setting a new standard for how sporting stadiums within Australia can and should be operated sustainably. Goals 12 and 13 are also worked towards through the associated reduced carbon emissions from implementing these changes and the massively reduced physical waste associated with the tournament.
Inspiration
There were almost 800,000 attendees for the Australian Open in 2019, a number that is most likely going to increase into the future (Petrovski, 2019). In the backdrop of increasing adverse weather conditions and Melbourne introducing its own 'climate mitigation strategy', Tennis Australia found themselves in a position where they could be a catalyst for industry change (City of Melbourne, 2019). Daniel Hemsley of Tennis Australia explains that the changes adopted by the company in 2018 were like "moving mountains". He further explained that this decision was influenced by the issue of sustainability "increasing in people's mind" and that as the largest annual sporting event in Australia, they are in "a great position to facilitate change". Though events industries are moving towards more sustainable approaches, the large-scale changes adopted at Melbourne Park have the opportunity to inform best sustainability practices in the sporting events industry.
Overall impact
The introduction of the sustainable Margaret Court Arena structure, as well as the other innovations within Tennis Australia's environment, would undoubtedly have many positive impacts. Transitioning towards more renewable energies such as the solar panels that now power the three main stadiums of Melbourne Park and lowers their previous reliance on non-renewable energy which would have an immediate effect on carbon emissions. Water efficiency has also been improved as large water tanks now supply facilities with water for toilets, sinks and other court needs where it is appropriate. Lastly, waste disposal measures including changing of packaging and removing plastic bags and single-use straws have already seen 92.5% of waste generated from the event being recyclable, with additional workers hired to sort through rubbish to ensure that it is able to be recycled effectively (Camepeli, 2019). In the long term, other companies may adopt similar building and operational processes to ensure large-scale sporting events can also be sustainable.
Business benefit
The impact of the innovation, as stated above, despite having high short-term costs, will likely yield long term benefits through the use of renewable and efficient energy, as well as through better water and waste management. In addition to this, there is also likely to be an increase in people's perception of Tennis Australia. As Mr. Hemsley alluded to in the interview there is an increasing expectation that companies will incorporate sustainability into their operations. As Tennis Australia has adopted this relatively early, being at the forefront of innovation, consumers may place a higher value on it because of this association.
Social and environmental benefit
There are also likely flow-on effects on society and the environment stemming from these sustainability innovations. As previously mentioned, changes to waste management have already seen an increase in recyclable waste produced to 92.5% as well as more staff hired to sort through rubbish to ensure that recycling is properly sorted and can be utilized effectively. The environmental impact is also lowered through greater use of renewables and better use of water. Though it is only one event these innovations are significant and if other companies in similar industries adopt these innovations, then the environment will benefit and ensure the sustainability of hosting large-scale sporting events, which are typically damaging on the environment (Warren, 2017).
Druce, A. (2019, February 12). Rebel sport, BCF owner Super Retail will cop a $43million pre-tax hit to first half. New.com.au. Retrieved from https://www.news.com.au/
Dyer, G. (2019, February 13). Super retail results marred by underpayments scandal. ShareCafe. Retrieved from https://www.sharecafe.com.au/
Hatch, P. (2019, February 12). Rebel sport, supercheap auto owner underpaid staff $32m. The Sydney Morning Herald. Retrieved from https://www.smh.com.au/
Mitchell, S. (2019, February 12). Super retail group books $43m for manager underpayments, CEO leaving early. The Australian Financial Review. Retrieved from https://www.afr.com/
The Office of the Fairwork Ombudsman. (2019). National employment standards. Retrieved from https://www.fairwork.gov.au/
Interview
Daniel Hemsley, Player Experience Team Member
Keep this story going! Share below!
Tennis Australia
Melbourne, Victoria, AU
Business Website: https://www.tennis.com.au
Year Founded: 1904
Number of Employees: 201 to 500
Tennis Australia are the governing body of the sport of tennis within Australia. They work on developing the sport from the ground level up through community engagement and funding, sponsor Australian professional tennis players and host the Australian Open annually in Melbourne Park.